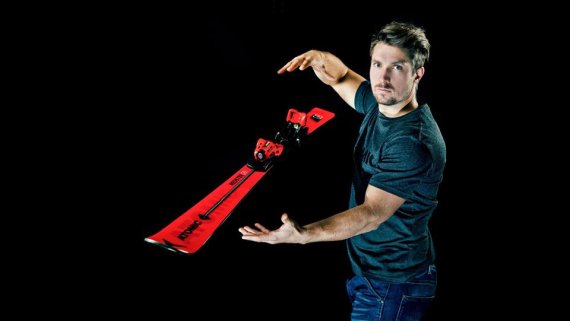 "Never change a winning team", Hirscher commented on the new contract on Instagram and Facebook. In addition to the seven-time overall World Cup winner, the two-time US Olympic champion Mikaela Shiffrin (23) will also remain with the outfitter from Altenmarkt.
"For us it feels like a gold medal that the two most successful protagonists of our sport remain loyal to us. Without great haggling and tactical manoeuvres," said Atomics Race Director Christian Höflehner. "It looks like both sides know what they have in common."
By the way, this winter Hirscher chose the model Redster S9 from Atomic. Price: 899 Euro.
Whether Hirscher will continue in the World Cup next winter is still uncertain. "Nothing has been decided yet," he revealed recently. The tendency, however, is "to continue".
Atomic sees the extension of the contract as a positive signal. "Marcel, of course, has the freedom to change his mind at any time. However, I consider the fact that it was important to him to complete everything before his heli-skiing trip to Canada as an important indication for the continuation of his career," said Höflehner. Nevertheless, he now ends before the end of its term, one summer after its extension in 2019.
For Hirscher and his long-standing co-serviceman Johann Strobl cooperation ends, because Strobl is changing inbetween the equipment supplier: Strobl is now taking care of the material of Mikaela Shiffrin.