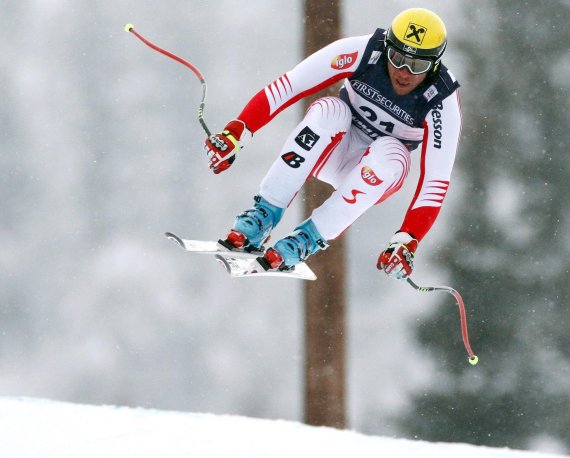 As a sports commentator, Gerd Rubenbauer has followed skiing ace Hermann Maier from the very beginning. In this interview, Rubenbauer talks about shared memories, the unique character of Hermann Maier and his Olympic gold medal after a memorable fall.
Gerd Rubenbauer: "Nothing was given to him as a gift".
ISPO.com: Mr. Rubenbauer, as a TV reporter you accompanied Hermann Maier for many years. How would you describe your reporter relationship with him?
Gerd Rubenbauer: It was always excellent. I like such types, such difficult people, such crazy and wild people - that's my world. I have a similar structure, and that's why I always got along well with Hermann.
How long have you known him exactly?
From the beginning of his career, in 1996. I remember it like it is today: slalom in Flachau, Alberto Tomba had bib number one, Hermann was the forerunner. I look at him and think: "My, he skis like a ski instructor, but he's great on skis!" Afterwards it was said that he had finished twelfth. After that, I never lost touch with him.
I experienced everything with him until the end of his career. I was at the Hofburg when he tearfully said goodbye. So I can allow myself to pass judgment on his career.
What makes this Hermann Maier so special?
A few criteria: First of all, there is a basic perfectionism. He often got in his own way there, but that runs like a thread through his career. Point two: He always had to work hard for everything in his life as an athlete. Nothing was given to him as a gift. He wasn't an 18- or 19-year-old like a Henrik Kristoffersen today, who runs down everything in his first World Cup races and then everything falls into his lap.
It wasn't like that at all with Maier. He learned a tough trade as a bricklayer - that's where his down-to-earth attitude comes from. Because he knows what it means to put stone on stone, to get paid for it and to know how to handle it - that's Hermann Maier.
But that doesn't mean he didn't also feel like partying and going overboard. That just has to come out when you're as inclined as he was. But what he did to come back after all the setbacks! No one would do that today.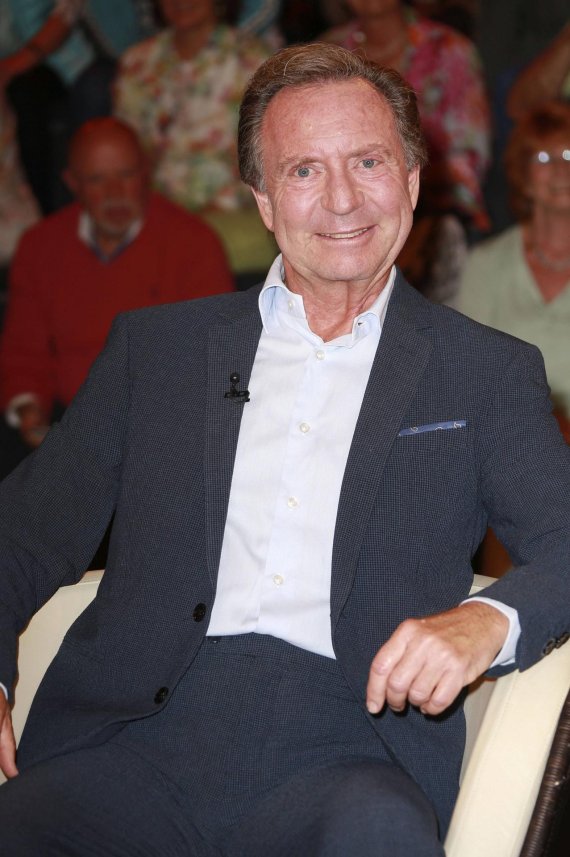 Super-G victory in the second race
What did he do?
I'll never forget what it was like with his indoor bike. He always dragged it with him everywhere. He wasn't really off the slope yet when he was already sitting on it again and cranking. Later, his roommates made sure he pedaled in the hallway - because he was still biking at night.
Do you remember Maier's first World Cup victory?
Of course, with us in Garmisch, 1997! Two days earlier he had finished second - in his second Super-G race ever! He then won the third.
Is there something like a secret recipe for his success?
He always trained on shady slopes, where there was guaranteed to be no light, but ribs and holes. The Kandahar in Garmisch is always shady, and he loved that. This year it was the same again: everyone complained about the poor visibility and the hits.
Maier never had anything like that. He always said: "I was a skiing instructor and I was whizzing around on the lousy slopes in the European Cup. No visibility? That's my weather." The shadow man. He doesn't have eyes, he has radar guns in his face.
What's a positively insane guy like that doing now that he can't ski race?
I don't think he's fallen into a hole. He has the God-given quality of being able to switch off super and open up a completely new life for himself: private life. The only handicap is that he can't move around as freely as he would like. He's a bit afraid of what's going on nowadays. He doesn't say a single word to his family, completely isolating them. That's the price he has to pay, and it's a huge one.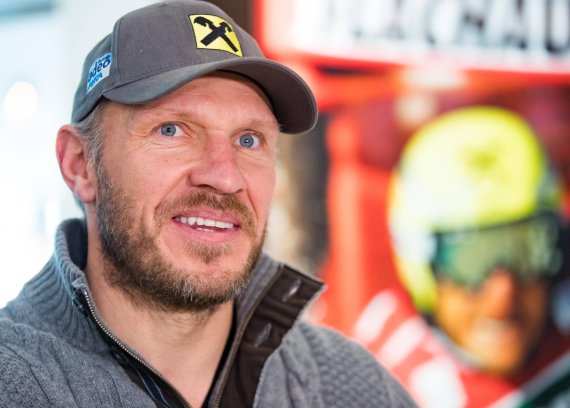 Crash of the century in Nagano
Does he still have any sporting challenges?
When he hikes to the South Pole, as he did recently with Markus Lanz, he does it with enthusiasm. That challenged him. But there are not many more of such sporting challenges that he would accept. Otherwise, that chapter is over. But if you ask him what he got this or that trophy for, he can tell you the race from first to last.
You also have to tell about the crash of the century in Nagano. How did you experience this capital crash in the 1998 Olympic downhill?
That was a ZDF race, we had the women's race with ARD. Those of us who weren't on duty had a so-called observer's booth next to the commentator. That's where I sat. I would have bet everything on Maier. But when I saw the line he tried to take...it was absolutely crazy. The crash had already become apparent.
At first you were incredibly scared and held your breath. I really almost prayed that he would survive it - because I liked him so much! In retrospect, you have to say: That was almost an artistic gymnastics exercise. The way he did the cartwheel, the way he tightened his body, the way he stretched and flew over the fence: You have to have that kind of nerve. I think he did it consciously.
The next day, I saw him walk into the hotel by chance from 30 meters away: I could never have imagined that he would race again in Nagano.
In search of characters like Hermann Maier
Why?
He had only a T-shirt on, and what skin you could see was all just blue and purple. His luck was that the next race was postponed for two days because of too strong wind. Until then, they managed him so that he still won gold in super-G and giant slalom - Hermann Maier and fate. He was like a legendary figure in alpine skiing.
You would certainly have liked to commentate on this spectacular departure, wouldn't you?
I don't know if I would have liked to commentate on it. A fall like that would have really, really hurt me.
Is a guy like Hermann Maier currently missing from the World Cup?
We won't see charismatic skiers like Maier, Stenmark and Tomba again any time soon. Back then, people watched the races who otherwise had no connection to alpine racing at all.
Once I was in a pub where people were chatting and drinking wheat beer during the ski race - until suddenly they said in Bavarian: "Sei stad, now Maier is coming!" In a fraction of a second, it was quiet as a mouse in the pub. That actually says it all.
VIDEO: The latest trends for skiing and snowboarding