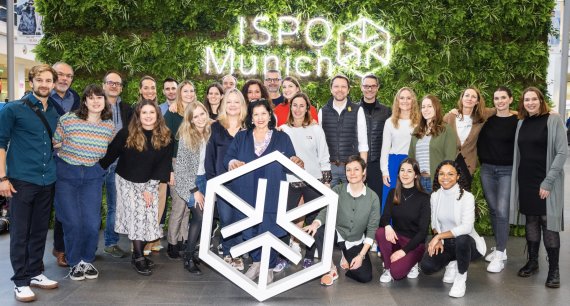 Tobi Gröber
"Our 26 ISPO years together have been turbulent, exhausting and sometimes crazy. We have been through thick and thin together, but always had a lot of fun together. I will miss you and you will always be a part of the ISPO family."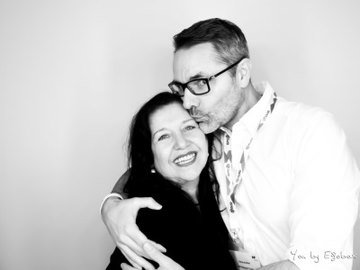 Lena Haushofer
"Engin was always an irreplaceable support for the team and the ISPO customers and for us like a "mummy" with an open ear for all concerns. Your caring, helpfulness, empathy and wonderful direct manner will be remembered by all of us. We wish you all the luck in the world for your retirement and hope that you will feel as comfortable in your new phase of life as you did during your years with us in the team. We will miss you! Love, Lena."
Chris Beaufils
"Oh Engin, this is going to be really hard; so really hard. For you as well as for us. I think everyone loves you for something that very few people really realize. You are the moral compass in our store and always make sure things are on par. You have this unique and special way of bringing people back down to earth with a very big heart and a lot of people skills. No matter if it was the boss or the boss of the boss or the intern. Whoever flew too high was brought back. Those who had talent but weren't seen got a little tailwind from Engin. All in their own heartfelt way. Sometimes loud, sometimes quiet. Some of us changed our logo and came up with great strategies, but no one shaped what ISPO is all about like you did. And how I will miss it, our morning exchange of glances when I come into the office. To many, you're 'Mama ISPO,' but really, you're the queen."
Saskia Rettenbacher
"Dearest Engin, it has been an incredible pleasure working with you. We have known each other for so long now that it is impossible to count the years. All the many memories and shared experiences could fill at least a three-part novel. I still hope that you will write the ISPO book one day :-). Your way of dealing with us and the customers is simply unmistakable and will not be seen a second time.
For both of us it was like "love at second sight" and over the years a deep friendship has developed between us, which will also connect us strongly after your time in the ISPO team. I am very much looking forward to that! I will miss you very much in my daily work. I wish you lots of health and lots of time with your mom and family for your "time off"!"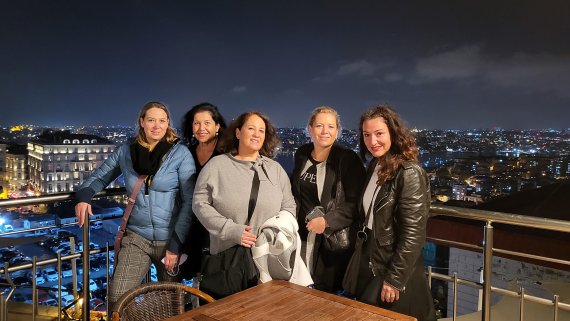 Verena Oppelt
"Your direct and cordial manner has always refreshed us all and kept us in good spirits. Please keep it up in the future. All are your children, but you are the greatest treasure! Without you the day is only half as good! For the future: beach, relaxation, a cocktail and sexy men!"
Fox Constanze
"Dear Engin, since 2004 we go here in the team through thick and thin. What should I say now to say goodbye? It will not be goodbye, because we will continue to see each other. We will reminisce about the great, shared and eventful ISPO years and experience new things together. Thank you for what was. I look forward to what is to come! Yours, Constanze."
Alex Denker
"Engin, you will always be our undisputed queen. As we are used to, with dedication, dignity and great empathy. After your official reign, your "life under the sign of the ISPO crown" is really starting now. Inshallah!"
Monique Stanner
"Dear Engin, we will miss you very much, your caring and of course your humor. Now no one will park in the sprinkled area and ride in the Nelhiebel Caddy ;) All the love."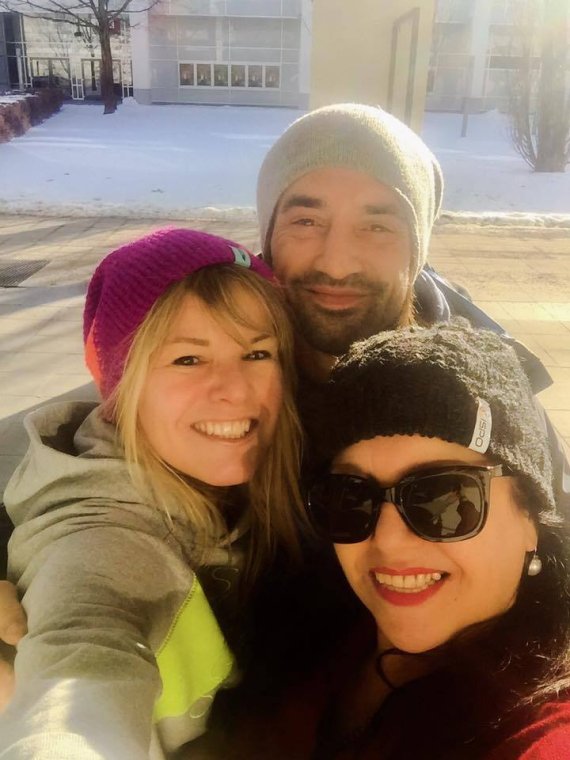 Hans Overduin
"Dear Engin, we already talked on the phone, but one more time: it was so much fun working with you and we will miss you. And, of course, also many thanks for your kind feedback over the years on my bird images ;-) I wish you all the best and remember: ISPO is like Hotel California, you can never really leave.... Enjoy your free time & I trust we will see each other soon ! Kisses from Holland, Hans."
Tanja Mutert
"We will all miss her knowledge and experience! Engin always had her exhibitors - especially those in the ISPO Textrends area - very well under control. But with all her good orga she always had an open ear for their needs and, thanks to her large network, she always found ways and means to satisfy customers! I thank her for the very good cooperation in the last years and hope to see her again in Portugal :-)"
Jessica Kick
"Dear Engin, office life without you...unimaginable. I will miss you very much. Thank you so much for the wonderful time with you. Enjoy your ren-tier time with your loved ones, you so deserve it! I özledim you already ;) Öpüldün."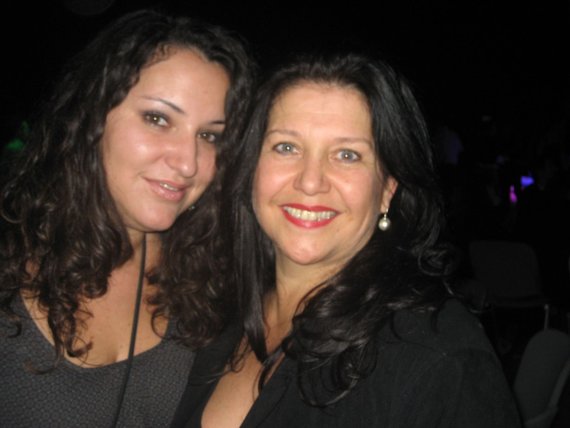 Kerstin Leckebusch
"A legend leaves the premises - My dear Engin, there is nothing more to say! We have known each other for so many years. I still remember my first telephone "encounter" with you. You were in the legal department at the time and had called to get the paperwork for an exhibitor who had not paid. The conversation went something like this: Why doesn't he pay??? Well then, please send the application and confirmation of the stand space to my office. And the whole thing please TRAPP TRAPP. To say the least, I was a bit "surprised" about this harsh tone and afterwards I was shaking every time your number appeared on the display. :) TRAPP TRAPP - it still exists, for everyone and also in the open-plan office and everyone who knows you, dear Engin, knows how it is meant! But then we got to know each other better and I can only say: THANK YOU for your big HEART. And for everything you have done for me, for the ISPO and the GB2 in all these years. You have an open ear for everyone and take care of everyone who is close to your heart without any ifs and buts. I wish you for your coming free time that you also think about yourself and do something good for yourself. That you stay healthy and often commute between Turkey and Munich, so that you can enjoy your family here and there. And simply only the best! Enclosed is a nice memory of one of our trips to Paris...Always worth a trip with YOU. Kalpten sadece en iyisi and bussiiiiiiii. Kerstin."
Alex Rope
"Dear Engin, I have only been able to experience the last 5.5 years with you. But one quickly noticed that you are the good soul in the team and the one who holds everything together. Whether the kitchen, the warehouse or the team. We will soon miss your orderliness and your caring. You were always very open and very honest. And nothing embarrasses you! But also enjoy the time and life after ISPO - you shall experience and appreciate all the good things. Always take care, dear Engin. And stay healthy! Alex."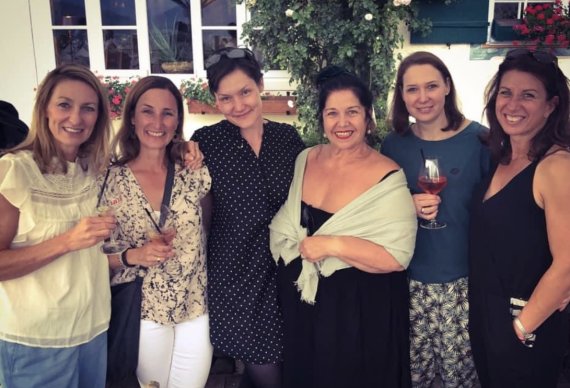 Valentin Ramser
"Engin is one of those rare people you don't actually believe exists. Until you get to know her. Working with her - and celebrating after the work is done - is unbeatable. Engin takes on all the roles in a pinch - listener, coach, boss, mother, sister, beast, partner in crime. An anchor for the entire team that we will miss dearly. But what I will miss most is her down-to-earthness, her humor and her big heart. Engin, thank you for all the great memories! Vali."
Christian Herrmann
"Nazar Boncugu of ISPO redirects gaze. You, the self-proclaimed mother of the ISPO children, always had your protective eye on the entire team. Your sense for the interpersonal was always a faithful companion. With your heart on your sleeve, I experienced you not only as the grand dame of the Action Sport halls, but also as a living fiber of the Textrend community. I remember too fondly our discussions on content, positive friction and our deep black jokes that even our British colleagues hesitated when laughing. Thank you very much for the seven years we spent together. For the coming time I wish you health & happiness. Remain the same and consider yourself hugged. Herrmann the German."
Franziska Zindl
"Dear Engin, for me you are the ISPO mother. With your Turkish warmth, your intransigence and maybe also because of your red lipstick, you landed the deals and let your baby Textrends grow up. But also the other "children" could always find an open ear and good advice with you. I personally associate you with lively discussions in which we didn't always agree (and didn't have to), your recurring question about my lover and that wonderful office evening in an oversize jacket with a ham hanger :D Engin, I think the children have grown up and you can now devote yourself to new tasks with a clear conscience. For this I wish you above all health, a fulfilling love life and great people around you. Let yourself celebrate - I give you a big hug. All my love, Franzi."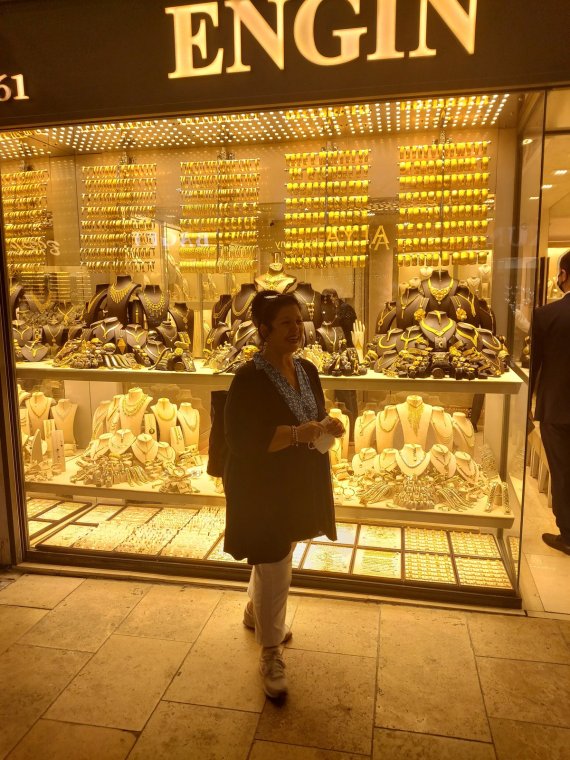 Keshia-May Tran
"Dear Engin, I would like to thank you very much for your tips that you gave to the children in the team (as you always put it so nicely). We could take a lot from you and learn. You brightened up our daily work and we will miss your humor! I wish you only the best for your new phase of life. All the best, Keshia."
Markus Stitcher
"Hörma, Amore! Traptrapp to my office! That's how it regularly sounded through the corridors of the ISPO offices when Engin Müller-Özer made her rounds and gave instructions in a sharp voice. The introduction of new employees was particularly close to her heart. Well equipped, they were then able to take on the tasks assigned to them and, along the way, knew who was hot at ISPO and in the trade show building. Loved (and feared) by the customers, woe betide anyone who forgot to pay the admission bill! The personal visit was pre-programmed and excuses did not apply. Unless it was about her beloved, mostly male, yummy action sports exhibitors (O-Ton Müller), then Engin was also one or the other time weak. At the end of her professional career, Engin took over the textile sector and quickly made a reputation for herself as a tough but always fair negotiator. Dear Engin, it's been a wild ride and a lot of fun. Above all, I wish you good health, continued joy with your family, time for your mom, the Bubele as well as your grandchild. Your Markus"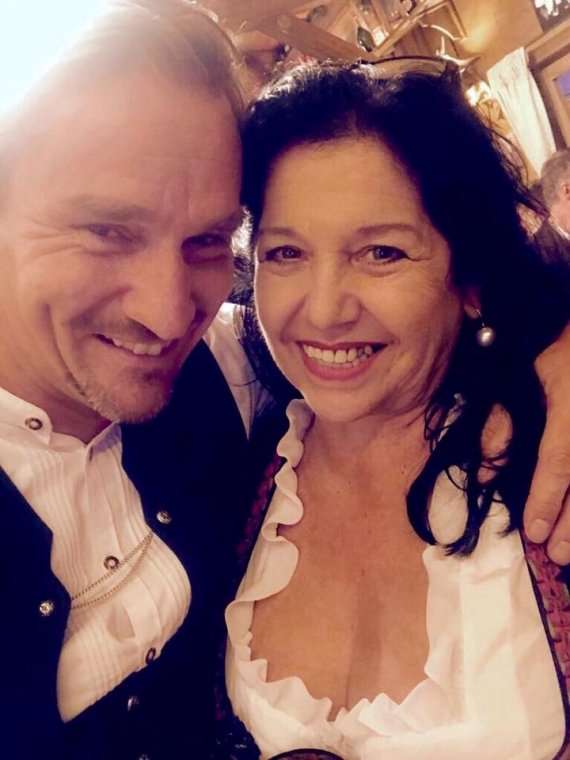 Nicole Dubois
"Dear Engin, an era is coming to an end. Thank you for reading the riot act to us kids and for keeping the office kitchen in order. Thank you for your good advice and encouraging words in all situations of life and love ;) I hope the farewell is not too hard for you after so many decades and you are looking forward to everything new and exciting that the new phase of your life will bring you. You are and will remain an ISPO institution - all the best, your Nicole."
Jose Moreno
"Engin was not only an important part of the ISPO team, but also of the ISPO team soul. She always did everything to not only create a family and awesome atmosphere within the team, but also to always take care of our customers in a different way. For me she was a great role model that I always respected and still do. THANK YOU Amore, for everything and now enjoy your retirement. Have it properly deserved!"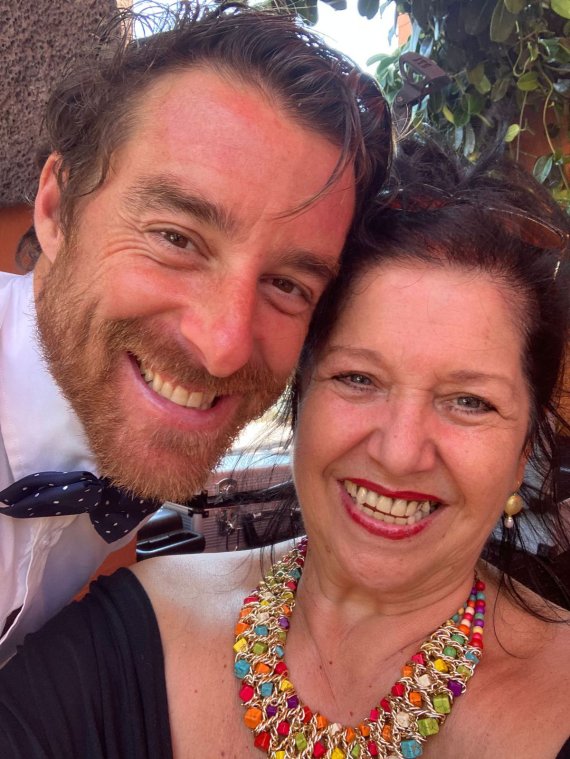 Claudia Wagner
"Dear Engin, now it's really time, your last ISPO day has come. For the ISPO Award, ISPO Brandnew and ISPO Textrends we have worked a lot together and searched and found possible and impossible solutions. My 10 years at Pascher+Heinz were also 10 years at/with ISPO. The time with you was great - no matter whether there was something important to clarify during the year, we rushed past each other in the middle of the stressful trade show preparation time or had a drink or two at the legendary ISPO team afterparty - with you it was always fun and a great collaboration. I wish you only the very best for your future! Please stay the way you are, because that's great!"
Elena Jasper-Stork
"When I newly started working at MMG, after 3 days Engin came up to me and asked me how I would drink my coffee (don't drink any). Because she would always collect the milk money. And executives pay double. At the latest then it was clear to me who was the real manager of the office. :-) Engin has an incredibly big heart and is always very helpful. I always enjoyed talking to her, checking her "pupils", but also passing on a lot of knowledge. She is an institution and I will miss her very much. I am so happy for her that the Corona period has opened her eyes on another level and she can now look forward to the next stage. Still, I know that saying goodbye won't be easy for her either. Just as it is not easy for us at all. Engin, thank you for everything!"
Majka Patuzzi
"Dear Engin, for me you will remain the Queen of Textrends forever and ever! No one will ever be able to replace you. Especially your warmth, joy and in your interaction with exhibitors, retailers and partners! Stay as you are, unique and crazy! XOXO Majka"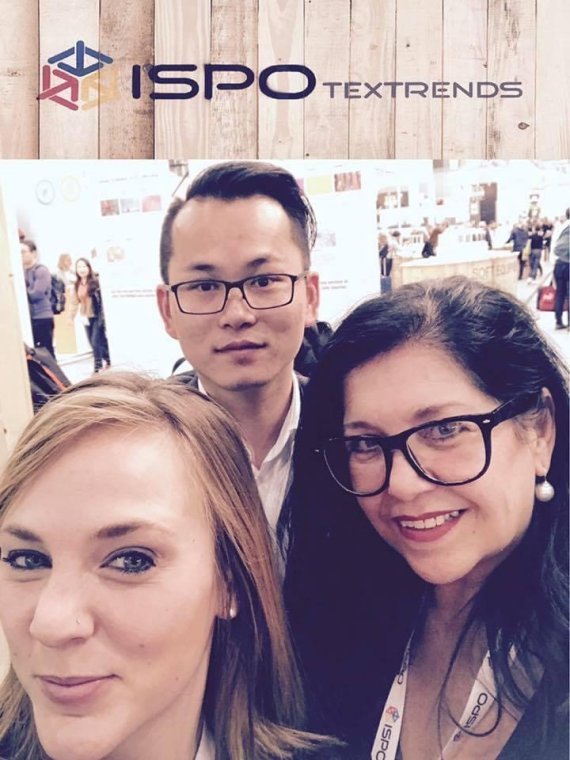 Florian Weingaertner
"Engin, the female field in the surf between the wishes and dreams of exhibitors and the reality of naked exhibition halls. With her natural authority, in front of which even other ISPO dinosaurs were tempted to take a stance at the start of the conversation, Engin has always bravely steered through the organizational slalom of a trade show participation. She has clearly shown the way and also warned of possible pitfalls. And at the same time, and this is what distinguishes our dear Engin the most, she always showed a big heart and gave you the feeling that you are also part of her family. The whole thing was then usually packed with a rustic pinch of humor, which often let the conversations end with a smile on the lips. Thank you for a wonderful time with you in different roles, dear Engin. Now enjoy what lies ahead of you!"
Andrea Eisenschink
"Dear Engin, I remember so fondly the many ISPOs and Oktoberfest visits together with you and wish you only the very best from the bottom of my heart!!! Kindest regards and a big hug, Andrea"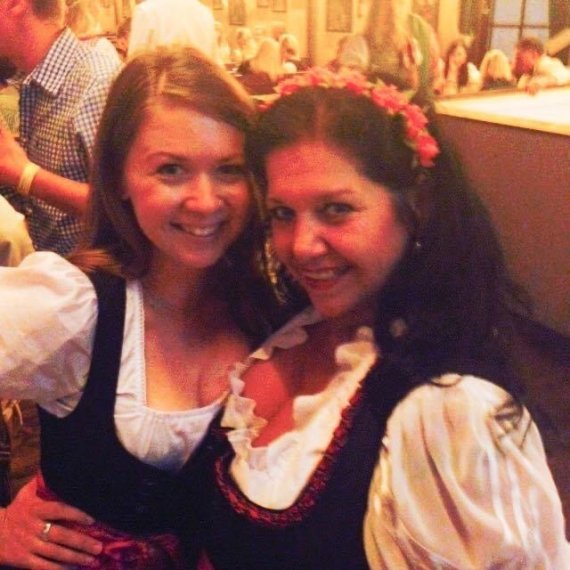 Isabelle Docter
"Dear Engin, trade show Munich - without you, hardly imaginable! Thank you for the great time, your open ear, the good (Turkey) travel tips and many a fun girls' night ;-)! Enjoy your well-deserved retirement and have a good time! Bussi Isabelle"
Anna Bistritzki
"Dear Engin, whether the trip to Istanbul together, the delicious food at your home or the time in the exhibitor office, it was always a pleasure to spend time with you! The only the best and all the love, Anna"
Daniel Zutavern
"Engin is one of the most glamorous and special people in the ISPO cosmos - always caring - full present - it doesn't get more honest and warm than that. Also the delicious lamb chops from the Turkish at the train station, like the many discussions about some "Munich" special locations, e.g. restaurants but "not only" - should now everyone think what he wants to think - have always made me smile. Engin knows where it's going on in Munich. But also her previous life as a tour guide led her to travel all over the world. Engin rules."