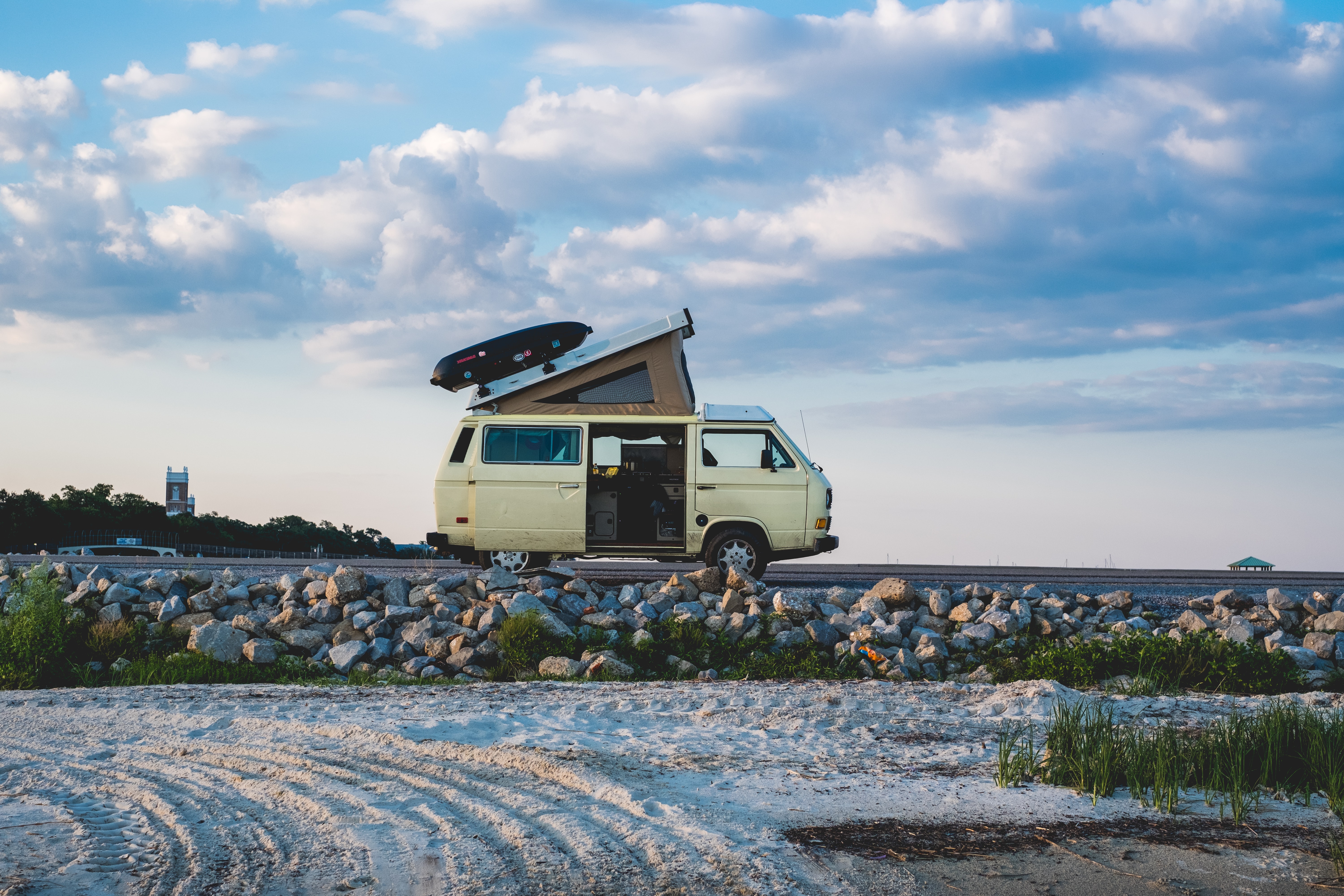 Motorhomes are booming - and there's no end in sight. Between April 2020 and March 2021, almost 82,000 motorhomes were newly registered in Germany alone - 43 percent more than in the previous season.
In times of cancelled air travel and strict hygiene regulations in hotel complexes, being alone in untouched nature is all the more enticing. But the vanlife trend, which had already caused record years in the RV industry before COVID, is leaving devastating traces in many places: chemical toilets emptied in the great outdoors or piles of garbage left behind on beaches and fields are rightly upsetting residents and communities. Field paths blocked by wild campers make it difficult for farmers to do their work.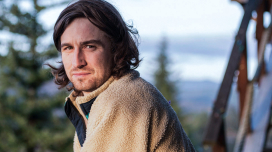 Foster Huntington: The inventor of #vanlife at ISPO Munich 2023
In 2011, he gave up his well-paid job, gave in to his longing for freedom, and set off in his Volkswagen Bus to discover the world. And for Foster Huntington it was and is clear: Respect for and humility before nature is an inseparable part of living in nature! Today, in addition to his involvement in the vanlife movement, he is best known for his work in outdoor and adventure photography. 
On November 28, 2023, you can experience Foster Huntington LIVE at ISPO Munich 2023!
There, he will speak about the evolution of his personal life journey and inspire to value authenticity over material possessions in a world often dominated by polished images on social media. He also brings a unique video that he produced exclusively for this event.
In many places, there is therefore resistance to the annual summer avalanches of cars and their legacies. In mid-June 2021, the South Tyrolean parliament passed a motion against wild camping. In the future, the ban on wild camping in the popular tourist region is to be communicated and controlled more aggressively. Even at popular RV spots in Scotland, "No Overnighting" signs are piling up along the roadside.
But bans alone will not solve the problem for either van fans or tourism regions. After all, according to estimates by the German Ministry for Economic Affairs, communities benefit from the purchasing power of around 50 euros per camper van. And motorhome owners are not helped either by having to deal with blocks at overcrowded campsites and hours of driving around looking for a parking space. Efforts to bring both sides together are therefore more worthwhile.
Travelling in a van not only conveys a feeling of freedom and adventure, but also offers the opportunity to get a bit closer to nature (again). The tourism association of Flims and Laax also knows this. The Swiss emphasize: "Sharing the beauty of our unique natural diversity with our guests and inspiring them in this way is of central importance to us as a tourist destination. However, to ensure that this is preserved for generations to come, we rely on the assistance and personal responsibility of each and every one of us."
Awareness of environmental protection - even as a camper
In short: the tourism association relies on the awareness of the individual van fan. "Travellers can make a contribution by using designated pitches or campsites for their stay, which are equipped with the necessary infrastructure. In this way, we can offer native animal and plant species the protection they need and preserve the beauty of nature."
In Lower Saxony, too, people are thinking about how to combine the longing for nature with environmental protection. The Managing Director of TourismusMarketing Niedersachsen GmbH, Meike Zumbrock, says:"More and more people want to explore the unique natural landscapes in Lower Saxony up close. A large proportion of campers behave respectfully while doing so, yet problems are piling up: extra traffic, rubbish, wild camping, danger from campfires or blocked escape routes."
Educational work and alternatives to illegal wild camping.
The state's solution: "We need to do more educational work here and offer appealing alternatives to illegal wild camping." Because - and Meike Zumbrock is certain of this: "An overnight stay in a camper can definitely be an alternative to classic hotel accommodation from a sustainability point of view. Significantly less electricity and water consumption, no daily change of towels or shopping in the nearby farm shop speak for a camper trip."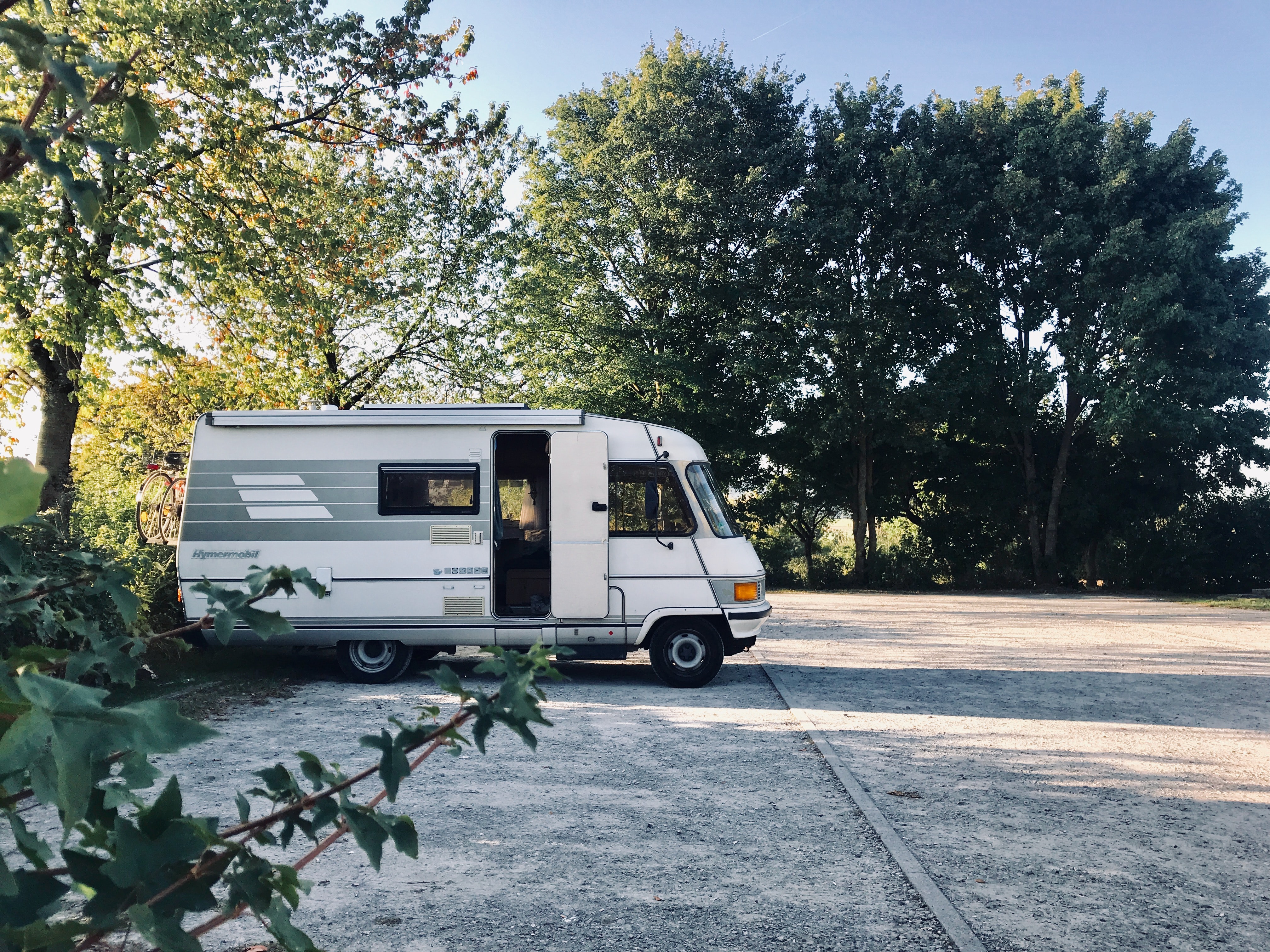 Digital solutions also help you to avoid illegal wild camping and still find beautiful locations and secluded spots for the van away from conventional campsites: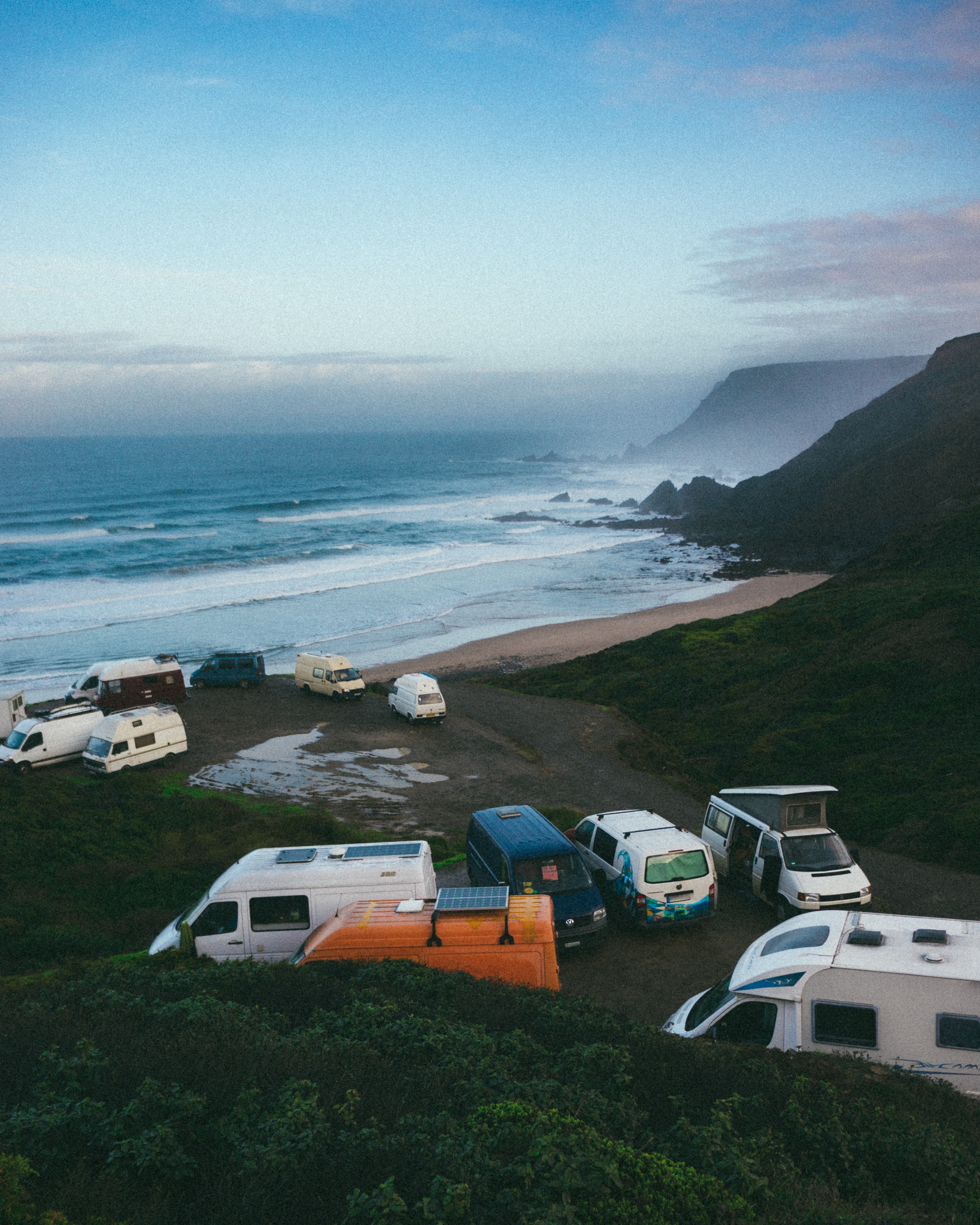 In the far north, the tourism association VisitSweden makes travellers aware of the limits of the Everyman's Right - and offers alternatives: "Sweden is particularly known and popular among van-life holidaymakers because of the Everyman's Right. We always try to make it clear that this does not apply to motorised vehicles. Nevertheless, there are oodles of nature campsites, rest areas and specifically designated sites - some in absolutely untouched nature - that invite you to stay for one and, depending on the location, several nights."
According to "Ferien Graubünden," Switzerland's Graubünden offers temporary pitches: "Due to the high demand for vanlife and camping trips, some destinations in Graubünden are offering temporary pitches in parking lots, meadows and farms for this summer."
Wild camping in Scandinavia
In Sweden, Finland and Norway the so-called Everyman's Right applies. This means that land does not belong to anyone, but is equally available to everyone. For vanlife fans, this means you can park your camper on any street corner - as long as your parking doesn't interfere with anyone else. With a tent you are even freer. You can pitch it wherever you like - and there are no explicit "no camping" signs. The only rule is that legal wild camping is only for one night. After that you have to move on - or go to a campsite for a longer stay.
Prohibition in Southern Europe - Italy, Spain and France
Bad news for fans of the European south: wild camping is forbidden in Italy, Spain and France. However, overnight parking is allowed on private property. In rural areas, it is worth asking farmers or landowners for permission. Falling asleep to the sound of the sea is not allowed in Southern Europe. If you do it anyway, you risk a hefty fine!
Scotland - better ask twice
Campers, vans or caravans are allowed to park anywhere in Scotland with a distance to the road - without breaking any law. But: The landowner is allowed to prohibit parking. This means for all camping fans: better to ask once more than to be towed away. At certain hotspots, however, there are also "Forbidden" signs, so it's better to spend the night at one of the country's many beautiful campsites.
Eastern Europe - the land of lonely campsites
Officially, wild camping is forbidden in Eastern Europe. But in some countries people like to overlook the vanlife travellers. This means that even if wild camping is prohibited, there is usually no penalty in Poland, for example. If you want to be on the safe side, you should still head for the campsites. Because there is no trace of mass tourism here: most of the time you are alone in lonely places with a view of the rugged nature.
Holland says no to wild camping
The country of motorhome fans bans wild camping. This is not irony, but bitter truth. Whether on rest areas, parking lots or private property: none of them is allowed. It's better to head for one of the many campsites and spend a quiet holiday.
Wild camping in Germany - only allowed with a sleeping bag!
Vanlife travellers can stop at rest areas or car parks in Germany without any problems - at least for one night. You should not stay longer than that and you should also refrain from putting out your table, fairy lights and couch. The parking space only serves as a place to sleep. If you are planning a longer stay, you should look for a camping site. If you want to go out into the open with your tent, you will have a harder time in Germany. In Germany it is generally allowed to spend the night in the open air, but not with a tent. So pack your sleeping bag and lie down in the meadow! Only in nature reserves none of this is allowed!
Our tip: If you want to spend the night in nature with a camper or tent, you should simply ask the landowner beforehand. Then you are on the safe side.
The following applies to all wild camping fans: avoid rubbish, take leftovers with you and leave nature as you found it. Or: pack other people's rubbish with you and set a good example.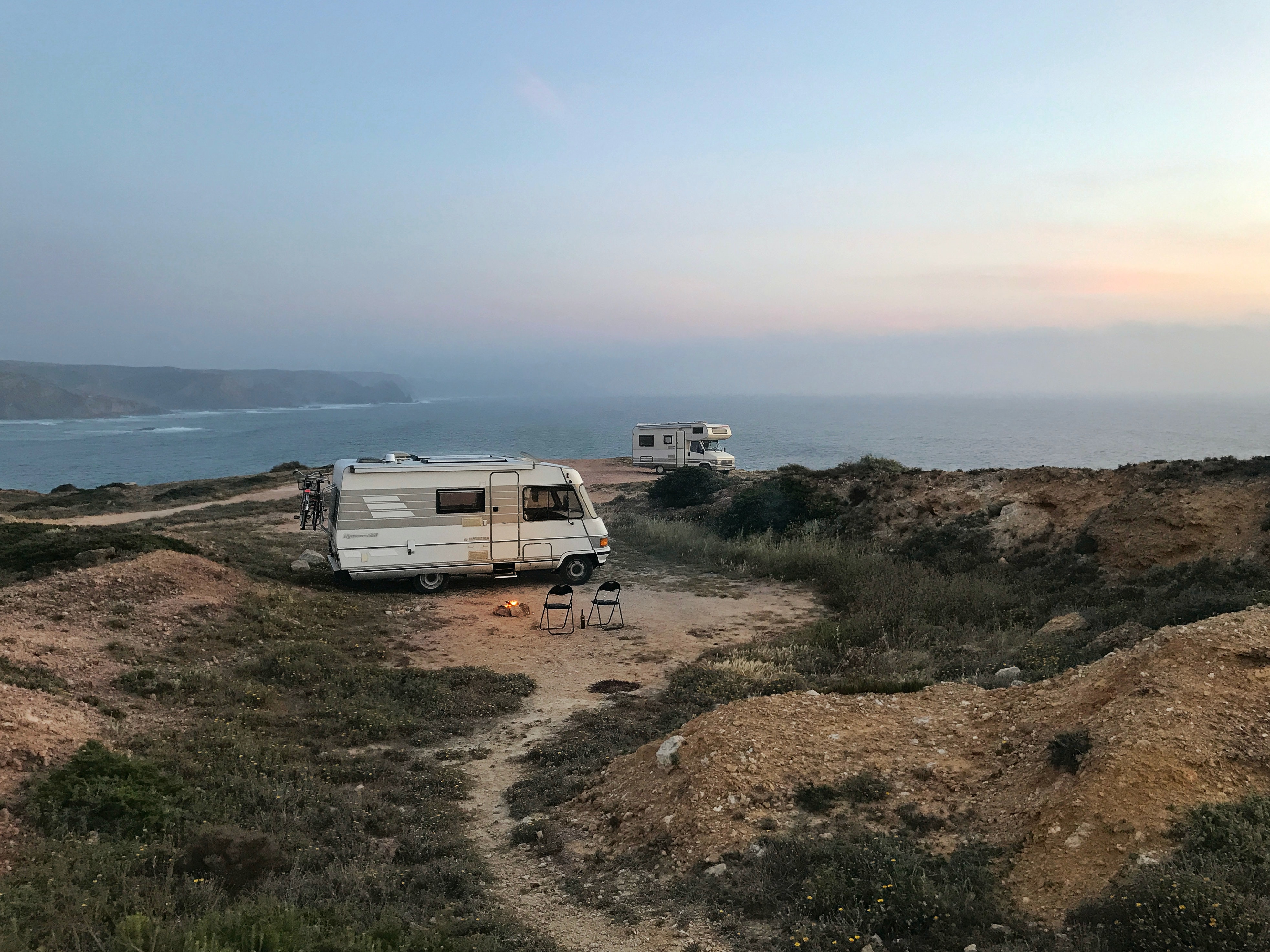 The Free State of Bavaria is considering a change in the law to make it easier for farmers to offer up to three pitches for campers on their land. And the South Tyrolean state parliament has also proposed solutions that will benefit tourists, in addition to taking a tougher stance against wild campers. For example, a digital guidance system with currently available pitches is to be developed.

In Geo magazine, Guido Sommer, a professor of tourism marketing from Kempten, gives an insight into this digital future of tourism. He is convinced that mobile phones can be a solution to over-tourism. Algorithms and aggregated data could better manage visitor flows in the future and offer alternatives based on personal preferences. For Bavaria, the university in Kempten is developing the "BayernCloud"for this purpose. Similar projects are underway around the world, with a planned start date of summer 2022.
But not only the regions, but also the new generation of motorhome must move. Part of a camping trip is to find out in advance about local regulations on wild camping.
"VisitSweden" also recommends: "As in many other countries, the same applies in Sweden: He who asks, wins. Often namely also an idyllic place on or next to a farm."
The motto "after me, the deluge" is counterproductive: those who leave behind rubbish and smelly chemical sludge not only harm the environment, but also deepen the rifts between residents and visitors. Consideration and personal responsibility are called for here. Only then can Vanlife continue to deliver on the promise of freedom in nature.