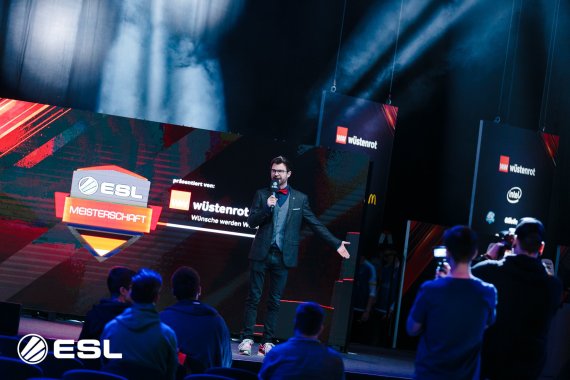 ESports is about to become one of the biggest, most popular sports in the world. According to Deloitte market research, the market volume in Germany will have reached 130 million euros by 2020. Hence, eSports is overtaking the German Ice Hockey League (DEL) and the German Basketball League (BBL).
The Vice President of the eSport-Bund Deutschland, Niklas Timmermann, can explain exactly what opportunities and challenges the booming eSports market will bring for sponsors.
Niklas Timmermann is responsible for all eSports teams and players in the ESBD. The association was founded in 2017, and functions as a professional sports association for the nationwide organized sport of eSports and its athletes in Germany.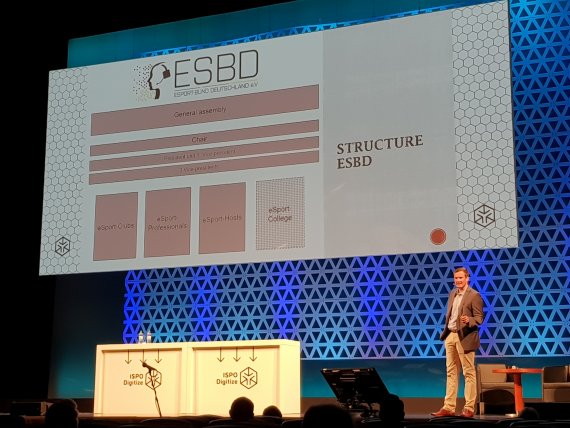 eSports, Timmermann predicts, will become the second largest sport after soccer in just a few years' time: "There are 35 million gamers in Germany alone." According to Statista, three million of them are even eSports enthusiasts (i.e. they watch or participate in an eSports event at least once a month).
And the number of fans is constantly growing: In 2017 alone, 57.6 million people watched the final round of the League of Legends World Championship. 40,000 were live onsite in Beijing.
The eSports market offers companies several opportunities and benefits, Timmermann explained at ISPO Digitize.
Sponsors can reach a young target group that they would not have reached by other means. The ESBD VP makes this clear with the example of soccer clubs, who are complaining about loss of membership in towns and villages. ESports teams, on the other hand, are enjoying more and more members. They speak the target group's (Millennials') language, and thus attract many young people.

The degree of individualization for advertisers is significantly higher. In contrast to "normal" sports, advertising in eSports is not restricted to certain spots on players' jerseys. "Logos can be found on every free spot of the jerseys. Sleeves, the back, the front," Timmermann explains.

New sales channels: Timmermann sees an opportunity for companies to tap new markets and sell their products to a new target group. Furthermore, companies benefit from the fact that they can "generate a young, modern image and interact authentically with the young target group."
Many companies have already recognized this potential. And they aren't just tech companies like Nvidia, Logitech, or Intel anymore, either. The number of commitments by companies outside the industry has risen by almost 100 percent compared to 2017.
In the first six months of 2018, 17 brands have entered into partnerships with German rights holders, "Sponsors" reports.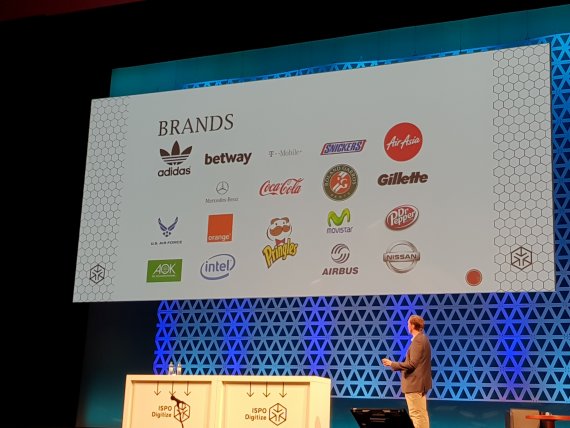 One heavyweight in eSports is Mercedes-Benz. The automotive manufacturer is working as a strategic partner with the organizer ESL, and is therefore present on large screens and in arenas at major events such as ESL One.
"We firmly believe that this [...] involvement will complement our existing sports sponsoring activities with an eye on the future and that it will allow us to make contact with a very interesting, new target group," said Dr. Jens Thiemer, Vice President Marketing Mercedes-Benz Passenger Cars when announcing the cooperation.
There are also other global players in the market, such as
BMW (League of Legends partner)

DHL (ESL partner)

Deutsche Telekom (main sponsor of Clan SK Gaming)

Adidas (Team Vitality clan outfitter)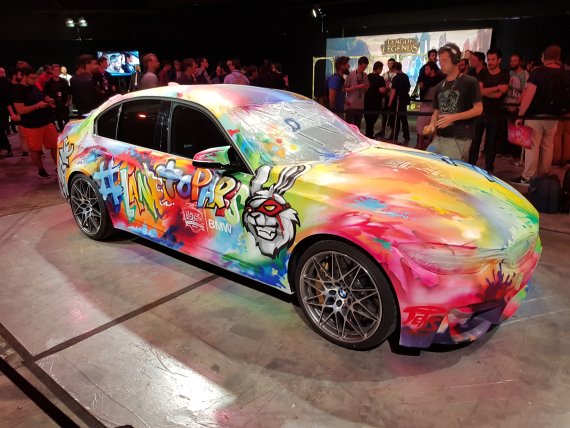 But smaller companies have also discovered eSports for themselves. The sporting goods manufacturer Uhlsport is the official outfitter of the Berlin-based clan BIG (Counter-Strike).
"It's important to Uhlsport that we don't lose our access to the young target group, and that we position our brand emotionally. Due to the high competitive situation, this is becoming increasingly difficult in soccer," the manufacturer said, explaining the reasons for its involvement.
Warsteiner concluded a sponsoring agreement with ESL until 2020. The involvement includes, among other things, the right to sell Warsteiner products and integration into the live broadcasts of ESL formats and tournaments.
"Here we have the opportunity to inspire a digital target group and present our brand in a new environment," says Brand Director Marcus Wendel of the Warsteiner brewery.
Wüstenrot, too, has its eyeballs on the young target group. "As supporters of life and housing wishes, the needs of young adults are very close to our hearts. We want to be open to the interests of the next generation and enter into dialogue with them," says Bernd Herweck, Chairman of the Wüstenrot Bausparkasse.
The insurance provider has been an active eSports sponsor since 2016, as the main sponsor for the ESL Championships, the highest league in Germany.  Wüstenrot is focused on banner advertising there.
Other sponsors are
Gerolsteiner (Unicorns of Love clan)

Vodafone Group (ESL)

SAP (Team Liquid clan)

UPS, Barmer, Fischer, Puma (VfB Stuttgart)
However, advertisers and sponsors also need to consider a few fundamental characteristics, despite all their fascination in the market, warns Timmermann.
The scene – as it stands now – is still very unstructured and volatile, despite all the ongoing professionalization, Timmermann makes clear. "How long are the games successful from the publisher side? Can they hold on or will the games be scrubbed again tomorrow?" Teams can have seasonal fluctuations – even if some clans took part in a world championship last year, they might find themselves in last place this year. While this makes for excitement within the league for fans, it means little planning security for sponsors.

Companies need to have a sense for the top and emotional target group. Advertising must be well thought out and placed. Mercedes committed a bit of a faux pas when they advertised at an eSports tournament with the slogan "Almost as good as our E-Class," illustrates the ESBD vice president. Fans' reactions weren't long in coming, as the majority of young people simply does not need an E-Class: It made for quite the uproar, and lots of fun was poked at the automotive manufacturer. Advertisers and sponsors must therefore ask themselves: Who is this target group, and what do they need?

The entry prices for sponsors are still low, but this will change quickly in the coming months and years, Timmermann predicts. The boom in the industry is promoting cut-throat competition. As a result, advertising space will become more expensive in the future: It's worth acting fast.