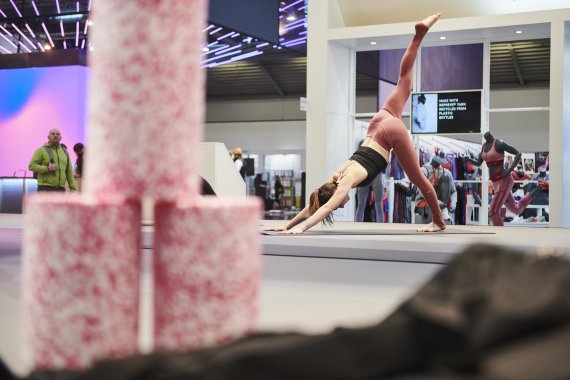 Among more than 7,000 studios in Germany, the layman is spoilt for choice. To avoid injuries due to incorrect training, you should pay attention to the professional qualification of the trainer. It's best to ask about this before you sign up so that you don't get an unpleasant surprise afterwards. Only with professionally qualified trainers it is possible to guarantee a good and above all safe training. Important: the professional qualification is usually only sufficient and insufficient at discounters, according to Stiftung Warentest. In addition, the title "fitness trainer" is not protected and has little meaning. Everyone receives this title after a few weekend seminars.
In reputable studios, the training manager is a sports teacher or sports scientist. The other trainers have the following optional qualifications:
- completed sports studies
- Training as a physiotherapist
- Training as a state-approved gymnastics teacher
- Licence of the German Fitness and Aerobics Association (DFAV) or the German Fitness Teachers Association (DFLV)
- Licence of the BTB Bildungswerk for therapeutic professions
- Personal Trainer A-Licence
- Fitness trainer B-licence
If the fitness studio offers many training possibilities, the respective trainer also needs a special qualification for this. Hardly any trainer is equally well trained in all disciplines.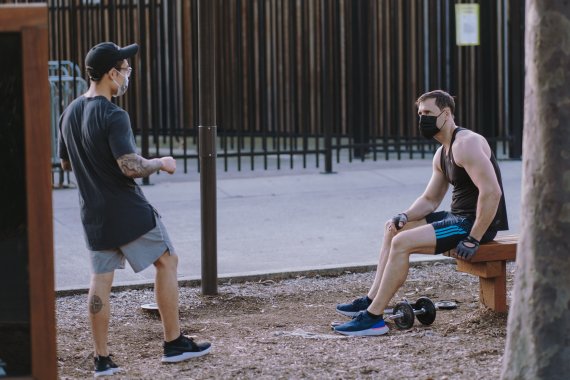 Comprehensive support is the be-all and end-all for the best training results. Thus, in the training area of well-managed studios there is always at least one trainer who observes the athletes and corrects them immediately.
It is also important to instruct new customers before they start training. Competent studios instruct them in three phases:
Phase 1

- Anamnesis discussion about health and training condition, time budget, goals and needs of the newcomer
- Creation of an individual training plan based on the results of the interview
- Detailed introduction to the equipment and exercise routine on the first day of training
- Determination of training weights and resistance
- Instruction on how to document progress

Top studios offer a training consultation with a medical professional for clients with orthopedic conditions.
Phase 2

- On the next training day, the trainer checks whether the client is performing the exercises correctly.
- In the following training days, he ensures that the client has mastered the exercises.
- After about four weeks, he checks the client again.

Phase 3

- Every two months the trainer talks to the client about the results he has achieved.
- He then adapts the training plans to the athlete's achieved training condition.
Your training success also stands and falls with the premises and the equipment. High-quality fitness studios divide the training area into one:
- Vibration, strength and cardio equipment room for equipment-controlled strength and endurance training.
- Course and gymnastics room with a cushioning floor covering
- Free weight area for strength and dumbbell training on weight benches and weight stations
- Area for functional training or freestyle training with TRX, ViPR, Corebag, Kettlebell, Ropes and Bosu balls
- stretching area with mirrors
- if necessary a separate cycling room
Clean and functional equipment is important. If they squeak or creak during use, this is an indication of poor maintenance.
In addition, the equipment should bear the GS mark for tested safety and comply with the TÜV rules for health-oriented fitness facilities.
Nothing is worse than waiting while exercising. Make sure that the following equipment is available in sufficient quantity:
- 30% of the endurance equipment should be cardio equipment, which allows control of the load via heart rate.
- Dumbbell and barbell bars as well as weight plates
- Kettlebells, gymnastics balls and buso balls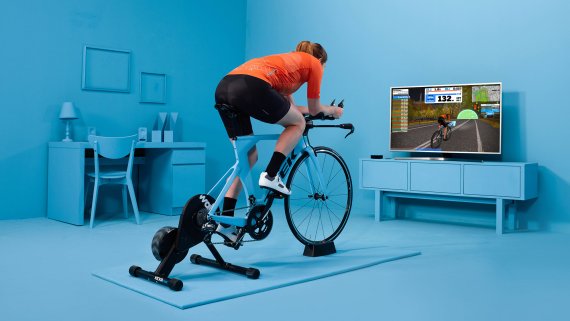 Fitness studios that have a broad target group in their sights need a wide range of courses. A good piece of advice in advance: find out whether the courses are included in the membership fee.
Good gyms offer up to 10 classes daily for example:

- Yoga, Dynamic Yoga and Pilates
- PowerBack
- BodyFit
- MommyFit for mothers with children
- Belly-legs-buttocks training
- Zumba and Aqua Zumba
- High Intensity Training
- Kettlebell workout

For those who want it really exclusive, many studios offer a 1:1 workout with a personal trainer for an additional fee.
In this day and age, digital courses should also be offered.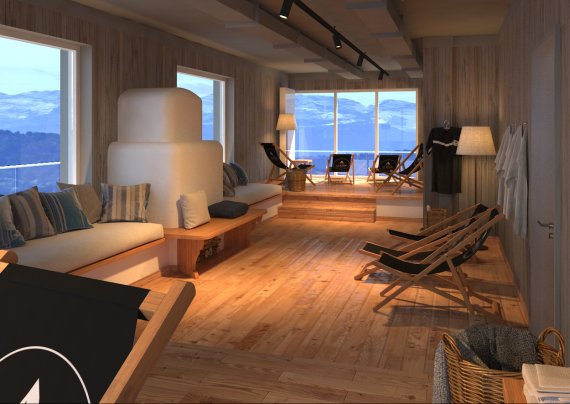 For relaxation, good gyms offer a wellness area with steam bath, solariums, relaxation rooms. In addition, there is a mixed sauna and a separate sauna for women. In addition, in larger houses there is a pool for relaxing swimming laps.
The sanitary area should have sufficient shower cabins, toilets, lockable lockers and functioning hair dryers.
Unfortunately, gyms can make you sick because of the bacteria and viruses floating around. Therefore, hygiene is crucial. It's good if you can immediately see the gym's cleanliness and hygiene.
Ideally, showers and toilets should be cleaned daily. Mirrors, windows and air filters should be free of limescale stains, streaks and dust fluff. At the bar, glasses, cups and other vessels must be properly rinsed.
Disinfectants must be available in the training area as well as in the solariums to remove traces of sweat. Towels are compulsory at the equipment.
It is common practice for studios to offer a one or several day or even one month trial training. Take advantage of this offer. This way you can find out whether you feel comfortable in the studio in the long run.
Reputable fitness centres will give you a tour of the entire facility before the trial so that you can find your way around. During the tour, pay attention to

- how the studio staff behave towards you
- the atmosphere and support in the training area
- the hygienic conditions in the entire building.

Check the conditions before signing a contract. In the meantime, admission fees and long-term contracts without the right to cancel during the year are no longer standard. 12-month or shorter memberships or notice periods at the end of the quarter are common.
Note: Your contract should also include a special cancellation right in case of unemployment or relocation. The conditions should allow women to interrupt or terminate their membership in the event of pregnancy.