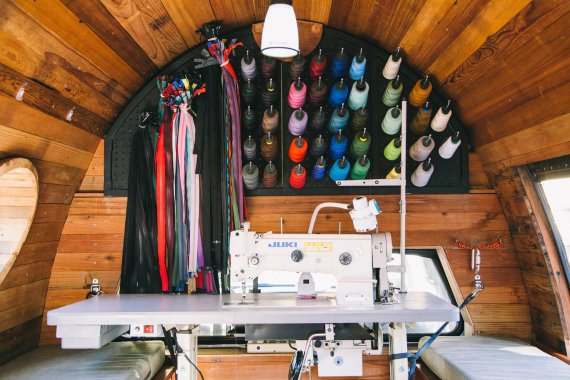 Patagonia, he said, wants to implement a sustainable corporate strategy instead of just building a green image, like some of its competitors.
"There is mass greenwashing in our industry," Chouinard told Der Spiegel. Competitors in the outdoor industry, for example, advertise sustainable raw materials such as bamboo, but conceal the fact that they need toxic, chemical processes to do so: "In the production process, the bamboo pulp is converted to viscose, and you need toxic chemicals for that. That's not environmentally friendly at all."
"Better Cotton Initiative is absolute bullshit".
The Patagonia boss also mentions the "Better Cotton Initiative" as a bad example, which, according to Yvon Chouinard, "big companies like Nike have joined. They may not use formaldehyde in the cultivation process, but ultimately this is industrially grown cotton. There, it's just a matter of companies not wanting to process organic cotton."
The Patagonia CEO puts it drastically: "This Better Cotton Initiative is absolute bullshit: pure greenwashing."
And what does Patagonia itself think? Although its own products are not entirely free of problematic materials such as microplastics, Patagonia tries to succeed as far as possible without environmentally harmful means.

But Yvon Chouinard says he can't convince other large companies of his philosophy: "I've given up on the idea that we can influence other manufacturers with our example."
Chouinard criticizes the "profit-first syndrome"
Yvon Chouinard explains it this way in "Der Spiegel": "As soon as companies exceed a certain size, they often get the profit-first syndrome. I know so many corporations that have claimed: We're greenwashing our business. In fact, it's almost always greenwashing. They pick the low-hanging fruit and do what brings them even more profit, for example, they recycle cardboard boxes. On the other hand, when they have to make a decision that's just the right thing to do and costs profit, they shy away from it."
Video: Sustainability at ISPO MUNICH