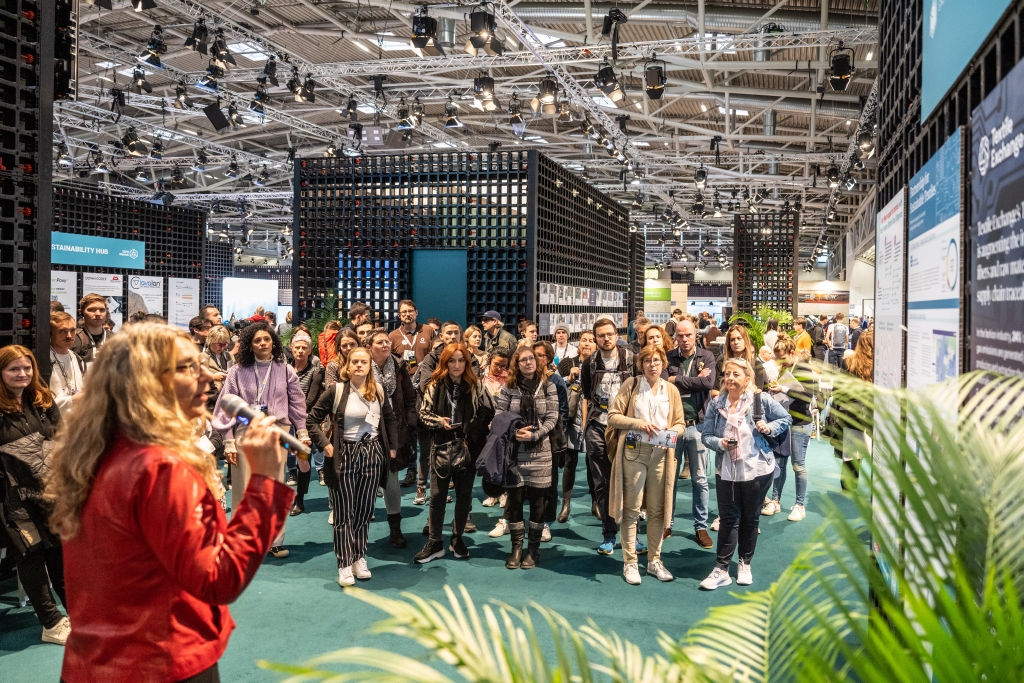 Greenroom Voice is an agency specializing in communication about sustainability in outdoor sports. It was founded in 2012 by the two journalists Cira Riedel and Stéphane Robin and the chemical engineer Anna Rodewald. For many years, Greenroom Voice has organized the Sustainability Hub at ISPO Munich on behalf of the trade show. This year, the focus is on the two key areas of circular economy and measures to combat climate change. We met Cira and Anna to learn more about their work and the concept of greenroomvoice.com.
ISPO.com: Before we talk about the Sustainability Hub and your work: What is your professional background?
Cira Riedel: I originally studied at the film academy, where I also graduated with a diploma. After that, I did a master's degree in interactive multimedia. Since the early 90s, however, I have been working as a boardsports journalist. While working in the editorial department of the Swiss boardsport and lifestyle magazine 7Sky, the idea for the platform greenroomvoice.com was born. At that time, our goal was to promote transparent communication on sustainable topics in the boardsports industry.
Anna Rodewald: I have a degree in chemical engineering and later did a master's in responsible management. I worked as an engineer for 20 years in various process stages of the textile industry, focusing on functional textiles for diverse applications. Since 2013 I have been working as a freelance consultant and facilitator for organizations and young people in the field of sustainable development and systemic design. Also in 2013 I met Cira and since then I am a partner at Greenroom Voice.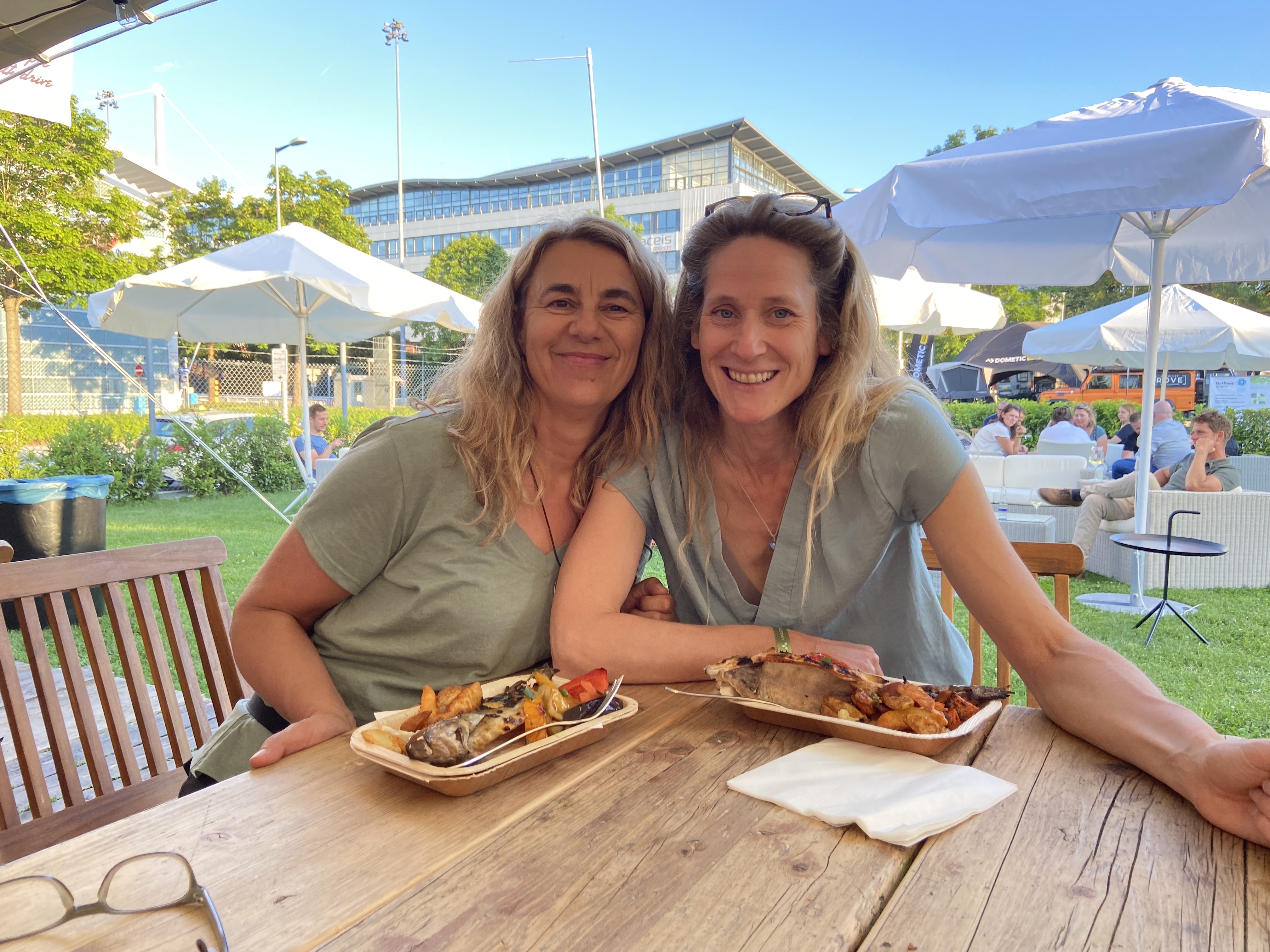 What role do outdoor sports play in your life?
Cira: For me, nature means more than an opportunity for sports activities. It offers us a way of life as a family. Especially when surfing, snowboarding or trekking I appreciate the immediacy of the experience and through this I am also aware every day how much is at stake.
Anna: I love any kind of mountain sports and try to spend as much time as possible outside. For me personally, nature is both inspiration and a haven of peace, a space for movement and encounter. Outdoors I am creative and grounded, many everyday things get a bigger perspective for me here, boundaries shift.
With Cira I share a great passion for outdoor sports and we appreciate the genius of nature. It is important to preserve this and through our work we want to contribute a part to it.
What is the idea of your platform www.greenroomvoice.com?
Cira: It was around 2008 when I noticed that brands in the boardsports industry were increasingly emphasizing sustainable products in their communications. So I did some research to find out what this meant in detail and researched the facts about the individual products. In the process, I realized one thing above all: It's always about the context in which a decision is made. That's how we came up with the idea for Greenroom as an online platform in the 7Sky editorial team, where this information and its contexts can be presented in a fact-based manner and read by anyone. In 2013, Anna joined us with her expertise and enabled us to add another layer of deeper technical understanding to the journalistic approach.
Anna: We take an objective and journalistic approach and aim to present complex issues in a way that is easy to understand. We do this for retailers, media, trade shows where we show showcases on specific sustainability topics, but also brands and their suppliers. Our goal, especially with the CSR profiles of our members, is to provide trustworthy and verifiable information and to communicate it clearly and understandably.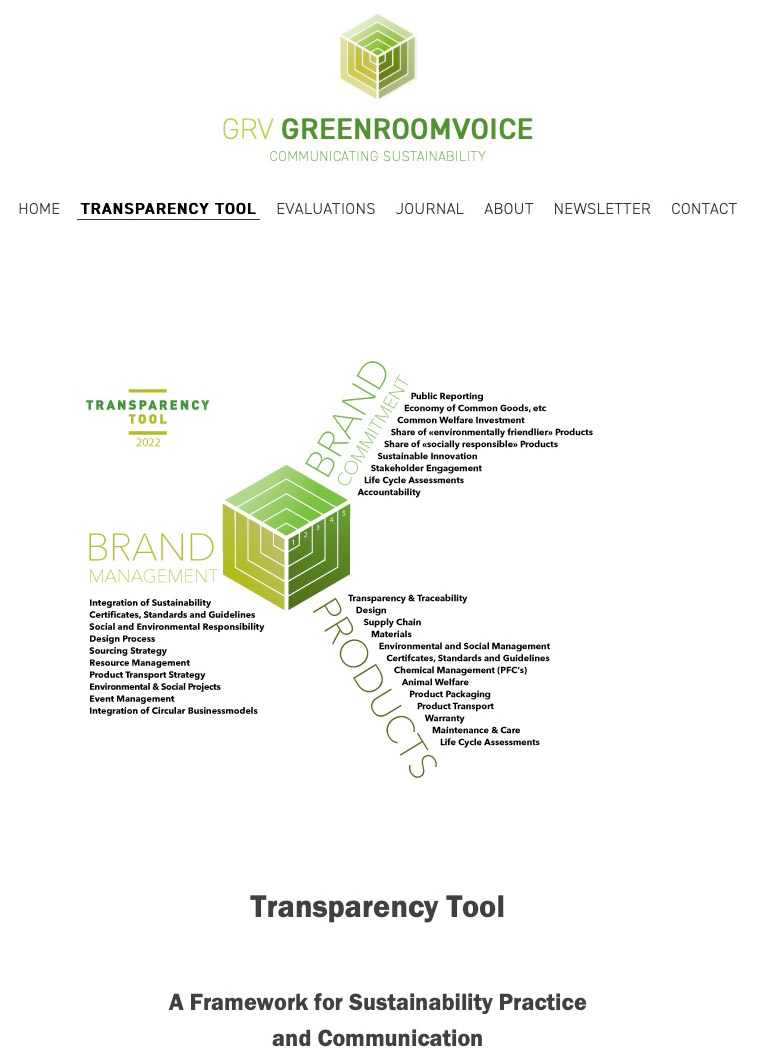 Your focus is no longer solely on the boardsports industry, right?
Cira: It quickly became clear that the outdoor industry has already achieved a lot in the area of sustainability; of course, there are still many construction sites. But the people working on sustainability issues at outdoor brands are mostly professionals. So it's a rich universe of good practice and proactive behavior.
Anna: Yes, across the outdoor industry, there are more and more brands that are even clearly addressing issues and trying to counter them with thoughtful concepts. We can present and communicate such positive examples very well on our online platform, but also at the Sustainability Hub booth. Restricting ourselves solely to manufacturing processes in boardsports would be far too specific.