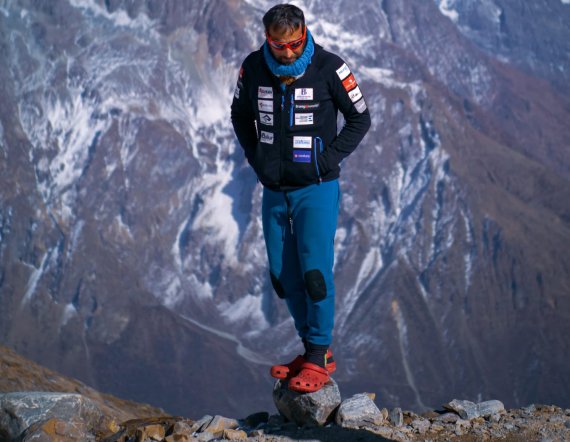 The Manaslu expedition of Alex Txikon and the Italian Simone Moro is undoubtedly one of the absolute mountaineering highlights of the Corona winter 2020/2021. The duo has already climbed Nanga Parbat together in winter in 2016. Winter ascents of the eight-thousanders in the Himalayas are considered one of the last great adventures in extreme mountaineering due to the often complicated weather conditions and huge masses of snow.
Alex Txikon combines the ascent attempt of the 8163 meter high Manaslu with sustainable initiatives for the environment and the population in Nepal. For example, solar panels used during the expedition will be donated to schools. In an interview with ISPO.com, the 39-year-old explains why this is extremely important to him.
ISPO.com: If you look back over the last decades - before your Nanga Parbat first winter summit - what are your personal highlights and how did  all these expeditions contribute to your knowledge about winter mountaineering?
Alex Txikon: We are where we are because others led the way. I have always said that it is essential to learn from the past and from all the people who tried to climb these mountains before us. Thanks to them we know which routes are more or less easy, and what we can find along the way. Their testimony, the great legacy they left us, also allows us to study how climate change affects these environments. I myself in the last 10 years have seen very evident changes. And many not for the good...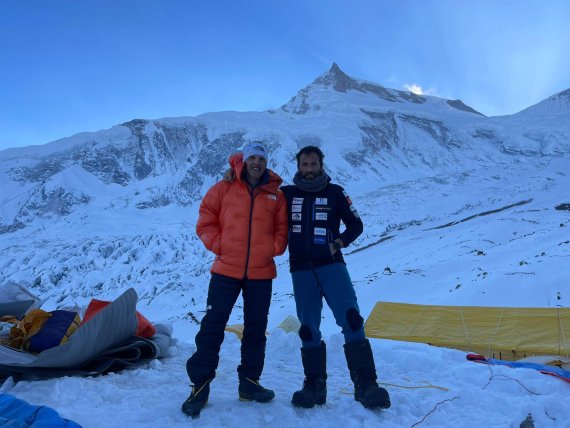 All your recent expeditions were characterized by humanitarian and solidarity values as well as a firm commitment to sustainability and the use of renewable energies. What of this could you also bring to the Manaslu expedition?
For years we have been trying to contribute our bit. In this expedition, too. We have transported more than 200kg of humanitarian material thanks to the SOS Himalaya Foundation. In addition, with the filtering of the water we have eliminated the consumption of bottled water, and through the use of solar installations we are 100% autonomous in our electrical needs and we avoid the use of gasoline generators in the base camp. It should be a mandatory practice for any expedition to the Himalayas.
We don't get the idea of ​​the footprint we leave every time we come. The people who accompany me know my level of commitment to this issue and they know that all the waste we generate will go back to us when we start our way back. Moreover, hence the name of the expedition, Manaslu EKI, in reference to the EKI Foundation, which carries out spectacular work by bringing the necessary technology to generate solar energy in countries where it is most needed.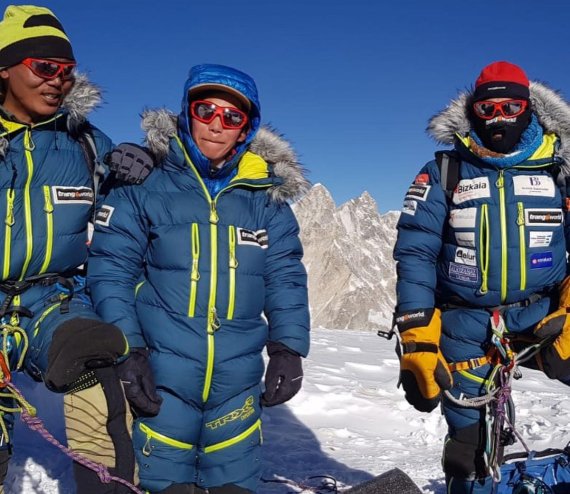 With Nanga Parbat - and hopefully Manaslu - you are making mountaineering history. What are your main goals for the coming winter? Do you want to return to K2 or Mount Everest?
Well, I've never intended to go down in history for what I do. I just climb mountains because it is my passion. There are other human actions that do have merit. I have a special affection for Everest. Nirmal Purja has managed to ascend the mountain without oxygen, but where K2 ends there are still almost 250m vertical to the summit of Everest! Part of the success of a winter expedition is planning, experience, but also weather reports. In any case we have tried three winters without success. Preparing and carrying out winter expeditions requires a lot of effort. We will see what 2021 has in store for us and what projects we can mark.
Trangoworld, a Spanish outdoor equipment manufacturer that was also exhibiting at the ISPO Munich Online supports you...
I really appreciate that today a brand believes in you and supports you for so long in projects of this magnitude. They have a first class product. Thanks to Trangoworld, I face the expeditions with the best equipment, without which it would not be viable to face the weather conditions that we have in winter at 8,000. I hope we can continue to make adventures and share them with the world for many years to come.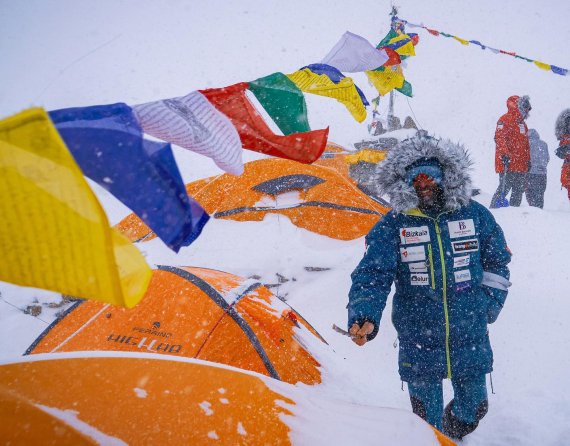 Finally, tell us a little about your mountaineering career, your background and how you started climbing....
Well, since I was little I like the bush. One of my first memories is on Mount Gorbea, near where I grew up; I was about 3 years old ... At 21 I discovered the Himalayas and climbed the Broad Peak. Since then, I have spent almost more time in the Himalayas than at home! In any case, I like being in nature, I love any outdoor activity. I like to travel, to know other cultures, to soak up the way of life of other people, to learn from their way of understanding life. The breadth of vision that traveling and discovering other corners of the planet gives us is very rewarding.