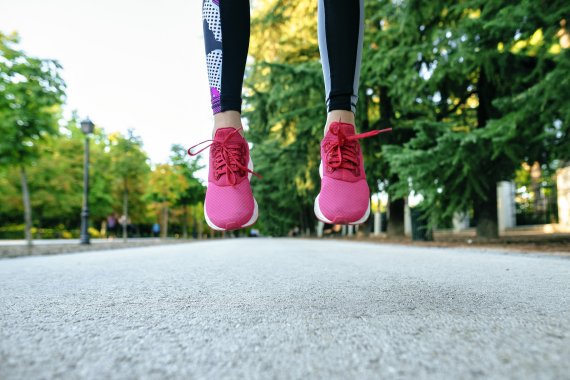 "In all the years I have been in the running shoe industry, I have never heard the word ecology," said Jens Bolms of the young running shoe brand Veja during the Runner's World Running Symposium at ISPO Munich 2020. "Nobody ever asked how the shoes are made, everyone just wanted them to fit well and be fast."
This attitude should change now. Small and large running shoe brands are beginning to understand that runners are increasingly looking for environmentally conscious production, sustainable materials and climate-friendly thinking from the manufacturer when buying their sports equipment.
As an example, Veja's neutral shoe "Condor", according to Bolms, who has already worked for K-Swiss and New Balance, is "made of 62 percent natural and recycled material". The midsole is partly produced from renewable resources such as banana oil, the foam contains 50 percent of natural latex, and rice and sugar cane are also used. Veja is not the only brand that is now trying to become more sustainable in the production of sports shoes. More examples:
Admittedly, the problem with plastic usage is difficult to solve in the running area. After all, shoes can hardly be made without any plastic. EVA and PU, for example, which are in almost every running shoe, cannot be produced without crude oil. Although they are light and cushion well they are not biodegradable.
That's a lot of synthetic material used on German running tracks: Every runner has six pairs of shoes on average, reported Urs Weber at the 7th Runner's World Running Symposium at the ISPO Munich 2020.
Six pairs of shoes, which together have quite a lot of CO2 under their belts, as scientists from the US Massachusetts Institute of Technology (MIT) analysed several years ago. The researchers calculated the CO2 emission for each individual production step of a running shoe. The result was frightening: Between 11.3 and 16.7 kilograms of carbon dioxide are released per pair - which is a lot for a non-electronic product, the scientists said. For comparison: 300 grams of beef cause 3.7 kilograms of CO2, and a flight from Hamburg to Munich generates 310 kilograms of CO2 per person.
More figures from the study:
25 billion pairs of running shoes were sold in 2010 worldwide.
68 percent of the emissions are caused during the production process, and less than 2 percent by transportation.
A shoe consists of around 65 different parts.
The production process requires 360 steps.
360 steps that manufacturers could all rethink and possibly make more sustainable - but runners should be aware of one thing: there is no such thing as fully sustainable running shoes. And there probably won't be in the coming years.
However, the fact that manufacturers are increasingly relying - at least partly - on sustainable materials and using renewable raw materials is nevertheless a positive development. To put it better: A step in the right running direction.