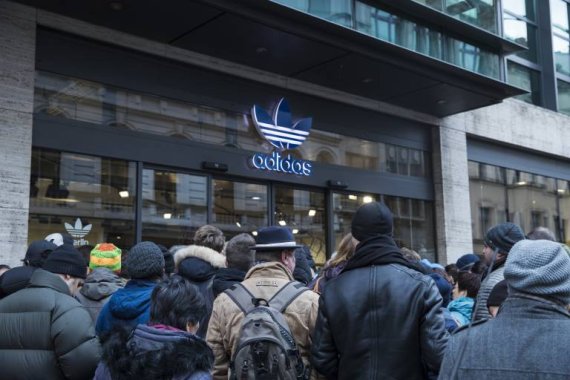 Which sporting goods and swimwear brands are particularly popular with German consumers? In a representative survey, the VuMA Touchpoints 2020 consumer study asked more than 23,000 Germans aged 14 and over about their consumer behaviour in the sports and swimwear sector, among other things.
According to the survey, 22.6 percent of those surveyed have bought Adidas brand sportswear or swimwear in the last twelve months. Nike follows in second place with 18.5 percent. Both brands thus improved their popularity with buyers compared to the previous year.
Third is Puma with 9.9 percent, ahead of Reebok with 7.6 percent. Behind them come Esprit (4.1), Fila (4.0) and the Japanese brand Asics (3.6).
A total of 55.5 percent of those surveyed have bought sportswear, swimwear or sports shoes at least once in the last twelve months.
And the prospects for the near future are good: the global market volume for sportswear is expected to grow steadily to around 207.8 billion US dollars by 2025.