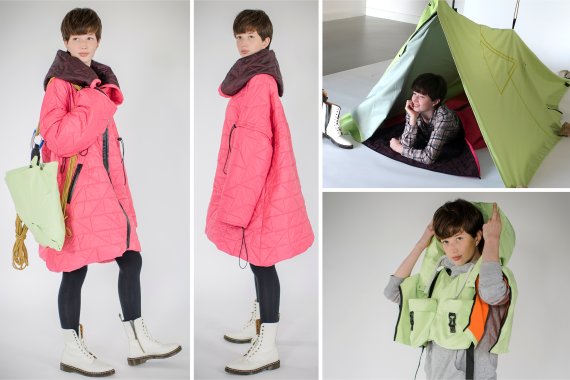 "We hope that the Masterclass will help to develop new perspectives on functional clothing. We aim to rethink function and imagine new scenarios in response to the dramatic changes currently taking place", explains Nora Kühner. The participants are developing products which "function, suit the needs of our time and, with luck, anticipate the needs of the future." Kühner strongly believes that the sports industry can benefit from this.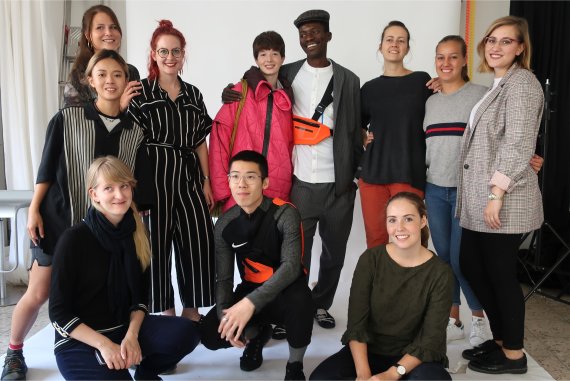 In turn, those participating in the ISPO Academy Masterclass have the chance to gain valuable insights into an industry which "offers a variety of exciting challenges," says the renowned sports fashion designer. She developed the Masterclass concept in 2015 with her design colleague Rolf Günther.
The thematic basis for the Masterclass 2018 was provided with the motto "Sports' New Clothes - modular - versatile - sustainable." Within this framework, however, the participants were completely free to develop their ideas. In spite of this freedom, three key themes quickly came up which proved to be relevant to all students, whether from Austria, Sweden, Finland or Taiwan:
Health: The relationship between the body, exercise, and textiles, as well as the impact of clothing on health and regeneration, are topics that received a lot of attention at the Masterclass workshop. They will also

be focus topics at ISPO Munich 2019

.

Humanized technology: How far are we going when it comes to integrating technology into functional clothing? To what extent does this interfere with the human body? What is the responsibility of designers and manufacturers? Ethical issues surrounding these questions were also explored in the Masterclass.

Transformability: The ability to use things for a variety of different purposes is an important trend for the students and for the sports industry in general, says Kühner. This goes beyond a simple multisport approach. Instead, Kühner claims that young people are increasingly demanding clothes that they can wear from the morning through to the evening, which can adapt to suit many different situations.
Unsurprisingly, the two concepts put into prototypes in the follow-up workshop dealt with one of the top issues: transformability, respectively adaptability.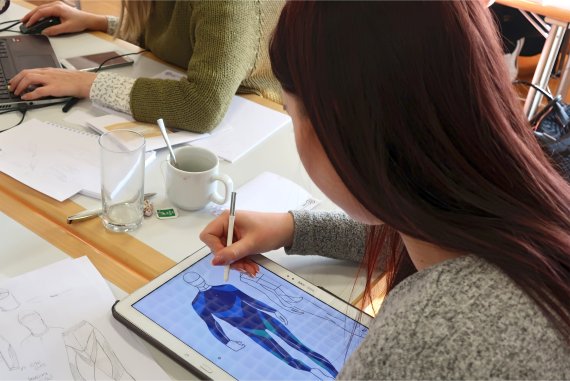 Five students designed a suit with different textile layers that can be worn in different combinations and configurations - it could be worn in the office, as a sports outfit, or at an evening event. "This is rooted in the idea of adaptability," Kühner explains. "Allowing sportswear to adapt to new scenarios."
The thought behind this is not fundamentally new. "Sneakers are the best example," elaborates Kühner. "They can carry me through from trail running to an evening at the opera." Kühner is certain: "This multipurpose way of thinking - the desire to combine sports and style - is something that preoccupies young people." This is something with which the sports industry needs to engage more. "People aren't shopping like they used to, with an outfit for work, another outfit for day-to-day life, and a third one for sports. The boundaries are becoming more blurred." This can already be seen in office dress codes, which are becoming increasingly casual. Kühner believes that the sports industry has the potential to become an "everyday compagnion" - "because sportswear is functional, pragmatic and easy to look after" - and can be "very stylish."
Two participants came to the Masterclass with the idea of a jacket that can turn into a tent. According to the fashion expert, the idea is rooted in a "desire for reduction, even when it comes to equipment and furniture." Adding to this is the need for flexibility, for example the ability to spontaneously decide to spend the night outside or go camping.
The response to these ideas and requirements came in the form of a quilted jacket that can turn into a sleeping bag. The jacket comes with two additional layers that can be used to make a tent.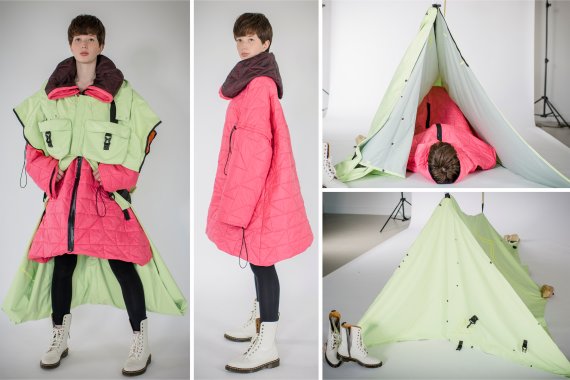 The idea of a transforming jacket had great resonance in the industry. So much so, in fact, that the sustainability label bluesign invited Kühner and two Masterclass participants to their conference in Milan to present their jacket. "The international reception was fantastic," Kühner reports. This experience once again reiterates that, with her Masterclass, she is very much in tune with the zeitgeist. "Transformability was also one the conference's keywords, so it was easy to connect to that."
Transformation has been a fact of life especially for the digital natives for a very long time. "Transformation is everywhere", Kühner elaborates. "It's not just that our work and day-to-day lives have become more digital, but the sports sector will also have to undergo a transformation in order to keep up with the times," she stresses.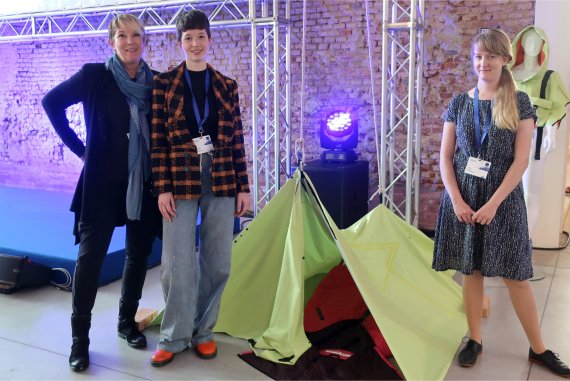 The fourth ISPO Academy Masterclass in February 2019 will take the topic of "Sports' New Clothes" even further. Kühner has already revealed this much. "We are sticking with the guideline of new clothes, new scenarios, rethinking functions - in response to new developments in technology and science."
The topic of health will also play a significant role. Beyond that, Kühner wants "to be surprised by the new participants' ideas and contributions." Since one thing is already certain for Kühner: that their ideas will once again prove to be exciting, challenging and promising.