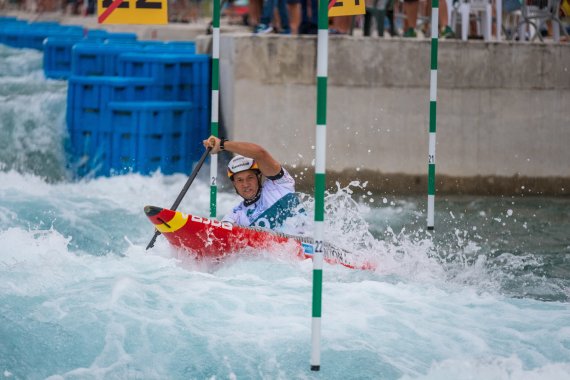 Of course, two-time canoe slalom world champion Franz Anton imagined 2020 differently. He wanted to finally win an Olympic medal in Tokyo. But then came Corona. And instead of countless trips as usual, the 32-year-old was practically only at home with his wife.
He didn't complain about it for long: "I finally got to experience what spring looks like in Leipzig. I've experienced events in the family. For me, 2020 was one of the best years.
It is precisely this positive attitude that Franz Anton associates with the ISPO motto "Sport is stronger": "Sport can overcome borders because it is a universal language. It stands for fairness and hope, and you can transfer that to many other areas in life."
For example, to the current lockdown situation with many restrictions, especially for athletes.
Exercising has also helped Irmgard Bensusan get through the "roller coaster ride of emotions" she has experienced in recent months. "It's good to do sports. Good for your health. Good for the head. Good for soft skills. Good for making friends. Even though you might not be able to train together now, you fight together," says the two-time world champion in para athletics.
The short-distance sprint specialist is also making the best of the current situation and hopes that the Paralympics can take place in late summer: "Everyone is looking forward to Tokyo 2021. There is light at the end of the tunnel."
After three silver medals at the 2016 Paralympics in Rio de Janeiro over 100m, 200m and 400m, the top podium is the goal for Bensusan this time.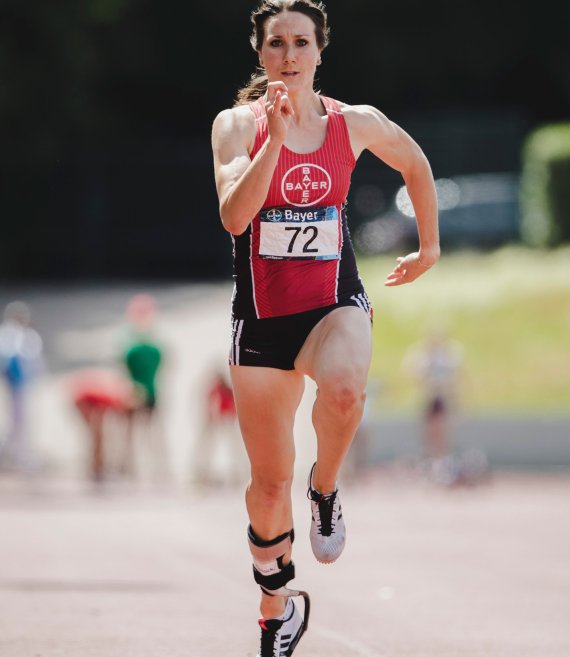 Just like for slalom canoeist Sideris Tasiadis at the Olympics: "Everyone expects me to rock the thing, having already won London 2012 silver."
That's why he's used the 2020 Corona year to refocus his training entirely. "I thought about what I could get out of the year. And decided to improve my technique in detail. There was never time for that otherwise - and it was really fun."
Now Tasiadis, just like his colleague Franz Anton, is in the middle of hard winter training for the European Championships in May, where the Olympic tickets will be awarded. He is not afraid of the stress of qualifying.
Also because he relies on the motto "Sport is stronger": "Through sport we become stronger. The body and soul of each individual become stronger. With this strength, we can better cope with stressful, straining and turbulent times."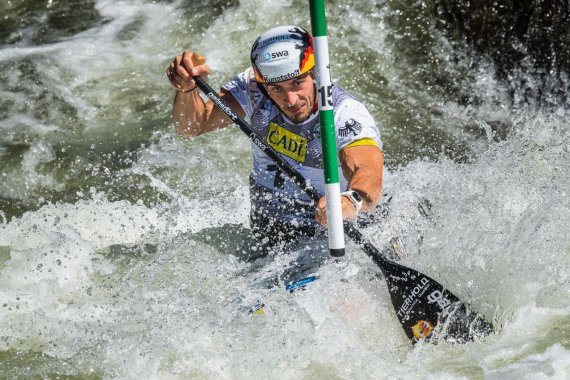 Ski freestyler Emma Weiß used the past year with a similar attitude. "You can forget things you don't like when you're doing sports - including Corona. You strengthen your immune system, clear your head, can do something for yourself and feel yourself," says the exceptional German talent in the aerials discipline.
Instead of summer training in the USA and Belarus, Emma Weiß rehearsed new jumping difficulties almost exclusively on a water jump in Switzerland last summer.
With spectacular success: at the season opener in Ruka, Finland, she sensationally jumped onto the podium in second place at the beginning of December. "2020 was definitely an extremely positive year for me, one of the best so far, even if I miss meeting up with friends, for example," she says.
After the current winter season, she wants to use the coming summer to rehearse two completely new jumps. These should then catapult Emma Weiß to the 2022 Winter Olympics in Beijing.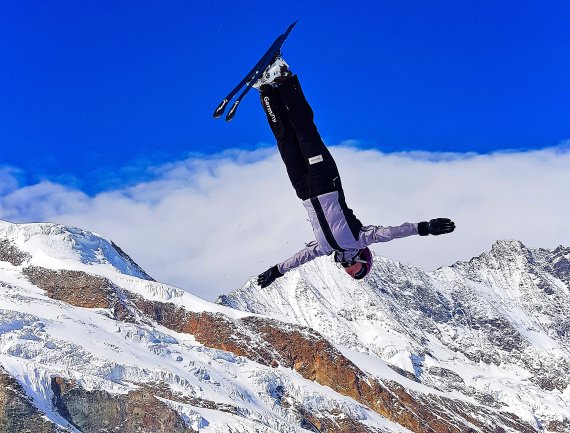 At virtual ISPO fundraising run "Run for Good". the freestyler will probably not be able to take part because of the winter season currently underway, even though protecting the mountains is a real concern for her. Franz Anton wants to give it a try, even though he is traveling to La Reunion for a training camp at the end of January: "I really like to go running. If, then I would jog the 10 km. I already did the 21 km on January 1 this year and 20 km on December 31."
The four top athletes Weiß, Bensusan, Anton and Tasiadis are supported by Stiftung Deutsche Sporthilfe. The funding organization is one of the "Voices of Sports" on the world's largest platform for the sports industry.