On was founded in 2010 by the three Swiss companies Olivier Bernhard, David Allemann and Caspar Coppetti. In addition to its headquarters in Zurich, the running shoe manufacturer has further branches in Portland (Oregon, USA), Yokohama (Japan) and, most recently, in Melbourne (Australia). Around 150 employees worldwide work directly for On, and the trend is rising.

In an interview with ISPO. com, co-founder and ex-Ironman winner Olivier Bernhard explains how On wants to score points on the trail running market.
Olivier Bernhard: Merging Boundaries in Running
ISPO.com: From the manufacturers' point of view: Is trail running still a submarket of the running segment, or a sports of its own?
Olivier Bernhard: In my opinion, the boundaries between running and trail running are fluid. The two areas are getting closer and closer. There are several intermediate forms of running and many runners appreciate both on and off road running anyway. I like this development – it makes running even more varied and fun.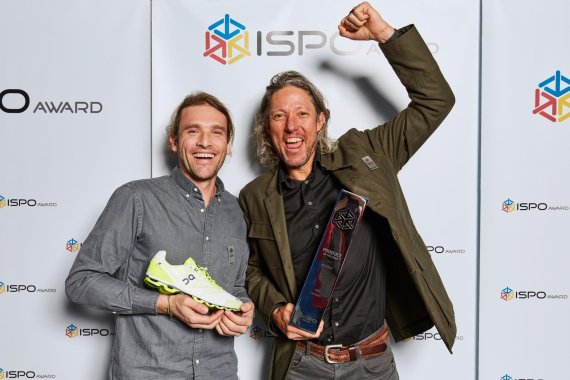 How does the target group for trail running products differ from the general running customer? What does that mean for you as manufacturer?
Very simply, trail runners need a different type of shoe, as they are running in different terrain than road runners. The sole needs to have a stronger grip and traction, but remain light because every gram counts when it comes to running uphill.

On the other hand, support and cushioning are needed to offset the forces of downhill running. If these aspects come together, trail running becomes fun! Therefore On released the Cloudventure family last year: trail running shoes engineered and tested in the Swiss Alps.
Read here: How the trail running community ticks, and what they expect from equipment
On Philosophy: "Let my Shoes do the Talking"
Sustainability is getting more and more important, especially for nature loving trail runners. On the other hand, the industry depends on a growing number of products. How do you deal with this apparent contradiction?
We are producing high quality running shoes and are putting quality over quantity. Every piece of the On collection is crafted with purpose and research.
How important are product tests in trail running compared to other product segments you serve?
As a Swiss Sports Company, we are very passionate about having quality trail running shoes to conquer the mountains. Testing has always been at the forefront and this is no different for the Cloudventure family, our trail running products that were launched in 2016.
At On, the motto has always been "Let my shoes do the talking." We want people to test our shoes because the sensation you feel when you put on an On shoe tells you more about who On is then just flashy words on a website.