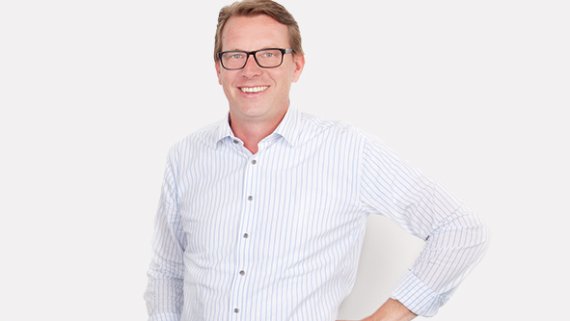 Matthias Schulte, CEO of Tradebyte Software GmbH, is an expert in everything having to do with digital trade and digital marketplaces.
In an interview with ISPO.com, he gives an overview of what retailers need to know about e-commerce and what trends are key for selling online. He's also represented as an expert at the ISPO Digitize Summit .
ISPO.com: Mr. Schulte, what are the most important trends right now for retailers and brands in the fields of e-commerce and digital retail?
Matthias Schulte: Of course, there is a lot that is currently opening up – from AI to voice shopping to machine learning. In my view, however, the trends that are really shaping the retail sector are: omnichannel or the next stage of it, "no-line commerce," which sees the experience of consumers regardless of where they shop or which channels they use.
And the platform trend, of course. The main focus here is on the seamless networking of product ranges, availability throughout the entire supply chain – from the manufacturer to the retailer – and the customer-focused design of product portfolios.
Multi-channel, cross-channel sales, omni-channel, and no-line commerce. Can you briefly define these sales definitions and explain what a modern sales organization looks like nowadays?
I think a detailed distinction would go beyond the scope of this. But you can put the terms in almost chronological order that way, and two market developments can be determined above all: Firstly, the erroneous belief in cannibalization (i.e. that online customers take sales away from offline customers) is decreasing left and right.
That no longer exists with no-line commerce; in the foreground is the consumer who wants to be reached independently of channels or other corporate perspectives. Secondly, the IT complexity and networking of the system and process environments are increasing. The first approaches in e-commerce were "We have a web shop too," and at that time separate islands were created for online IT and its processes.
No-line commerce requires networked system environments, for example to facilitate the return of an online-bought item offline as well, which of course increases both – the attractiveness but also the complexity, unfortunately.
Many small manufacturers and medium-sized companies don't have anywhere close to the resources to digitally position themselves in a short period. What do you believe sports companies should take note of when setting up their e-commerce channels and in digital retail?
First, the good news: The first steps of that kind of digital transformation don't mean deviant investments at one go. As long as you rely on proven, standard technologies and network them intelligently, you can quickly create an effective foundation, for example in terms of the necessary IT infrastructure. It's definitely more difficult to anchor the digital strategy in people's minds and overcome the silo thinking that exists in some cases. And it's going to be even more difficult to get good employees with know-how and experience for these kinds of initiatives.
Looking at the sports retailers' side, they have two central problems: On the one hand, manufacturers sell directly via their own online store to end customers. On the other hand, online portals offer high discounts. How can smaller, stationary sports retailers benefit from the digital possibilities themselves?
"Play" online, in every respect! Today, every retailer can present their product range on large channels, such as Zalando or Amazon, thus generating additional demand. At the same time, there are several other opportunities online to convey your own identity and market effectively on a small budget, such as building up a loyalty program economically and effectively.
In addition, thanks to the "endless shelves" that exist online, customers finally have the opportunity to generate sales or at least participate in them if a product is sold out. All of these are just examples, and they are really lived in their whole range of possibilities pretty rarely.
And what is the optimal, contemporary digital connection between retailer and manufacturer here?
In a perfect world, the retailer manages the customer access and gathers valuable information, which they in turn make accessible to the manufacturer. This allows the manufacturer to better respond to trends or demand periods and provide the retailer – whether physical or digital – with additional offers or greater availability. The retailer receives relevant B2C content from the manufacturer as early as the order process, in order to start digital sales as soon as the items arrive without any loss in time.
Of course, it's also contemporary that all interaction takes place completely electronically – i.e. no longer on paper. From our point of view, digitalization is also fueling the trend of traditional ordering behavior slowly changing. A closer and faster connection between industry and retail enables lower initial order volumes and shorter order cycles. Both primarily serve the reduction of classic risks and the demand-oriented design of product ranges – is therefore a win-win situation along the entire value chain, right up to the consumer.
What does today's customer expect from sporting goods and retailers? And what do digital services that offer customers real added value look like?
The new generation in particular is growing up in a world where everything is automated, platform-driven, and seamless – usually supported by mobile devices or other forms like voice shopping or even dash buttons. If you translate that consistently, it will quickly become clear what the expectation is.
There can't be any more limits between various shopping environments and distribution channels, or deviating interests between industry and retail. No matter online or offline, which end device, or which sales channel: the customer's shopping experience has to be the focus!
How do brands and retailers find out what their key B2C channels are? Are there general recommendations in that area?
It ultimately depends very much on their own structure, the logistical options, the product range, the support from the industry, and their own resources. We have successful sports retailers that are active on two to three channels, and ones that are active on more than 20.
In any case, it's important to look carefully at the channel's business model and to be prepared to manage this new demand option individually. The days when you could switch on data and then automatically generate sales are long gone.
Tradebyte will also be at the ISPO Digitize Summit as a cooperation partner. Why is this event so valuable for the industry?
First of all: We are very happy to be part of the premiere of this Summit. Our experience with our own event, the ECD, was: Get people together and things will change. Because you exchange ideas, you talk to each other. And because you can use it to find paths and solutions in business relationships.
ISPO in itself, as a central hub for all questions and trends n the sporting goods industry, is practically predestined to address the topic of digitalization. The "vanguard" at this year's ISPO Munich has already been very promising.