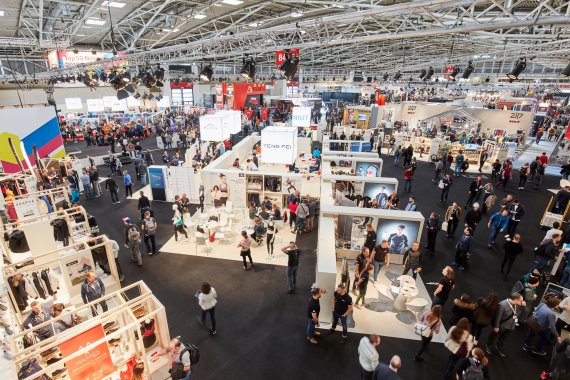 The sporting goods retailers on both continents have very similar needs in terms of scheduling their seasonal business and orders. Brands selling on both continents have very limited scheduling options for their respective market presentations.
As a result, the events that serve the sporting goods market on each continent face the challenge of combining the optimal dates for retail with the required travel for the bi-continental brands.
Based on the original plans, "Outdoor + Snow Show" (27-29 January) in North America and ISPO Munich 2021 would have overlapped over three days of the events.
Some of the companies in the outdoor and winter sports markets have become truly international brands. For some of their staff, tight tradeshow schedules can pose problems. In January 2020, there was already an unavoidable one-day overlap of trade fair dates.
This could not be avoided despite the close exchange between Marisa Nicholson, Senior Vice President and Exhibition Director of Outdoor Retailer, and Tobias Gröber, Head of the Consumer Goods Division of Messe München, which also includes ISPO Munich and OutDoor by ISPO.
In the time of the Corona crisis, ISPO focuses on the needs of its customers and partners and wants to give planning security for all brands using both platforms by rescheduling. The new trade fair date was worked out in close consultation with ISPO exhibitors - primarily from the outdoor and ski industry - and has been coordinated with the responsible persons at Outdoor Retailer in Denver.
"We are very pleased to be able to offer this alternative date. In Messe München's tight event schedule - which has been exacerbated by corona adjustments - postponing a trade show is almost impossible. Nevertheless, good teamwork and intensive coordination made the new date possible," says Jeanette Loos, Global Head of ISPO Group.
Despite the uncertainty regarding major events, the ISPO team is currently working on the realization of ISPO Munich 2021, closely monitoring the current development of the pandemic and regularly reassessing the situation.
Messe München is in constant contact with the health authorities and directly follows the recommendations and guidelines of the World Health Organisation (WHO), the Robert Koch Institute, and the health authorities.