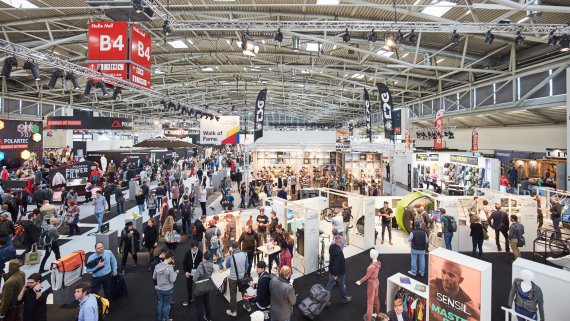 At 10 a. m. Prof. Yannis Pitsiladis will speak at the Wearable Technologies Conference at the ICM Prof. Yannis Pitsiladis on the topic "How Wearables Can Help You Reach This Goal." One thing is clear: Wearables have already made their way into our everyday lives as fitness trackers, for example. According to the forecasts of the experts, however, we are only at the beginning of this development. The WT Conference is the perfect place to look to the future on this topic.
At 2:15 pm, in hall A4 202, Anton Schumann of the Gherzi Textile Organization talks about "Digitizing or dying! The future in the textile world." It is there that the central question is raised: What business models are there and what can digitization offer? Schumann explains the opportunities and risks for the textile industry.
Also in hall A4, area 202, the ISPO Academy Trainee Project will present its results on the subject of "The digital ski boot - fitting shoes in the future." Reto Rindlisbacher, TAILORED FITS AG and Gerd Bittl-Fröhlich, sportsella e. K. will also speak here.
Of course, we at ISPO.com will summarize the highlights of the last four days for you. So you can be sure: Even if you were not there, you didn't miss the most important events, celebrities and news of ISPO Munich 2018!