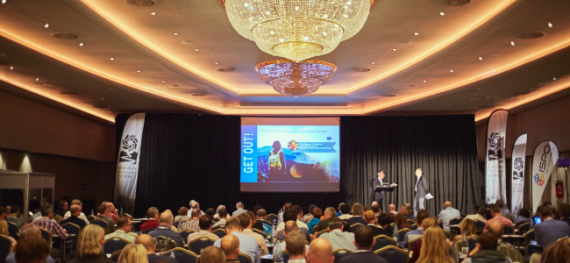 ISPO is the main sponsor of the European Outdoor Summit (EOS) of the European Outdoor Group (EOG) for the sixth year in a row. "The Outdoor Industry - A Progressive Business Sector" is the main theme of the EOS meeting on 19 and 20 September in Malmö, Sweden.
Head of ISPO Group Tobias Gröber, said: "The European Outdoor Summit is a great gathering for the whole outdoor industry. Important stakeholders of the industry are discussing future oriented topics which are relevant for the development of the business. The event creates a great momentum for future growth and we are very proud to be one of the main sponsors since the very beginning of the summit, as outdoor is part of our DNA."
In Malmö, the focus will be on the digital transformation of the outdoor industry. Technologies have accelerated the change of the industry in the last 20 years enormously. The European Outdoor Summit looks into the future of the branch and shows digital possibilities for outdoor companies: From the digital revolution in the supply chain to even more immersive outdoor experiences for end consumers to addressing young target groups through digital media.
More detailed information about the European Outdoor Summit and an opportunity to register will soon be available at www.europeanoutdoorsummit.com.