"The future belongs to the bicycle." Bernhard Lange, Member of the Presidium of the German Bicycle Industry Association, has high hopes for the coming years. Cycling is booming like never before - and not just in Germany, but worldwide. But this leads to the paradoxical situation that the situation in the bicycle trade is currently tighter than it has probably ever been.
There are simply too few bikes on the market. Manufacturers' warehouses are empty, dealers report an almost uncontrollable rush. If you still want to buy a bike this year, you'll have to hurry - and right now you'll need luck as well as probably a lot of patience. Even if the Corona situation should ease in the next few months as a result of the vaccination progress - there is still no sign of recovery on the bicycle market.
Every single part is a sought-after commodity: In the past, if you needed a chain quickly, you went to the dealer around the corner or ordered it online and it was in your mailbox the next day. Today, on the other hand, the Rose website tells you that a Shimano XT chain will be delivered in 23 weeks. "The whole market is plundered," says Rose Bikes' managing director Thorsten Heckrath-Rose, describing the situation. Spare parts and complete wheels are equally affected, he said. Delivery times are significantly longer than usual at the moment. Those who order a bike today are lucky if they get it in the next quarter.
"I can't rule out that we will be completely sold out in June," says Peter Litterst, who runs LinkRadQuadrat in Gengenbach in the Black Forest, one of the largest bike shops in the region and sells bikes both stationary and online. "Demand is so much higher than supply," he reports. "When goods arrive at our shop, they are sold again the same day - and that in all segments and price ranges." Haider Knall, on the other hand, who has Haico, a shop specializing in high-end customized bikes near Tübingen, reports completely different worries: "I often can't sell bikes for weeks because I still have to wait for a single part."
"Corona has triggered a chain of problems," says Wolfgang Renner, head of the Centurion and Merida bike brands in Germany. In a climate of uncertainty, many dealers, especially small ones, cancelled their pre-orders after the first lockdown in March 2020. At that time, bike dealers and repair shops were initially forced to close completely.
Before that, the virus had caused massive disruption to production processes and supply chains in Asia, where almost the entire manufacturing bicycle industry is based. "We're still feeling those effects today," Renner explains. "We have a gigantic backlog - and that's with a massive increase in demand."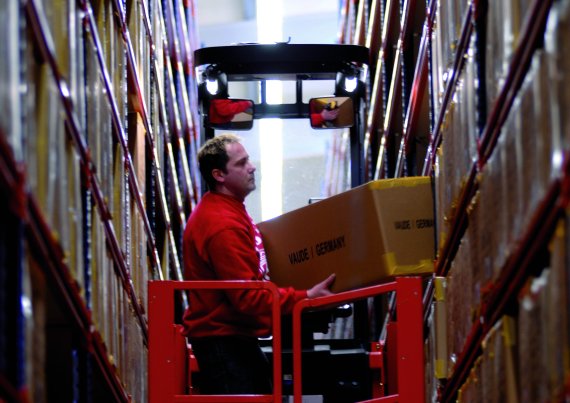 Robert Margevicius, Executive Vice President of Specialized, therefore demands that component manufacturers invest in expanding their capacities "as quickly as possible" - especially since he does not believe that the current tense situation will change quickly. Thorsten Heckrath-Rose also wants to "reduce dependence on Asian supply chains". To achieve this, he says, it is necessary for the major manufacturers in Europe to think together about alternatives - also in terms of sustainability: "This is the only way to get into a better situation in the long term," says Heckrath-Rose.
Because the future belongs to the bicycle, both seem to be urgently needed - which, however, does not help to solve the acute problems. All experts agree that bicycles and spare parts will still be in short supply in 2022 and that the market situation will not ease significantly until the 2023 season at the earliest. The good news is: Bikes are still in the shops - even if not in every configuration and in every size.
So anyone who is desperate to buy a bike at the moment should grab it as soon as a suitable opportunity arises. "All those who hesitate or speculate on discounts will lose out," predicts Peter Litterst of LinkRadQuadrat. On the other hand, those who want to continue riding their old bike for another year need more foresight than spontaneity. Bernhard Lange, who is also managing partner of the German Shimano importer, recommends: "Having a chain, a pair of tires and new brake pads ready at home is never a mistake, regardless of the current situation."