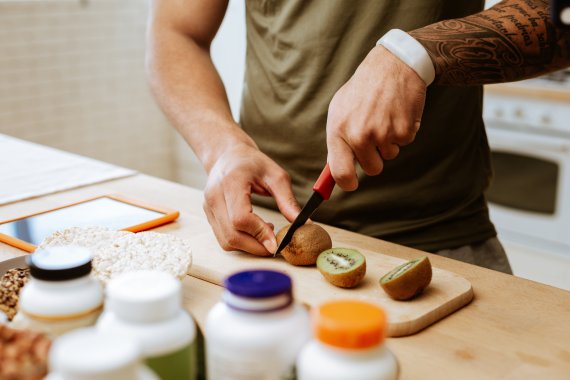 Have you ever started to write a food diary to help you get in shape? Did it get boring or too time-consuming, and after some days you just gave up with it?
It might have also been too difficult to manually add or estimate your food intake. The solution could already be here. We went through some innovative alternatives for the traditional diary, and picked the best ones to present for you.
HEALBE's GoBe 2 claims to be the only complete smart-life band. It uses the unique FLOW™ technology to track your calorie intake, body hydration, sleep and stress level as well as the heart rate, steps, and distance, and all this without having to manually put in data. The FLOW™ technology is running an advanced algorithm that is able to calculate the calorie intake automatically and give a complete overview of the nutrition.
When a human eats or drinks something, the consumed food goes through a natural digestion process, and when it reaches the intestines, the enzymes break down the food. How long the digestion process takes, depends on your metabolism and what you eat. When human metabolism works and glucose concentration rises, the cells absorb it and release water, and with a bioimpedance sensor that sends frequency signals determining the movement of this liquid, GoBe 2 can track calories through the skin. Altogether this process can take up to 6 hours to be completed. Nonetheless, an interesting addition to nutrition wearables!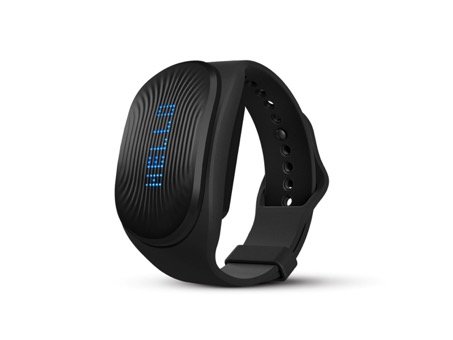 STYR Labs is an innovation company founded in 2014 in Scottsdale, Arizona. Their core idea for starting the company was that motion and nutrition are directly related to an individual's health. They have created a process that converts fitness data into nutritional advice by leveraging the Styr mobile app that includes a database of 250,000 research articles, food logging technologies and gamification, as well as IoT devices to create customized vitamins, proteins, electrolytes and meal replacement options.
In devices, Styr offers the classic fitness tracker for basic activity measuring. Furthermore, among their smart devices is a connected bottle that tracks your hydration throughout the day. Finally, a smart scale tracks weight, body mass index, bone density, visceral fat and water content in your body. The app syncs with all of the connected devices to track activity, hydration and body composition.
Styr is also tackling the effort of food logging process. With the app, users can benefit from the smart voice-activated food logging. They simply need to tell the phone what they just ate, and the app will do the rest. Additionally, the same function works also for hydration and exercise logging.
Lastly, a group of scientists from Tufts University's project SilkLab have been working on tiny tooth-mounted sensors that monitor diet and health in real-time. The sensor communicates wirelessly with a mobile device and transmits information about glucose, alcohol and salt intake.
It is yet to be seen how this type of technologies evolve and if they are going to be made for wider audience. However, there are many possibilities for this smart device, for instance with diabetics who need to control their sugar intake. People with high blood-pressure could also find it useful to monitor how much salt they are consuming.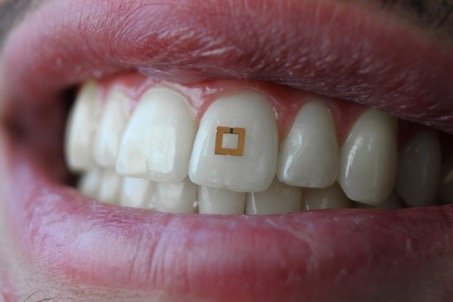 If you are interested in more, visit the ISPO Digitize Summit 2019 from the 3rd to the 4th of July in Munich. The sports business conference will show the potentials of digitalization for the second time.
Renowned keynote speakers will, for example, give talks on the newest digital innovations, how to work with influencers or why we need to bring back human interaction to the digital world. Furthermore there will be practical workshops and expert discussions. 
The ISPO Digitize Summit offers visitors and sports businesses the chance to benefit from new digital business opportunities and provides them with specific advice.
Ramona Socher is Project Lead at WT | Wearable Technologies, a leading innovation and business development platform for wearables, and updating ISPO.com readers about latest trends on digitalization, wearable tech and IoT in sports, fitness and well-being. More information about WT at www.wearable-technologies.com