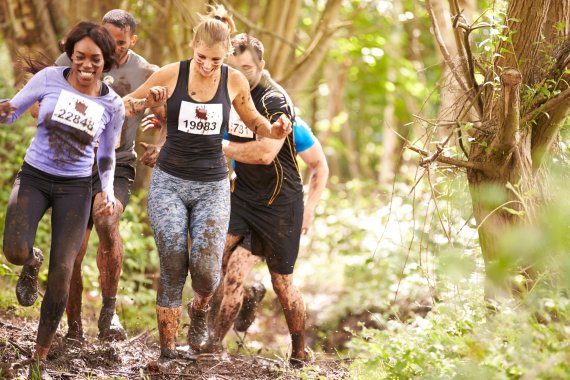 Home workout instead of gym, jogging alone instead of playing club sports: The Corona Lockdown is changing people's sports behavior. Renowned sports psychologist Kai Engbert believes that some of the changes will continue even after the pandemic is over.
"The trend away from organised sport in clubs, for example, towards individually organised sport will increase. And sport as a central leisure activity will no longer have the importance it did before," says the graduate psychologist. The former competitive athlete did his doctorate at the Max Planck Institute for Human Cognitive and Brain Sciences and provided sports psychology support to top German athletes at several Olympic Games.
This reorientation can be observed particularly strongly in children and young people. "Especially in this age group, a lot of development happens in a short time," explains Engbert, who founded Sportpsychologie München with colleagues."If you haven't played football with your mates in the club for a year, other interests develop."
Video games and eSports, for example. With the change in leisure behavior, the structure of the communities in which people move is also fundamentally changing.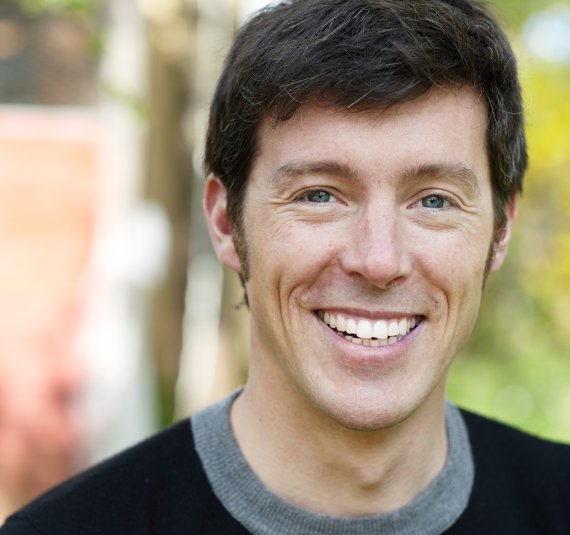 "In general, communities, social togetherness, are very important for people. Whether it's sports or playing music together. When that largely disappears, as it is at the moment, it makes a huge hole in people's everyday lives," says Engbert.
Thanks to their "regularity and commitment," classic sports communities such as clubs offer a greater incentive to exercise than, for example, individual practice in fitness studios: "That's why many people get up off the couch. Also because the exchange in the so-called third half is important to them. Especially in popular sports, this social motivation is very important."
The lockdown in organised sport will therefore have a huge impact - both on physical and mental health, he said. "The psychosocial and vegetative consequences are huge. Sport is one of the most important stress valves. If sport cannot take place, the stress is not relieved. This leads to more aggression in families, for example." said renowned sports and prevention expert Ingo Froböse in an interview with ISPO.com. He predicts that with the sports lockdown, "the sick of the future" are being produced.
Kai Engbert also sees problems for the future of competitive sports. "The base will become much thinner because fewer young people are doing sport. So fewer young people will also arrive in competitive sport. You will feel that way in five, six years," the sports psychologist believes.
These are the most important sports communities:
Sports clubs are the backbone of organised sport. According to Statista, 24.27 million people were members of sports clubs in 2020 in Germany alone. According to the German Olympic Sports Confederation (DOSB), 80 percent of boys between the ages of 7 and 14 were members last year. However, Corona and the long lockdown are threatening a rapid decline in membership. Experts reckon that the clubs could lose up to ten percent of their members on average.
This is particularly worrying because, in addition to their role in promoting health, broad-based sports clubs also fulfil important social functions. They are an important incentive to do sport regularly - also because people meet friends there.
Whether Peloton, Strava, Freeletics or Runtastic - online sports apps are the big winners of the Corona pandemic. Millions of people are exercising at home alone with artificial intelligence (AI)-driven trainers and can compete, sometimes virtually, with people from all over the world. That's a big advantage of these offerings.
"Artificial intelligence has already started to dominate the fitness sector. People are being given the electronic resources to achieve their fitness goals without the need for direct human-to-human communication," says John Persico, founder and director of the Sports Tech World Series (STWS).
Part two of the answer involves a social problem: Unlike working out in clubs or gyms, online workouts don't require social contact. Ralph Scholz, as president of the German Fitness and Health Industry Association (DIFG) for Fitness, emphasizes that "you only reach the broad masses to a limited extent" with this. 85 percent of the German population rarely or never do sports. To reach this important target group, you need individually tailored offers in reality.
More and more people are becoming interested in communities that combine less commitment with the benefits of clubs. Alpine Clubs like the German Alpine Club (DAV) is a case in point. In 2019 alone, DAV membership rose by 4.78 percent to 1.35 million. The driving force is the growing longing of the (often urban) population for nature and outdoor experiences.
Alpine Clubs like the DAV, the Norwegian DNT with its more than 260,000 members or the British Alpine Club provide opportunities to train together in certain sections, just like in a classic sports club. But there's also the chance to join loose communities of families and friends, for example, to hike together using only the Alpine Club`s huts.
The trend away from organized to more individual sports activities is also evident in open sports communities. More and more people who are not organized in clubs meet regularly at the skate park, for example, or go ski touring or climbing together.
Before Corona began, this trend was also spurred on by sports retailers, for example, who regularly gathered their customers for a running or cycling meet-up via social media. The trend towards individualization and less commitment has accelerated through Corona.