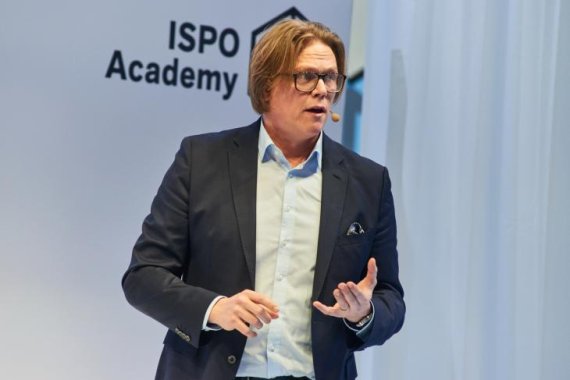 Magnus Edholm is Head of Marketing Digital Enterprise at Siemens. He says that for sportswear manufacturers to continue to be successful during the digital age "companies not only need to be quick and provide high-quality labor, they must also be able to deliver personalized products flexibly." Digital transformation has greatly increased the pressure on manufacturers. In addition, the Internet has made almost complete transparency regarding quality, cost and technical specifications necessary.
One of Siemen's answers to these requirements is the "Digital Twin". Edholm: "Development is now taking place in the virtual world, with construction solutions, production planning, simulations, etc."
A digital twin, he says, can enormously accelerate the development times. For simulations, for example, products can be bent, different temperatures can be simulated and their life expectancy can be calculated. "All physical kinds of simulation can also be carried out virtually," says the Head of Marketing Digital Enterprise.
Expensive prototypes are no longer necessary. Adidas is applying this technology in the Speedfactory. The entire production process is simulated in a digital likeness from Speedfactory.
Callaway uses the "Digital Twin" for developing golf clubs. "Then we have Black Diamond, for example," says Edholm: "The equipment has to be light, look good – but, most importantly, be safe." That can be tested very well virtually. Siemens uses the "Digital Twin" to simulate different materials and board shapes for the surfing company FireWire.
The "Digital Twin" is also being used for product development and optimization Data from the simulation and production are tracked and, for some products, Siemens also receives data from users. "That helps us with production and, at the end of the day, to optimize the product itself," explains the digital expert from Siemens.
Just the transition to a fully digital product development requires time and brain work." Companies should first recognize how the product has been developed until now. The digital developmental process will look a bit different.
Edholm predicts that development time will be greatly reduced "since iterations and tests can be done very quickly." In addition, no material and no energy is consumed. Edholm believes there are virtually no limits when it comes to applying this to sports: "Essentially anything that has to do with product design can be simulated."