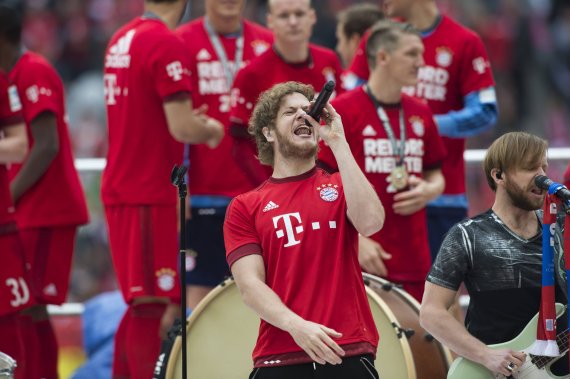 It's regarded as one of the trendy professions par excellence: The job of the sports event manager. Organizing major sporting events, turning sports brand product presentations into an experience that brings stars and fans together – there are an incredible number of occasions where glamour and adrenaline come together. And that with a multitude of employers from clubs and associations, to agencies, to the major sporting goods manufacturers.
A great many young applicants are competing for jobs in this exciting field. Andy Gugenheimer, boss at sportyjob.com and ISPO JOB MARKET cooperation partner, knows what's important when it comes the employers here, and how the candidates can get into a promising position. Here are his tips:
The event industry is a stressful one, and demands a lot of precision. Nevertheless, brilliant ideas are the foundation on which every event is built. For that reason, creative minds with completely new ideas who like to approach tasks in a completely different way are welcome in this job. Whether as a junior project manager of an agency, responsible for a small part of the event, but who surprises customers and guests in a positive way.
Or as an event manager in the company who gives their service providers creative guidelines. "Anyone who can reference an especially creative project that they designed – be it a cross-country race on the banks of the Rhine or a product presentation in a submarine – can be sure of an invitation to an interview," the expert Gugenheimer knows.
It's a fact that something is almost always going to go wrong in the preparation and execution of a larger event. Whether hail at an open-air champions party or a bout of the flu among catering personnel. The event manager has to be a role model for employees and service providers, showing that any situation can be overcome and no one should lose their nerve.
Andy Gugenheimer: "Like a pilot just before an emergency landing or a captain after an iceberg collision – an event manager in the sports business has to be able to react as calmly in an extreme situation, and therefore possess nerves of steel. No need to apply if you don't meet this requirement, because the job is no fun without it!"
According to the dictionary, a pedant is a person who does things in an exaggeratedly accurate way, and with seemingly petty precision. Instead of pedant, you could also say 'event manager.' Event managers have to plan the event absolutely precisely and down to the last detail (see "Something always goes wrong"). A single missing power outlet can endanger the supply of ice cream or loudspeaker music; a forgotten emergency exit can even endanger the entire event. And so on.
A lot has to do with a lot of things. Everything has to be thought of, including a powder compact for the sponsored athlete when he appears in front of cameras with beads of sweat on his forehead. "It isn't wrong to point out your own structured way of working and sense of perfection in your application letter, preferably with examples of successful events that you've already planned in detail," application specialist Gugenheimer reveals.
Perfect planning is one basic requirement for a successful event. Hard-core calculation is the other. This is also the task of the event manager: calculating all the effort down to the smallest detail so the specified budget is adhered to. And not forgetting a single position – whether GEMA fees for music or the restoration of a trampled lawn by the groundskeeping staff. "People with a business management background – whether through a degree program or commercial apprenticeship – can score points in their application and have the best chances of promotion as overall managers for events," Andy Gugenheimer explains.
Events are highly emotional, especially in the sports sector. Whether it's presenting lifestyle sports products, organizing a company marathon, or celebrating a championship: These kinds of events need to meet people's hearts, convey an attitude to life, create a lasting impression in their memories.
That's why event managers should create emotions through surprising moments. But they also have to be able to captivate employees and service providers, so the event isn't just a cool one, but is also presented with heart and soul. And the perfect event specialist also has to be able to convince the management of their club, company, or client of their ideas – in other words, to present and 'sell' concepts with passion.
These five basic requirements alone require a range of personal qualities and qualifications that few applicants have. Everyone can learn general technical requirements, of course – by the way, there is no 'classic path' for event management like, for example, for a car mechanic or doctor. There's training to become an event businessman, and some universities offer special courses of study. Marketing or tourism specialists, for example, can also switch from their related field to the event sector.
But the 'soft skills' are usually crucial, since in the sports sector especially, no employer is going to hire a passionless and uninspired applicant. Therefore, everyone should carefully consider whether the personal requirements suit him or her. If they do: The dream job is really like a dream, because it is incredibly versatile, varied, and always in contact with interesting people – even the big sports stars!