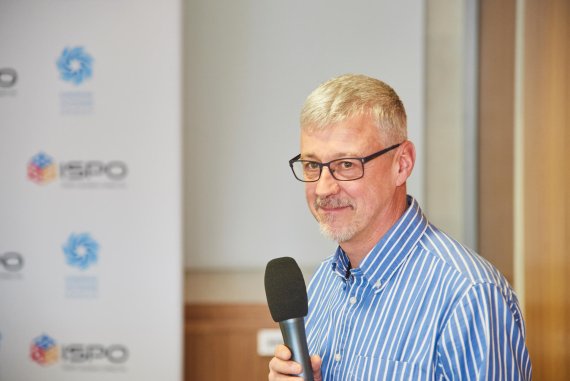 "We have agreed that Mark will renew for another year. He will remain our General Secretary until summer 2019. And that's a good thing", said John Jansen in Friedrichshafen. The position of General Secretary had already been advertised by the European Outdoor Group in public job advertisements a few months ago. This is not a contradiction - because the successor has been found, but is not yet available.
A year ago, at the OutDoor 2017, Mark Held had prepared his gradual withdrawal from the EOG with a statement.  The Englishman was one of the founders of the association of the largest European outdoor companies in 2003 and has been working full-time for the EOG since 2005. "We will make the transition in an appropriate and controlled manner", Held said at the time. And: "There is no panic, no rush, and we will take our time to make sure we find an excellent candidate to take over as General Secretary."
This was apparently found, as Mark Held confirmed to ISPO.com at the press conference. "There is someone in the industry who is still under contract", Held said. "I have always said that my intention is to stay as long as necessary to ensure a stable transition."
EOG President John Jansen also confirmed: "We have conducted many interviews with very good candidates and have now set things in motion. "There's no rush, stability is the most important thing."