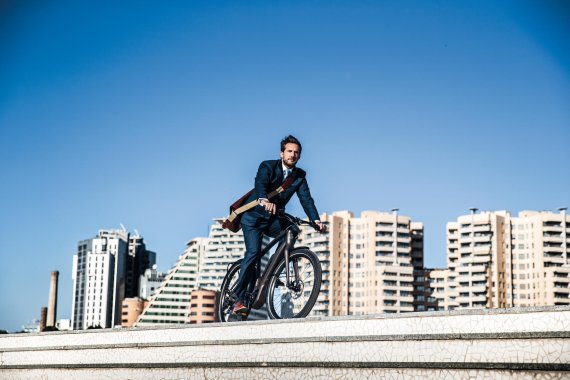 Is it the infrastructure, the anti-theft mechanisms, the networking or the weight of e-bikes? Which factors are still putting a brake on the growing e-bike market? We asked these questions to the following seven retailers, gear system manufacturers and pedelec brands.
Absoluts – Bikes and More: Bernd Welponer, Managing Director
Internetstores: Markus Winter, CEO
TQ: Reiner Gerstner, Chief Marketing Officer TQ Group
Bosch E-Bike Systems: Tamara Winograd, Head of Marketing and Communication
Diamant: Anja Schmidt-Amelung, Brand Manager
Riese & Müller: Sandra Wolf, Managing Director
Rocky Mountain: Stefan Goetz, Product Manager


E-bike retailers: weight and infrastructure
Bernd Welponer runs the bike shop "Absoluts – Bikes and More" with his wife Nicole and ten employees in Prien am Chiemsee. The business also includes the company's online shop . In addition, the two have their own bike rental. The focus is on e-bikes.

"For many customers, the weight of the e-bike is currently still too heavy," says Welponer. "Particularly for women, getting the bike out of the cellar, for example, is often difficult because of its weight, and the noise of the motors is often bothersome too. I think this is where the biggest potential for improvement lies."
The Internetstores Holding is Europe's leading specialized shipper for cycling and outdoor products. The group operates numerous online shops in 16 countries throughout Europe. The online shops include fahrrad.de, Brügelmann and Bikester. Internetstores Holding GmbH generated sales of around 170 million euros in 2016. Markus Winter is CEO and spokesman.
"In an urban context, what's slowing down adoption is clearly the infrastructure for cyclists, which is still severely neglected. In the area of sports bikes, the technological development is still very much in the early stages.
Drive systems and energy sources have now been successfully integrated. The next step is all about better usability and networking, and then later comes weight reduction and higher range efficiency." 

Regarding the subject of infrastructure, e-bikers need better roads, in Winter's opinion, and roads that are laid out in better ways. Furthermore, these must be better coordinated with regards to various road users in order to minimize conflicts, says the Internetstores CEO.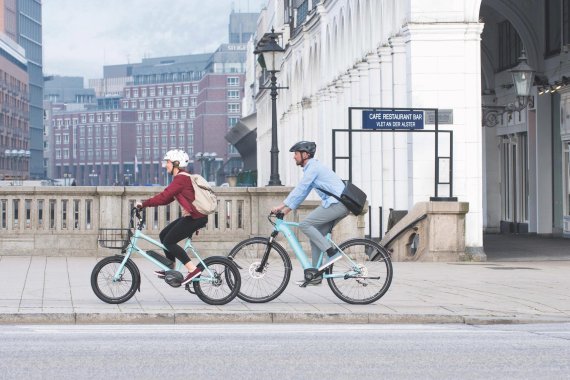 Gear systems manufacturers: bicycle paths and anti-theft mechanisms
Reiner Gerstner is Chief Marketing Officer of the TQ Group. He previously served as CEO of the Oberalp Group (Salewa, Dynafit, et al.) and in other roles. He considers e-biking to be "the next big thing." TQ Systems offers electric drive systems for e-bikes in the premium price range.
"I see two central starting points. First are the capacities. On one hand, the urban network of bike paths has to be continually improved. Routes designed for higher average speeds (bike highways) would be desirable. 
The capacities of the power supply are already high enough, because the energy is being used more efficiently all the time. Furthermore, the installation space is getting smaller and smaller, which encourages integration of the battery in the frame design. 
The second issue has to do with the legal frameworks. They have to be more strongly oriented to the user's reality. That means, for example, that a powerful motor is also helpful in off-road use. It's up to interest groups and policymakers to create optimal and standardized frameworks that are oriented to the user.
Reutlingen-based Bosch E-Bike Systems was formed in 2009 as a start-up within the Bosch Group. Since then, it has grown into the global market leader in the premium segment. More than 70 leading bicycle brands use Bosch components. Tamara Winograd is Head of Marketing and Communication at Bosch E-Bike Systems.
"For e-bike users, the most important thing is a perfect synergy between practical use, performance, design and safety. But in addition to fully-developed technology, safe mobility also requires suitable infrastructure and responsible behavior on the part of individuals.
With electric support, e-bikers ride much more often, longer and, according to ZIV (Two-Wheeler Industry Association), on average around two km/h faster than with a conventional bicycle. Suitable frameworks must be created for this.

For the pedelec, this means: wide and continuous bicycle paths, sufficient charging stations and theft-proof storage facilities. 
The most important racing bike innovations for 2018 >>>
Pedelec manufacturers: better roads and anti-theft security
Anja Schmidt-Amelung is Brand Manager at Diamant, the oldest German bicycle company. The first bike to bear the name "Diamant" rolled off the production line back in 1895. Today, the product range focuses on e-bikes, city bikes and retro bikes. The brand now belongs to Trek.
"From a technical viewpoint, the performance of the motor day-to-day is certainly no longer a barrier. If there is one, it is the battery. We offer various battery capacities, for example. Depending on the price, there are batteries with 300, 400 or 500 watt-hours. 
Of course that's dependent on usage. Without mountains and going ten to twelve kilometers daily to work, the 300 Wh battery will last the whole week." 
"The most important issue in my view is rather the subject of theft. In cities, lots of bikes are stolen. Nowadays we have a lot of bicycle insurers, or the insurance comes as part of the household insurance. But we have already had feedback from some customers saying that the insurance will not pay after the bike has been stolen for the second or third time.
We have to start by addressing that. We're doing that, first of all, with the frame lock. From 2019 on, we want to offer a frame lock with all bikes. Secondly, you can put GPS sensors in the bicycles. In my view, that should become the standard with every one of our e-bike frames. That way, the owners always know where their bikes are and that deters thieves. When that will actually happen, I can't yet say. We're working very hard on developments in that direction." 
Sandra Wolf is managing director at Riese & Müller, German manufacturer of e-bikes, e-cargo bikes and folding bikes. Founded in 1993 by Markus Riese and Heiko Müller, the company today employs over 250 people in Weiterstadt near Darmstadt. Sandra Wolf joined the co-founders as a third managing director in 2013. She is responsible for the business and branding strategy.
"The current barriers are the infrastructure, a lack of fast lanes for (e-)bikes or special e-bike paths, for example; secure parking and storage possibilities; and, to some extent, the battery capacity is still a hindrance.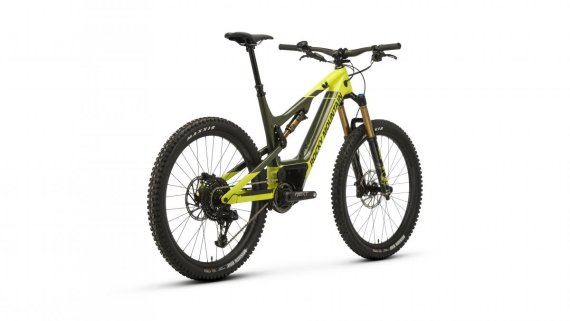 E-MTB manufacturer: well-balanced drive system
Rocky Mountain is a MTB brand from Canada. Stefan Goetz from Bike Action is product manager in the distribution team at Rocky Mountain and has worked in the MTB field since 1987.
"So long as the E-MTB is valued like a MTB, the barriers for our target group, in the discussions that always come up with regard to the mountain bike, are manageable. 
"In my opinion, talking about the 'performance' of E-MTB pedelecs is for the most part outrageous, if people are 'mouthing off' about torque values and similar things, or they're engaged in 'marketing'.

Practically all systems have sufficient performance in terms of 'power parameters', but they don't necessarily have well-balanced control systems. And very few have a chassis or geometry fit for a MTB."