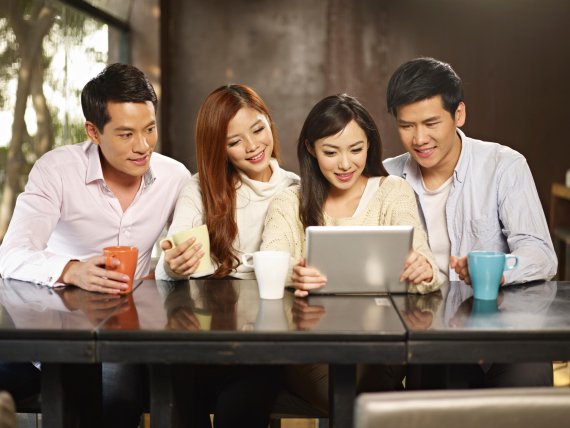 Health & Happiness

As Chinese consumers earn more money and their disposable income increases, two factors interlink within society: health and happiness. As one consumer said: "we are richer than before and we want to be healthier." Good news for the sports and outdoors industries as consumption grows, but for international brands it isn't necessarily an easy market to enter, but it is feasible.

There are plenty of China domestic brands that are delivering on style, function and fit for the Chinese consumer, and for the international textile sector, selling their ranges directly to these brands is increasing. That's not to say there isn't room for international brands.
Nike, Under Armour and Asics, to name a few, are making headways, especially as there is a kudos in owning international brands, and not just for the sports and outdoor apparel sector. You only have to look at the luxury goods sector and the automotive industry, to realize the appeal of established brands imported from the West.
Retail Facts
It isn't just the primary cities including Beijing and Shanghai, secondary and tertiary cities that are growing throughout the country at a rapid rate have consumers hungry for new brands and this increased interest in health.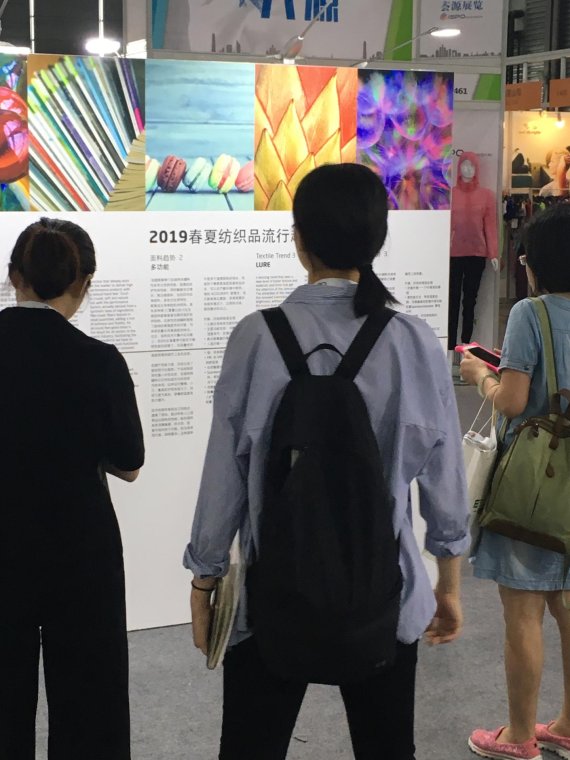 From running to yoga, swimming to hiking, the Chinese consumer is embracing this new lifestyle, freedom and disposable income they have, especially when it is connected to an app on their smart phone.
Bricks vs Clicks
While flagship stores still feature, the main direction for retail is through social media as apps prove to be king on the retail front.  As the China economy has grown, it has done so at a rapid rate, with consumers moving from cash to paying via their smart phones, with debit and credit use almost skipped completely.
One of the leading apps for buying products online is Alibaba's Taobao, where you can find any product. The app also has the ability to pay through Alipay, which was launched in Europe in 2015 to cater to the growing Chinese tourism industry who want to purchase products overseas the way they do at home. Alipay has over 450 million users in China.

WeChat is also essential with today's Chinese consumer, for communicating, sharing and paying for products. From ordering and paying for a taxi, to reserving a table and paying for the meal through to purchasing a piece of fruit or coffee.  WeChat is the equivalent of multiple social media apps we use in the West all combined into one. Owned by Chinese internet giant Tencent, over 600 million consumers in China use it.

Earlier this month Tencent launched its WeChat Pay payment platform in Europe, teaming up with Germany's Wirecard to launch the service. This partnership means retailers in Europe will be able to accepts payments via WeChat, again geared towards the Chinese visiting Europe, who are familiar in paying via this social media wallet.
Support from the Government and from Corporate Investment
The China government has been behind the increase in the sports sector, especially having hosted the Olympics in Beijing in 2008 and preparing to host the 2022 Winter Olympics.  With its latest 13th Five-Year Plan, the General Administration of Sport of China has the goal of creating an industry worth 3,000 billion yuan (387 billion Euros), which could contribute around one per cent of national gross domestic product by 2020, compared to 0.7 per cent in 2015.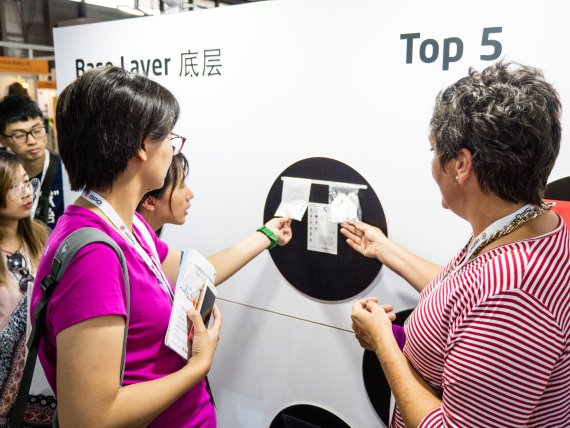 The push in the sports sector from the Chinese Government, who are pursuing a healthier population, thus taking pressure off the health service. Getting a population of over 1.4 billion people moving and healthier has positive advantages. 
Investment for the sports sector isn't just government led, it is now more open to corporate investment, with key major players making a move in this growth area. Alibaba Group is one of the latest, forming Alisports to boost its share of the domestic sports industry. The plan encourages local governments to establish sports industry investment funds,  using private sector and public cash, and also to expand their sporting interests through public-private-partnership financed projects.
Key Performance Factors in Textiles for Summer 2019
Moisture management, cool touch and quick dry qualities for Summer are as popular in China as they are in the West and attendance at the recent ISPO TEXTRENDS forum at ISPO SHANGHAI was high. UV protection is essential throughout, applied through specialty yarns or through compact fabric structures that block out the sun.
This isn't just from a health perspective in protecting the skin from the sun's rays, it is also driven by the consumer. In China, having a tan is not regarded as healthy, on a cultural level the paler you are the more affluent you are. Just walking the streets  of Shanghai during ISPO SHANGHAI umbrellas are up, not to protect from the rain, but for protection against the sun. Cyclists are kitted out in full lightweight, compact woven rip stops in long sleeved outer layers, again preventing any contact from the sun on the skin.
The Bicycle Goes Full for Chinese Consumers
When the People's Republic of China was founded in 1949, the party decided to promote the bicycle as the people's vehicle and started mass production. In China's first five-year-plan it included the growth of the bicycle industry. Today it remains one of the leading manufacturers worldwide in the production of bikes, producing for over 60 per cent of the market globally. But domestically, with the introduction in major cities of public transport including metros and the increased ownership of cars, the bicycle went by the wayside.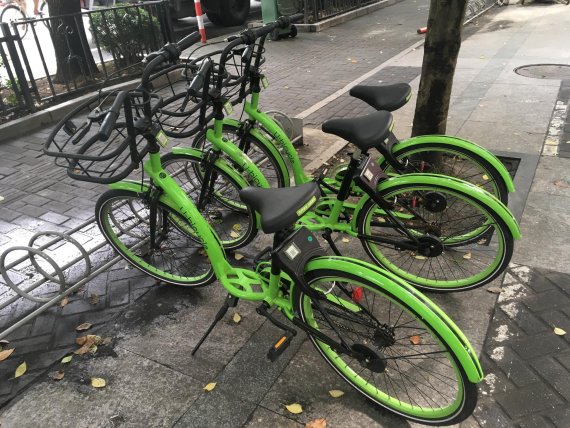 Today in Shanghai, it's an about turn,  as bicycle sharing has been launched and more people are cycling than ever. While many European cities have launched these bike share schemes, you do have to pick up and return to the nearest docking station.
With Shanghai's bike sharing, you don't have to return to a designated docking station you can just leave the bike on the sidewalk anywhere in the city for someone else to come along. Four bike companies are participating in the scheme, all involving an app which you register too.
Find a bike, open the app, scan the QR code on the bike and enter in a pin number and off you go. Since it's launch it has taken off, especially amongst millennials, as you see the brightly colored bicycles shooting around the city. The initiative popular in Shanghai will filter through to other cities. In addition to app unlocking the bike, there is no charge and when you have completed your journey it calculates the carbon emissions you have saved.
A Demand for Performance Fabrics in the Sports and Lifestyle Sectors Fuels Business Potential for Textile Companies
Whilst you can't deny the sports market is growing, the demand for performance in casual and workwear clothes is increasing, especially when you associate it with the bike share schemes. The consumer wants cool touch, odor-control, moisture management, durable water resistant finishes and UV protection as much as for running and exercise as well as for cycling to work in an office.