Despite various local corona lockdowns, China's sports industry is well on the way back to normality. While sales of sports apparel and footwear in the first quarter of 2020 were still down 27.4% on the same period last year (RNB 5.6 billion), the quarter that just ended has already returned to around the 2019 level (RNB 6.4 billion). "The market is recovering very quickly, helped by government aid for retailers and shopping coupons for customers. It is expected that China may be the only country in the world to show growth in 2020," said Lifei Tang at ISPO Re.Start Days.
The director of APAC Sports (NPD Group) presented the latest insider figures and developments in one of the world's most important markets for the industry. And they are quite remarkable and could point the finger at future trends in Europe and the rest of the world. One important development: the boundaries between different categories are becoming increasingly blurred. Besides "athleisure", the latest buzzword in China is "spashion". "Spashion" is the combination of sports and fashion. More and more people want sporting goods that they can also use in their leisure time," says Tang.
Expressed in figures: in the first quarter, 41% of sporting goods were purchased mainly for leisure use. In the same quarter of the previous year this figure was only 34%. In line with this: The cool look of the products and the brand's reputation are becoming increasingly important. On average, customers in China are prepared to pay 25% more if the look of the goods is in line with the trend. Even 33% more is in it if the product comes from a hip brand. The importance of comfort and quality, however, is declining.
"This also has to do with the fact that Generation Z is becoming increasingly important. They are paying more and more," says Lifei Tang. 20.2% of the sports industry's revenues in the first quarter of 2020 were generated by youngsters born in this millennium. This is a very significant increase compared to the same quarter of 2019, when the share was only 13.8%. Moreover, 73.6% of the youngsters born since 2000 stated that they wanted to consume more or at least as much even after Covid-19. The figures are thus significantly higher than in all other age groups.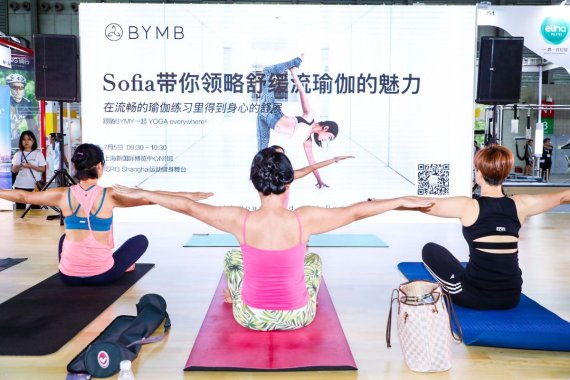 "This is a very important insight for the future viability of brands in China. If you want to maintain and increase your business, you have to win over Generation Z," explains Tang. In recent months, for example, the New Balance brand has been particularly successful in this respect, which rolled out a special advertising campaign for the under-20s. The motto for success is increasingly not "Mobile first" but "Mobile Only". 88% of the online sales made by Generation Z in China were made via smartphone.
"Young people in China do everything with their mobile phones, on average they use them seven hours a day. So the most important question is how to reach them the best way," says Lifei Tang. Suitable tools for this are super apps like WeChat, which combine functions known from Whatsapp, Google, Facebook and Amazon. "People are also crazy about live streaming on platforms like TikTok or Pinduoduo," says Tang. At the "Mid Year Festivals" shopping event, access figures in this area rose by 300%.
Also extremely important for "Generation Z" are well-known influencers or bloggers, known as China Key Opinion Leaders (KOL). The sales genius Li Jiaqi, who is particularly popular with women, once sold 15,000 lipsticks online in 15 minutes. Alibaba founder Jack Ma also tried his luck once: the multimillionaire sold only 10 lipsticks per minute.