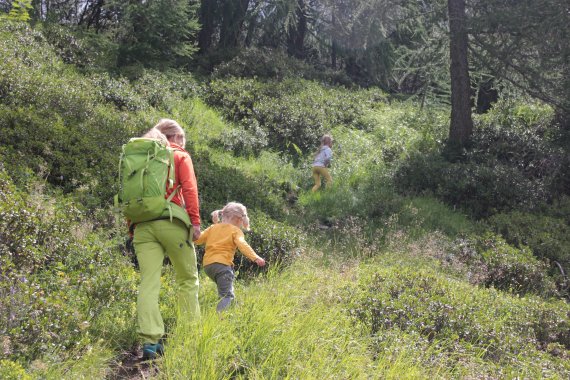 Nature offers children an almost inexhaustible adventure playground. The children train their muscles and movement skills in a completely natural way. They prevent obesity and incorrect posture of the body, for example caused by sitting too long in everyday life. Important aspects, but how else do "outdoor children" benefit from nature? And why do children need nature?
Children who move in the fresh air in the sunlight can fill up on vitamin D. Only 10 percent of vitamin D is taken up with food, the remaining 90 percent require UV radiation, reports the Helios-Klinikum-Krefeld. Vitamin D is important for bone formation and has a positive effect on the immune system: It stimulates the so-called phagocytes in the blood and thus helps in the defence against pathogens.
Forest walks also lower heart rate and blood pressure, researchers in Tokyo found out.
The number of children suffering burnout is on the rise. One presumed reason is that adults transfer their clocked everyday life to their children. In addition to school, the kids wind their way through a jungle of everyday life that is organised from morning to evening. There is little time to breathe deeply or to reduce stress and aggression.
"Being off into the forest and catch fresh air can help", says Bettina Hermann, nature educator and founder of the initiative macht-euch-schmutzig!: "Because forest and nature heal actually small soul wounds and help also preventively against depressions, aggressions and stress.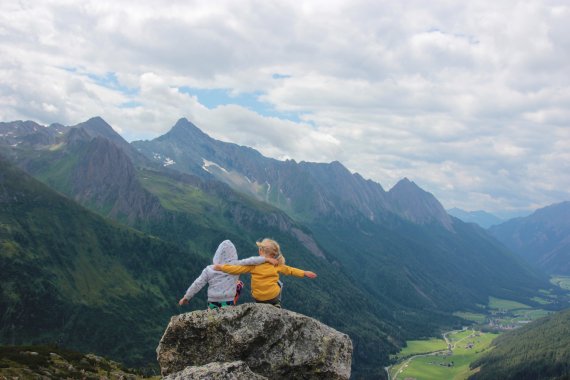 "Epidemiological studies show that people who live in green surroundings, such as parks, forests or simply places richer in vegetation, are less mentally and physically ill," says Dr. Iana Markevych of Ludwig Maximilian University Munich: "There are various theories for the "why": On the one hand, because air pollution, noise and heat levels are lower in places surrounded by vegetation. Of course, green spaces also offer the right environment for health-promoting activities. In addition, nature and green spaces are said to have a stress-reducing effect."
What does that mean for children? The first years of a person's life are essential for future emotional and cognitive development.Access to Greenspace, as it is called in technical jargon, is therefore essential for healthy child development.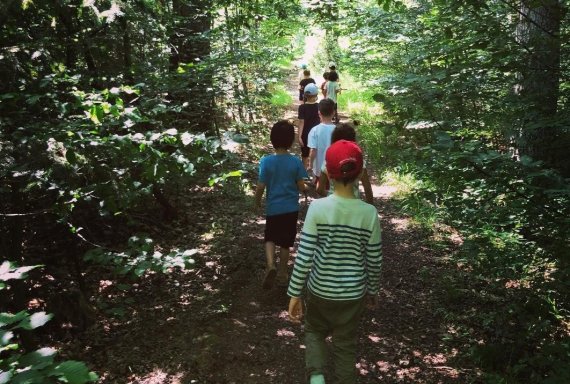 "Regular visits to nature promote not only health but also the personality development of the children. In the forest it quickly becomes clear that it is better together. Whether erecting a tepee, building a bridge or role-playing, the children train their imagination and above all their social behaviour", says Bettina Hermann."Overcoming obstacles together or finding solutions fills us with pride and raises our self-confidence. Restrained children suddenly become courageous, climb trees and run away in front during forest explorations. After the initial excitement they are quickly immersed in their games in complete peace and quiet and visibly enjoy the freedom."
"For me, there is no better place to learn than the outdoors," Bettina Hermann continues. It's frightening how many preschoolers have never been in a forest before. According to Hermann, questions like "Is there a tiger here?" are not uncommon.
"Nowhere else do children better understand biological relationships and mutual dependencies between humans, animals and plants in a playful way. In this respect, the forest optimally prepares children for school in every respect. I am firmly convinced that pre-school must also take place in nature and that nature education should be firmly anchored in the educational plan for day-care centres for children. The crucial thing is that children develop real empathy for nature, which lasts a lifetime, through forest stays. And only what you love is what you want to protect in the long run."