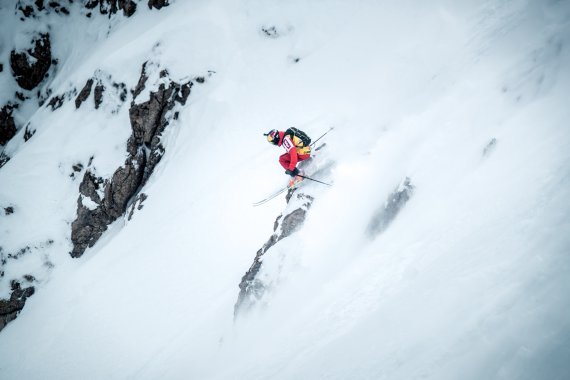 The calendar for the Freeride World Tour (FWT) 2020 is fixed. Not much has changed: The tour stops of the world-class athletes will take place at the same locations as last year. The freeriders start on steep powder slopes in Asia, North America and Europe, where the tour ends in Andorra, Austria and Switzerland.
Since 2008, the Freeride World Tour has been hosting annual world championships for freeride skiers and snowboarders. Most recently, Markus Eder and Arianna Tricomi from Italy won the World Championships for skiers and Victor de la Rue as well as Marion Haerty from France for snowboarders.
Also in 2020 each of the five venues is easily accessible for freeride fans. Hakuba in Japan and Kicking Horse at Golden in British Columbia, Canada, with their playful terrain form the start of the tour.
Ordino-Arcalís will be the third stop this season. The penultimate stop will take place between 7 and 13 March 2020 in Fieberbrunn, Austria, to qualify for the final of the 25th Xtreme Verbier in Switzerland. The tour ends with a historical jubilee at Bec des Rosses, the most important freeride summit in the world.
| | |
| --- | --- |
| Date | Location |
| 18-25 January 2020 | Hakuba, Japan |
| 6-12 February 2020 | Kicking Horse, Golden, BC, Canada |
| 28 February-4 March 2020 | Ordino-Arcalís, Andorra |
| 7-13 March 2020 | Fieberbrunn, Austria |
| 28 March - 5 April 2020 | Verbier, Switzerland |