Whether it's rain, heat or snow. With the right equipment, you are perfectly equipped for your next run in any weather condition. And so that the sporting motivation is not clouded by the weather, we have some tips and tricks here, how you can enjoy sports in the fresh air all year round. Just like the tried and true motto: There's no such thing as bad weather, only bad clothing.
Sometimes the most difficult season in terms of the right running clothes. In the morning it can still be quite fresh, but in the evening in the sun we are much too warm. It should be noted: if it is still frosty in the morning, it is good to dress according to the onion principle. Between 7 and 15 degrees we recommend long, not too thick running pants made of breathable material such as recycled polyester. Above 15 degrees, we would recommend shorts, a breathable long-sleeved shirt on top, and a thin running vest for frostbite. Also possible if you get warm quickly: A short-sleeved shirt and a light, thin jacket over it. You can take it off when you get too warm and tie it around your waist. The good thing about it is that it weighs next to nothing.
In summer, it is better to avoid the midday heat and run in the morning or evening. This way you can protect your circulation. We advise you to wear short breathable running pants, short socks and an airy T-shirt or tank top, as well as a protective cap against the sun or running sunglasses. Don't forget sunscreen!
There is no better time of year to start running than autumn. Running coach Susan Baumbach knows that, too. "Fall is the perfect time, especially for beginners," Baumbach says. "You do something for your health by getting regular exercise in the fresh air during this time of year when sitting on the couch at home is so popular." But how should we dress if we're planning a nice fall run? The sun in the fall is often deceiving, so we advise not to overestimate the temperatures. Depending on the weather, it may be a good idea to have a headband with you. A long-sleeved shirt made of merino wooland a light running vest that keeps the upper body warm are good companions for fall running. Basically, we advise a long, breathable running leggings that keep warm.
You don't have to stop running in the winter just because it's colder outside. With the right clothing, cold winter days are by no means a hindrance! Keeping active outside during the chilly months can help boost your immune system. When it comes to running gear in the winter, the onion principle is definitely the order of the day.
We advise you to wear long thermal underwear, preferably made of merino wool or similar. Merino wool dries quickly and keeps you warm throughout. A cap can be useful if you freeze quickly, otherwise it does also a headband - preferably breathable. This way your head will not glow directly.
While running, the hands move with you, but we get cold hands relatively quickly - this is often thanks to the wind. To avoid this, you can use thin running gloves. In sub-zero temperatures we recommend a windbreaker jacket and a lined vest underneath. This way, your upper body will stay warm and the wind won't chill you. In winter, it is especially important to focus on your breathing and to take a step back sometimes. A run is better than no run, but fast runs in the cold are more demanding on the body than, for example, in the spring.
These are the tools for running you should know:
Heart rate belt
Heart rate monitor
Headlamp
Running shoes for speed sessions
Trail running shoes
Running backpack
Light rain jacket
Armband or arm pocket / belt for cell phone & keys
If you don't want to spend that much money but still want to monitor your pulse while running, you should invest in a heart rate belt.
Studies confirm that training according to pulse ranges is beneficial for the basic endurance than always looking at your pace. This way you can build your base endurance at your own pace and avoid overloading yourself.
If you want to take your training to the next level and keep better track of your performance or development, a heart rate monitor can be helpful. In addition, you can also better record your recovery times when you wear such a watch. There are already cheaper models. For accurate values, you can combine it with a heart rate belt during training.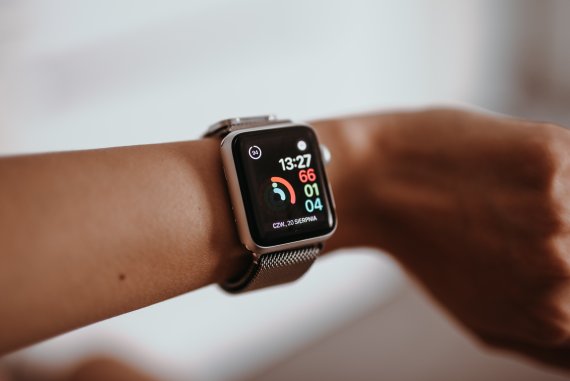 Do you like to run after work, but there are little to no street lights on your route? In the summer, it's usually not a big problem because it's bright enough for long enough. But what about on dark winter days? A good, lightweight headlamp allows you to run at any time of day - giving you enormous flexibility and spicing up your training. So there are no more excuses!
There is a huge selection of running shoes. Finding your way through this jungle is not always that easy. Basically, the choice of shoes also depends on what training goal you are pursuing. Therefore, it can make sense to take running shoes that are designed for harder tempo units. Again, you should then really only wear them for these units.
You like to go to the mountains and want to bring your running training to a new level? You should definitely get the right footwear for that.
You can use it for longer sessions, like ultras or for your mountain runs. Running backpacks are usually light and functional, so you are not hindered in the movement. You can stow your drink and a few snacks or a jacket to pull over - not much more fits in there.
If you're ready to go running in any weather, a thin rain jacket is a good idea. It will keep the rain off your body and you won't have any excuses why you can't go through with your workout!
Some running pants even have a pocket for the cell phone and separately for the keys. If your favorite running pants do not have pockets, it is also not a problem: with an arm pocket specifically for running or a running belt, the problem is solved immediately.
shorts (above 15 degrees) /
long running tights (7-15 degrees)

Onion principle!

thermal leggings, possibly shorts over them