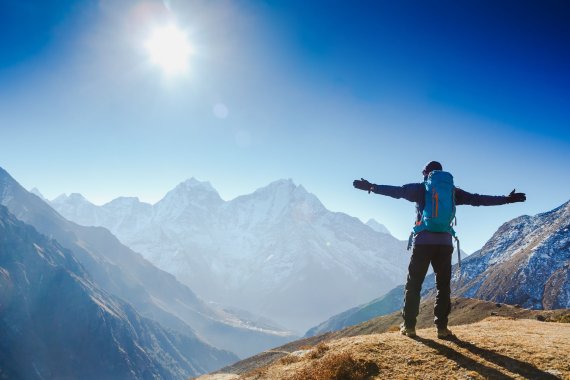 The highlight for the sports and outdoor industry in a summer without fairs: The ISPO Re.Start Days - industry meeting, networking platform and initiator in equal measure. The declared aim of the digital live conference is to demonstrate a common stance, look ahead and emerge from the Corona crisis stronger than ever.
More than 100 first-class speakers have been recruited for the conference, who will speak and discuss in the panels and workshops on the three main topics of digitisation, sustainability and health.
For example, the brand panel "Which path leads the sports and outdoor industry out of the Corona crisis? "on the first day of the event, EOG President Mark Held will meet with the CEOs of major sports companies, among othersCaspar Copetti (ON), Oliver Pabst (Mammut) and Martin Riebl (Deuter).
And other items on the programme will be added to the ranks of CEOs from the sports industry: Dr Christoph Engl (Oberalp Group), Melody Harris-Jensbach (Jack Wolfskin) and Steve Layton (Polartec) have also confirmed their attendance.
But valuable knowledge is not to be found within one's own industry, nor in related industries such as fashion or mobility.
Thorsten Ahlers, CEO at OTTO Retail Media, will discuss the topic of digital marketplaces with some colleagues at the panel "Marketplace fever in eCommerce - the digital business as a motor".
And Sophia Rödiger, Head of Global Transformation Daimler Mobility (& co-founder MountainMinds) will give a lecture entitled "Never waste a crisis - Digital Transformation @ Daimler Mobility".
How do you get up again after a (sporting) defeat? What motivates you to carry on, to stand up for big goals like nature conservation, peace and equality in the world? These questions are also part of the ISPO Re.Start Days - in the course of the social relevance of sports and outdoor activities.
Nobel Peace Prize winner and founder of the Yunus Centr - Global Hub for Social Business Professor Muhammad Yunus will provide inspiration and important, holistic food for thought via video message.
Athletes like the extreme mountaineer Jost Kobusch and Kristina Vogel, Olympic and World Champion in track cycling, will be talking to trade fair boss Klaus Dittrich at the opening about their bitterest defeats and their very personal strategies for a new beginning.
Environmental activist and former CEO at Patagonia Kristine McDivitt Tompkins tells in an interview how she rediscovered her role, developed from a brand leader to a thought leader and is now completely dedicated to nature conservation.