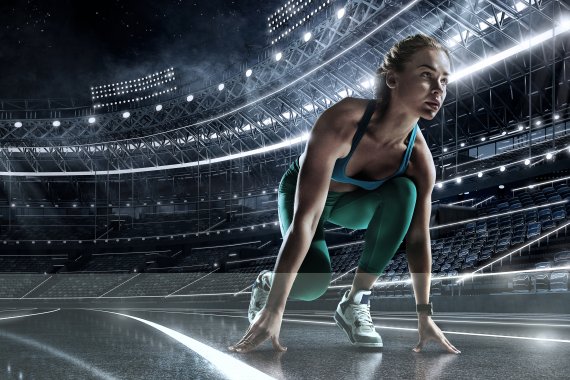 On the first day of the event, EXPERIENCE DAY, the topics of retail and digitalization are on the agenda.
At 11 a.m. the Retail Panel "The future of Retail During and After Corona" starts with the following industry experts
Jost Wiebelhaus (Frankfurter Laufshop)
Michael Benner (Internetstores)
Frederic Hufkens (A.S. Adventure Group)
Richard Thomas (Endura)
Markus Liss (Bächli Mountain Sports)
Moderator: Anny Cardinahl (Head of #ODLX OUTDOOR DELUXE)
Starting at 12:30 pm Markus Hupach, Managing Director Sport 2000 EU, will present learnings and opportunities from the crisis for the sports retail.
Also from 12:30, Peter Ottervanger, Head of Retail of the European Outdoor Group, will be part of the workshop "New Covid-19 study results, retail situations, Single Use Plastic project update and: how can we restart?"
From 3:45 p.m. to 4:30 p.m. top-class speakers at the Industry Leader Panel will finally ask themselves the question: Is there a master plan for the next years?
The participants:
Christoph Engl (CEO Oberalp Group)
Markus Hupach (CEO Sport 2000 EU)
Mathias Boenke (Board of Directors Intersport)
Kristine Tompkins (former CEO Patagonia)
Tobias Gröber (ISPO Group, Moderator)
On day 2 the participants look ahead at BEYOND THE STATUS QUO DAY. What concrete solutions are proposed for the current challenges? Which strategies can be successful now? One of the central aspects is digitalization. There will be 14 events on July 1 alone - from keynotes to panel discussions and workshops - on digital transformation. 
5 highlights of the events on day 2 on digitalization: 
10:00 - 10:20 a.m.: Keynote: Customer satisfaction - how can the digitalization of love brands be monetized?
Hartmut König, CTO Central Europe Adobe
10:25 - 10:55 a.m.: Panel discussion: Marketplaces are booming - digital business as a sales engine
Heiko Johannisson (Head of Sports, ebay)

Hernando Moncaleano (Managing Director Spain and Italy, Amazon)

Carsten Keller (VP Direct to Consumer, Zalando)

Torsten Ahlers (CEO Otto Retail Media/Otto Group)

Moderation: Birgit Köbl

11:00 - 11:20: Keynote: Never waste a crisis - Digital Transformation @ Daimler Mobility
Sophia Rödiger (Lead Global Transformation Daimler Mobility & Co-Founder MountainMinds)
11:50 - 12:05: Keynote: Digitalization in sport
Markus Kuhlo (Director Marketing Europe, Tencent)
13:30 - 14:00: Workshop Digitalization: How the biggest European brands use the power of their community to connect with their audience
Ralph van Katwijk (Head of Customer Success, Flowbox)

Jannis Jersch (Manager Digital, Borussia Dortmund)
Focus on digitization: 
Customer satisfaction - how can the digitalization of love brands be monetized? Panel with Hartmut König, CTO Central Europe Adobe
Never waste a crisis - Digital Transformation @ Daimler Mobility - with Sophia Rödiger (Lead Global Transformation Daimler Mobility & Co-Founder MountainMinds)
Focus on sustainability:
Workshop Sustainability: Jack Wolfskin - Sustainability as part of the brand DNA 
Adidas Sustainability - Full Commitment Workshop Sustainability with Frank Henke and Tim Janaway (Adidas)
Focus on health:
Workshop Health & Fitness: The next running boom - despite or because of Corona? - Urs Weber (Runners World)
Workshop Health & Fitness: Insights from Sports Biology & Research at the TU Munich - Prof. Henning Wackerhage (Chair of Sports Biology at the TUM)