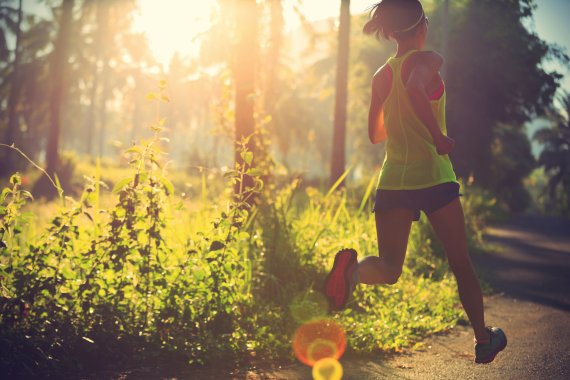 On the first day of the event, the EXPERIENCE DAY, the main topic of sustainability will be on the agenda when the European Outdoor Group will present the results of its workshop "New Covid 19 studies, retail situations, Single Use Plastic project update and: how to make a new start? " an update on their Single Use Plastic Project, at 12:30 pm. Under the patronage of the EOG 30 brands and retailers from the outdoor industry have joined forces to take responsibility for packaging made of disposable plastic.
On day 2, the participants of the BEYOND THE STATUS QUO DAY look ahead to the future. What concrete proposals for solutions to the current challenges? Which strategies can be successful now? One of the central topics is sustainability. Eleven events will take place on July 1 alone - from keynotes to panels and presentations.
6 highlights of the events on day 2 on sustainability:
12:30 - 13:00 Presentation: Jack Wolfskin - Sustainability as part of the brand DNA
Melody Harris-Jensbach (CEO/Jack Wolfskin)
13:30 - 14:00 Presentation: Adidas Sustainability - Full Commitment Workshop Sustainability
Frank Henke (Senior Vice President adidas Sustainability/Adidas)
Dr. Tim Janaway (General Manager adidas Outdoor & adidas Golf/Adidas)
13:30 - 14:00 Presentation: Sustainable management. (How) does it work?
Dr. Antje von Dewitz (CEO & Managing Director/Vaude)
14:00 - 14:35 Panels Sustainability: Green recovery - Will the crisis change our economic activities in the long term?
Philipp Meister (Adidas)
Peter Schöffel (Schöffel),
Melody Harris-Jensbach (CEO Jack Wolfskin),
Jill Dumain (CEO Bluesign)
Moderation: Annabelle Mandeng
14:40 - 15:05 Panels Sustainability: Green economy - What new systems for sustainable management will be created?
Timo Perschke (SOMWR),
Quay Landwehr (myclimate)
Katy Stevens (EOG)
Rüdiger Fox ( CEO/ Sympatex )
Moderation: Kim Scholze
15:10 - 15:30 Keynote: Supply Chain Sustainability Development
Steve Layton (President /Polartec)
Anyone who wants to actively work for more sustainability and social responsibility will be given the chance during the ISPO Re.Start Days with two challenges created by ISPO and KellerSport:
On Running is the sponsor of the "Run for Good Challenge". The goal for all participants: Run 10 kilometres! During the evening event on 30 June, On will donate one euro per "finisher" to the Tegla Loroupe Peace Foundation. The money will be used by the foundation to buy land for training opportunities for children in Africa.
On will also raffle off a pair of On Cloud X, which will be released on June 30th, among all finishers of the Challenge.
At the "Re.Start your Bike Challenge" in the second part of the evening event, everyone who cycles 50 kilometres will have the chance to get VIP tickets including two overnight stays for the UCI Mountain Bike World Championship from 7th to 11th October 2020 in Saalfelden / Leogang .
All you have to do: Register with the KellerSports sMiles App and choose one or both of the challenges. Until July 5th anyone can take part and register on the KellerSports sMILES App.