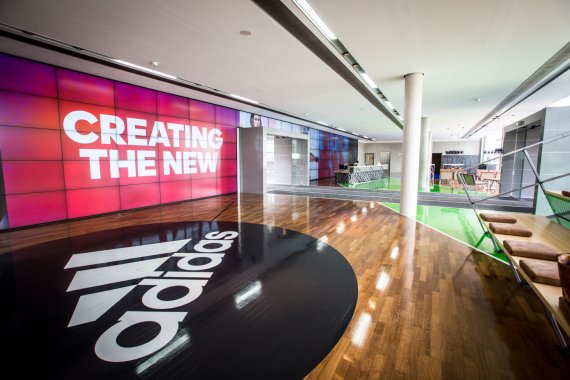 The success of the Adidas brand is mainly due to the running and outdoor categories, as well as Adidas Originals and Adidas Neo.
While world market leader Nike's sales stagnate (7.9 billion euros) and Under Armour is struggling with declining sales (1.2 billion in the third quarter), Adidas shines particularly in the home market of its competitors. Revenues in the USA rose by 23 percent. In China, sales even climbed by 28 percent.
Currency-adjusted sales in Western Europe (plus 7 percent) and Latin America (plus 8 percent) grew in the high single-digit range. Only the Russian market is of concern to the Adidas Group. Sales there fell by 17 percent. According to Adidas, this is due to the "challenging consumer climate" and business closures. 
The company's profit was 549 million euros, 35 percent higher than in the same period of 2016, with growth across all channels. However, the 39 percent increase in e-commerce sales is particularly striking. 
In the Running and Outdoor divisions, sales increased by double-digit figures. Sales in the categories soccer and basketball, on the other hand, declined. This was due to lower licensing revenues, as two major sponsorship contracts were terminated, including those of Premier League club FC Chelsea. 
Over the first nine months of 2017, sales rose by 16 percent to 16.162 billion euros, both in constant currency and in euros. In 2016, it was still at 13.983 billion euros. Profit from continuing operations increased by 26 percent to 1.358 billion euros (2016:1.078 billion euros).