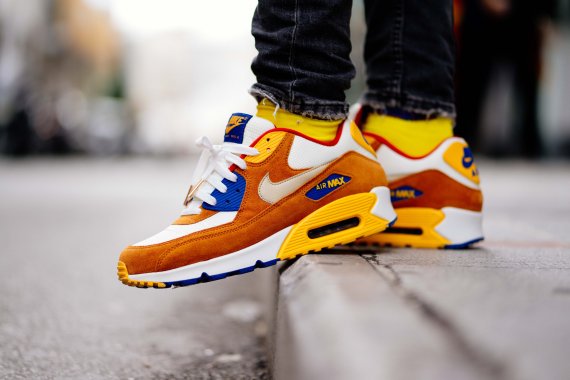 When it comes to more sustainable fashion consumption, second-hand fashion plays an increasingly important role, because buying a used garment saves resources, the environment and your money. Online platforms offer space for the resale of formerly beloved pieces. But which brands are ahead of the game when it comes to resale? In a study by the British energy comparison portal save on energy Nike was by far the best performer compared to 60 other brands in the fashion and sports sectors. Second to fourth place went to Zara, Topshop and Asos. 5th place went to another sports brand, Adidas. Three other sports brands are represented in the top 20 with Champion (16th), Jordan (17th) and Puma (18th), with Jordan also belonging to the Nike Group.
The study examined how many pieces of the 60 most popular fashion brands were listed on five different, international online fashion marketplaces during a study period between June 4 and June 7, 2021. Part of the sample were Depop, eBay, Asos Marketplace, Etsy and Vestiaire Collective, which were selected based on their popularity and different listing focuses from sportswear to luxury fashion. Apart from luxury platform Vestiaire Collective, Nike ranked among the top brands on all platforms. Slightly less than half of all Nike products listed during the study period were found on global fashion app Depop, at 653,586 items, likely due to the sheer volume of second-hand clothing for sale there overall.
On individual marketplaces, other sports brands made it into the rankings in addition to those mentioned above. On ASOS Marketplace, for example, in addition to Nike (1st place), Adidas (2nd place), Champion (5th place) and Puma (8th place), Umbro (3rd place), Reebok (9th place) and Fila (10th place) are among the most frequently resold brands. Thus, the majority of the top 10 is occupied by sports brands.
Nike is therefore not only currently the most valuable clothing brand in the world, but also the one with the largest market share.but also the one with the largest market share in the Second-Hand segment.