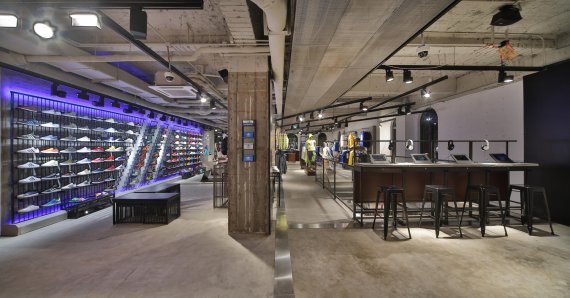 Adidas CEO Kasper Rorsted confirmed to the Russian news agency RBC that he expected the market would continue to shrink. Economic-political condemnations and embargos by Western states are said to be the cause.

These had been imposed as a reaction to Russia's activities in the Ukrainian Crimean peninsula. This resulted in a loss of purchasing power in Russia and the CIS countries.
Adidas feeling low oil prices and sanctions against Russia
Moreover, the low price of crude oil, which is Russia's most important export product, is having a negative impact on the market. The Russian economy has already had to put up with recessions in 2015 and 2016. Now the sportswear manufacturer is taking action: "We've already closed over 100 stores, and will do the same with another 50," news agency RBC quoted Kasper Rorsted.
However, Adidas remains active on the Russian market. According to their own reports, the sporting goods group currently owns some more than 800 brand stores in the region – alongside Russia also Ukraine and Kazakhstan. Despite the sales problems, the company is still expanding its product range in major cities like Moscow and Saint Petersburg.
Internationally, things are running very positively for the sportswear giant from Herzogenaurach. In the second quarter of 2017, sales rose by 19 percent on a currency-neutral basis. The Adidas business is particularly strong in the Chinese market (+28%), North America (+26%), and Western Europe (+19%).