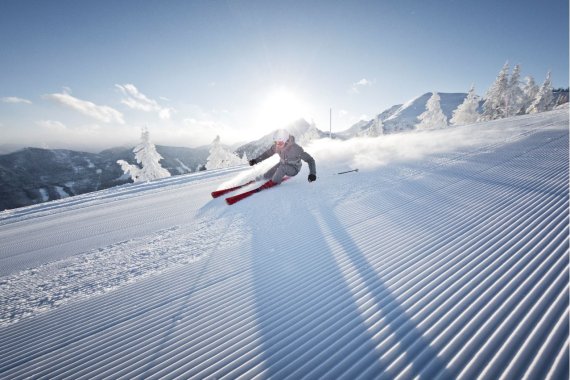 Next season will come for sure. But it will be different than usual. In addition to the previous big unknowns in winter business - the weather and snow conditions - the corona crisis is now being added. The new season must start under completely different conditions than originally planned. The presentation is conceivably bad: a moderate winter 2019/20 with an aborted season, increased pressure on stocks with a tense financial situation at dealers and manufacturers, and a cautious buying mood among consumers.
All of this also applies to the question of how ski tourism will develop, which many believe was partly responsible for the spread of the pandemic. "The main problem is to assess the situation," summarizes Dr. Michael Schineis, President Winter Sports Equipment at Amer Sports. The range of possible scenarios is enormous: from the development of a vaccine in combination with great snow conditions to a second wave and the next total lockdown. Schineis: "There's a lot in between."
Nevertheless, the problem of defective supply chains seems to be under control for many manufacturers, both clothing and hardware suppliers. "Everything could be produced, but we have to expect minor delays," says Thomas Regenbogen, International Sales Manager at French ski clothing manufacturer Poivre Blanc, for example. "The order and delivery dates will probably be postponed by a month."
The least affected are the brands that produce themselves, such as the Italian binding manufacturer ATK. "Since our production is 100% in-house and we have a network of suppliers in the area, we have not had any difficulties with production," says Davide Indulti, Junior CEO and Product Manager at ATK. It also paid off for ski manufacturer Atomic that around 90 percent of its products are manufactured in its own factories. "But of course the suppliers come from all over the world," adds Schineis, "so there were also bottlenecks. But things have not developed as dramatically as feared."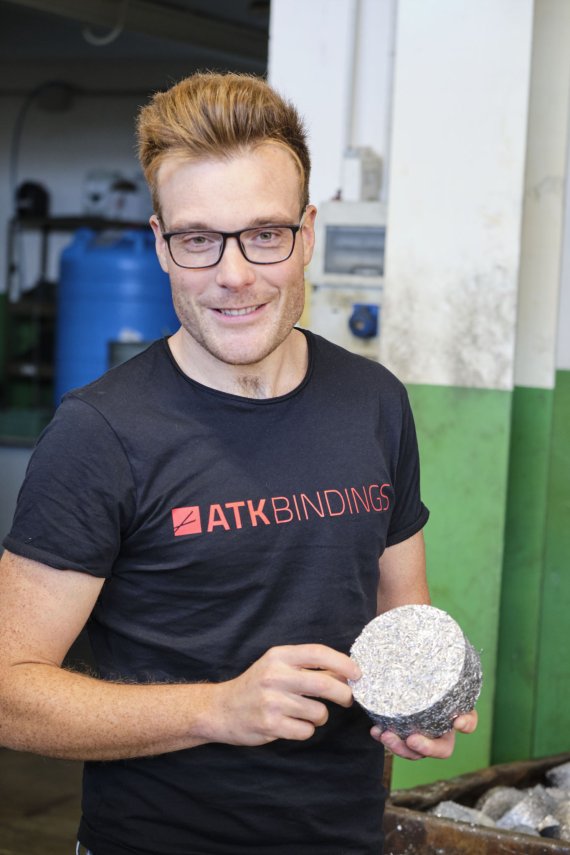 "Corona happened during the pre-order season, so we were able to adjust our capacities accordingly," says Marc Hasenstein of ski manufacturer Elan. Poivre Blanc has reduced the collection by 30 per cent and Picture Organic Clothing has changed it so that 20 per cent of the collection consists of carryovers from the old winter season, and 20 per cent of the new collection is shifted to the 21/22 season. "In this way, we want to counteract the loss of value of last winter's stocks as long as possible," says Julien Durant, one of the three founders of the French brand.
There are also different strategies on the dealer side. "Many retailers focus on the core articles", says Hilmar Bolle, Country Manager of Groupe Rossignol Germany and Austria. "Some retailers are currently even increasing, while others are very insecure and are reducing more strongly. Mountain Force has proactively approached the retailers and has explicitly asked whether the ordered quantities are needed. "There were cancellations, but only sporadically, especially for double sizes. Stock goods don't stand a chance at the moment", says Gerhard Flatz, Managing Director of the clothing manufacturer KTC in China and the Swiss ski band Mountain Force.
Only if the trade has fresh goods it can make good sales. The question is, who will take how much risk? When brands change their collections, offer more carry-overs, and increase the stock for repeat orders, they want to accommodate the trade. However, some large retailers take too much advantage of this, according to some brands. "We are also seeing less fair behavior from some key accounts who halve or even reduce their pre-orders to a third and rely on the brands to have adequate stocks," explains Julien Durant of Picture Organic Clothing. Eyewear manufacturer Julbo has also noticed this: "Some large retailers do place orders, but they reserve the right to cancel a certain percentage of the goods," says Bertrand Ragonneau-Flemming, International Sales Manager of Julbo.
But the industry is also playing for time. Gerhard Flatz of KTC: "Payment terms of 150 days - how should that work? We producers are already going in advance with 60 days of material procurement, 60 days of production. If there is another six months payment target, I am not a manufacturer, but a bank."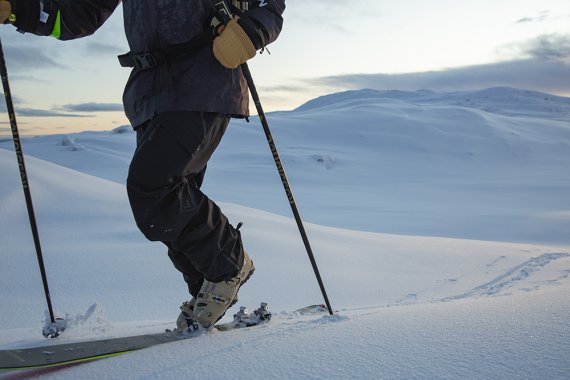 In alpine skiing, many expect a decline, but other sports could benefit from the crisis. If the snow is right, sports such as cross-country skiing or ski touring, which are not done in large groups, could become a big hit in the coming season. Ski manufacturer Zag has adapted to this and increased production of touring skis. Baptiste Barbot, Zag's International Sales Manager, is convinced of the advantages: "Touring is more environmentally friendly, healthy and cheaper because you don't need a ski pass to enjoy the snow." The outdoor trend from the summer could also continue: "I think people have been enjoying the taste of outdoor in the past few weeks, "says Ragonneau-Flemming from Julbo. "Anyone who has rediscovered this for themselves will continue to do so."