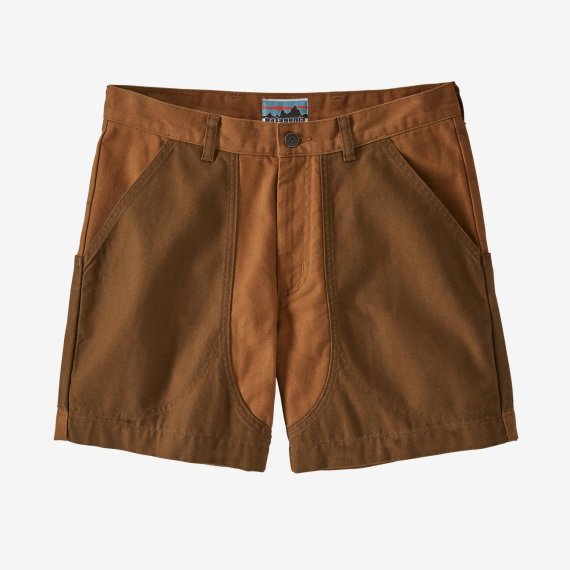 "Vote the a--holes out", with this phrase Patagonia is making a fuss in the social media and far beyond. It can be found on the label back of the current shorts series "Road To Regenerative Organic Stand-Up Shorts". A photo of it went viral on Twitter. The tags are a call to vote against politicians who deny climate change, according to Patagonia spokeswoman Tessa Byars. "We've been fighting the climate deniers almost as long as we've been making these shorts," she told NBC News.
In view of the upcoming presidential elections in the USA and the burning forests in California, this sentence sounds more topical than ever. But in fact, it has a longer tradition at Patagonia. Patagonia founder and environmental activist Yvon Chouinard has used it repeatedly in recent years to refer to politicians who reject climate protection because they are lubricated by the oil and gas industry.
It is not the first time that Patagonia has made headlines through political actions or open criticism of politicians. In 2017, the company sued President Donald Trump because his government wanted to drastically reduce the size of two US national parks that are protected monuments. On the front page of Patagonia's website was the message: "The president stole your land." Many other environmental projects and environmental actions have been initiated by the brand in the last decades, not only in the US, but worldwide.
Patagonia also has the consumer in mind. For example, the company has been calling for prudent consumption for years and is committed to repairing clothes instead of buying new ones. Patagonia regularly uses global shopping battles like Black Friday for protest actions, either by demonstratively closing its own stores or donating the daily turnover to environmental protection projects.