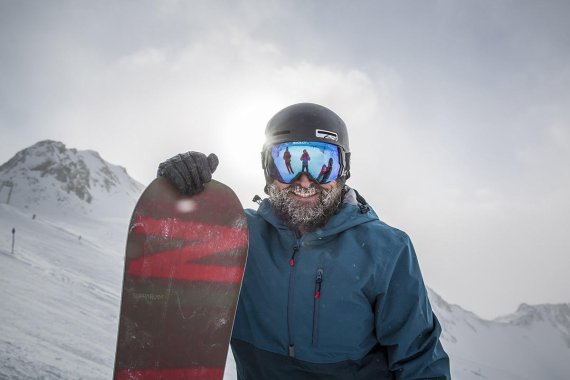 In 1990, Tommy Delago founded the snowboard brand Nitro in Seattle together with Sepp Ardelt. Since then the brand has been an essential part of the snowboard scene. Nitro has been a member of the European Outdoor Group since August 2018.
ISPO.com talked to Tommy Delago about closing ranks with the outdoor industry, the curse of early season openings and his thesis that the snowboard industry has damaged itself in recent years.
ISPO.com: Nitro has been a member of the European Outdoor Group since summer 2018. Do you want to focus more on outdoors in the future, like Burton?
Tommy Delago: No, that's not planned. We definitely see ourselves as a snowboard brand and that will remain our core business. Up to now there have only been expansions in the bag area, but for us this is more located in the action sports segment or in the street and school segment.
Our membership in the European Outdoor Group is due to the fact that we obviously operate outside and therefore have a very general interest in the larger developments, but also in the challenges of the entire industry.
The snowboard industry is constantly changing. What are the main topics that you have to concentrate on as a snowboard brand today?
Surely there are different approaches which proof productive here. At Nitro, these three themes are in focus: authenticity, customer proximity and product range.
In a market that is increasingly characterized by anonymous brands owned by large corporations, an authentic and privately managed brand definitely has an advantage. Nitro lives snowboarding and reinvests massively in sports - on all levels.
We also attach great importance to customer proximity: thanks to our classic distribution system, we are close to retail and the end consumer. At every possible opportunity, we are on the snow with our customers: at test events, training courses and snowboard camps. For the past two years our slogan has therefore been: "Run To The Hills".
And then, of course, the products: In recent years, many brands have retreated to the essential products and their bestsellers. In these years of contraction, we have even expanded our offer acyclically. This may not have brought us massive additional sales, but the brand certainly gained some sympathy points.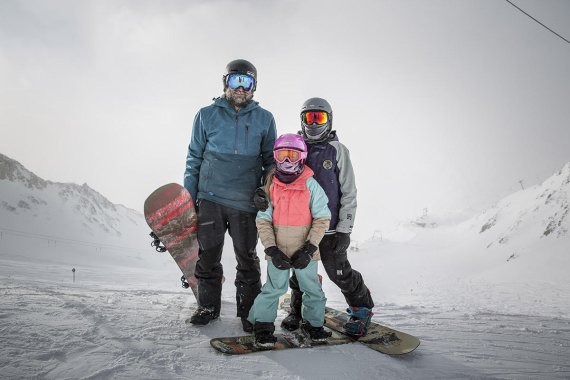 The last few years have been rather difficult. What were the main reasons for this?
The most important reason is certainly the lack of snow in recent years. However, there was also another, somewhat homemade reason for the problems especially in the snowboard area. After the beginnings, with the first big snowboard boom in the 90's, a direct competition to skiing developed.
Snowboarding presented itself as younger, cooler and more radical, which also led to a focus on the "extreme": Suddenly snowboarding was no longer a popular sport, but an extreme sport. Many snowboarders didn't feel like they belonged anymore, not cool or good enough, or just too old.
Winter is starting later nowadays. Does an opening in October still make sense? How can the industry react to the late start?
Although everyone can see that our winters increasingly start later, it's amazing how many visitors are still attracted to the test events in autumn. Unfortunately, the enthusiasm sinks too early and is low when the conditions are actually optimal in March/April. Here it would be important to put more emphasis on the technical advantages of snowboarding, especially in soft and wet snow, so that more people spend Easter in the snow again.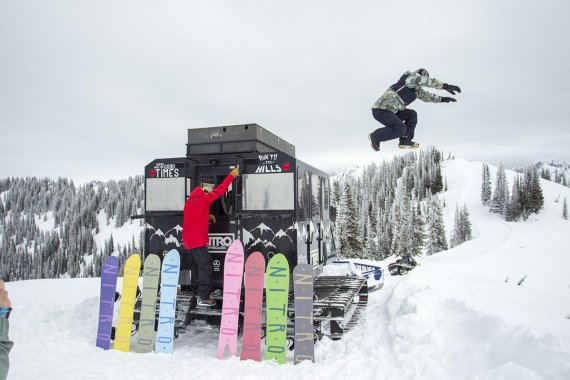 How can you get more people into snowboarding in general and make it easier for them to get started?
The general development in snowboarding over the last two or three years has provided a healthy basis. The sport has brought forth new, fun-filled trends, so that snowboarding today is again a real fun sport for all age groups.
Whereas ten years ago the focus was primarily on twin tips for the park, the focus is now once again on the entire range. The assumed barriers "extreme", "dangerous" are already partly removed, and with a little more commitment the snowboarding industry can be much more inviting again.
Besides, you have to take care of all age groups. Therefore, it is also a question of supporting the re-entrants, a target group that should not be underestimated. And of course the kids: This is about reducing the parents' unjustified fears.
How do you reach customers today? How important are social media, influencers and personal contact?
Of course we try to get in contact with our customers through all mentioned channels and to stay in contact. I think the entire industry has now realized that social media can be used very effectively and cost-effectively to that end, as long as you aren't afraid of permanently offering relevant content. We also have very good cooperations with influencers.
But as already mentioned, personal contact is again the most important thing for us. In a time of increasing digitalization and anonymization, the tangible cooperation is once again coming to the fore. This is of course time-consuming and labor-intensive, but the experience gained is invaluable for customers and us.
How can you describe Nitro's customers? Has the target group of snowboarders changed in recent years?
I think the whole community has changed for the better. Anyone snowboarding today is really interested in the sport itself and its diverse styles. On the other hand, of course, the age spectrum has also changed. Many snowboarders started in the late 80's or 90's within their 20's and today are 50 years or older.
This target group did not even exist ten to 15 years ago and can now be well integrated into the overall picture and motivated anew with fresh products. And although there has been a certain loss of following kids about eight years ago, today we are again enjoying increasing demand and sales figures in the youth sector.
For many boarders the topic of sustainability is becoming more and more important. What's Nitro doing in that respect? Can there be sustainable snowboarding?
Sustainability is a very broad term that has unfortunately been abused very often in recent years. It is a great task for all of us to use natural resources sparingly and treat our colleagues with respect. We deliberately resign from bold "greenwashing".
We rather have been maintaining very close contacts with our suppliers (mostly family businesses) for 30 years and rarely change them. This gives us a deep insight into the working methods and conditions throughout and we use every opportunity to implement improvements.
Unfortunately, contrary to different opinions, the biodegradable snowboard does not yet exist and the use of supposedly environmentally friendly materials often has negative effects - for example in increased energy consumption - which are usually concealed. If you are interested in the various measures in detail, you can find comprehensive information on our homepage.