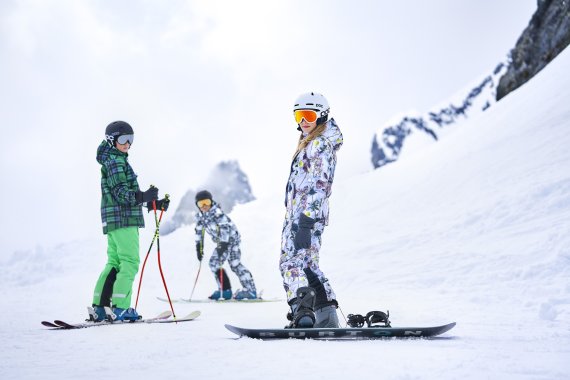 The Scandinavian Brand Molo wants to encourage kids and teens to stress their individuality by the clothing they wear. They produce GOTS certified kidswear for 0-16 years old in a "raw Scandinavian look combined with surprisingly fresh colour combinations".
CEO Mogens Jepsen explains in the interview with ISPO.com, what the kidsbrand Molo should be associated with, what their main focus for the upcoming season is, and when ISPO Munich can be counted a success for Molo.
ISPO.com: Thinking of your brand: what are the first three bullet points that come to your mind and describe your brand best?
Mogens Jepsen: High-quality and functional outerwear & apparel, cool children's fashion with a quirky charm and inspirational prints and colours
Molo wants to be the brand that provides "favorites" for every child's closet. We believe in outerwear designed for real life, not just special occasions. Children need outerwear that allows them to move freely. And when it comes with a vibrant print it gives character to even the smallest personalities.
What is your main focus for the upcoming season?
Our main focus for the upcoming season has been the introduction of recycled outerwear. We present not only garments with recycled outer fabric but also recycled lining and interlining. Also,
We pride ourselves on producing outerwear with water repellant properties without any traces of PFC's. In an independent survey in Norway controlling the amount of perfluorinated compounds and other pollutants/PFC's in children's clothing and babywear we came out as a clear top-three test winner, being tested negative for pollutants.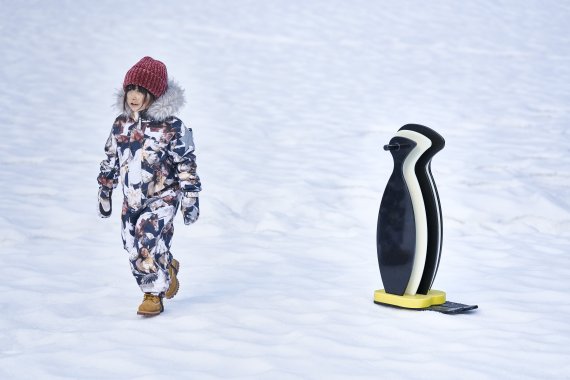 The sports and fashion market is wide and constantly changing. Where do you see the biggest challenges? And how is your brand facing them?
As a kids wear supplier, sustainability is really a huge driver of change. This is the reason why sustainability and environmental accountability, as well as a social obligation, are at the forefront at Molo. Molo's vision is to become increasingly sustainable in the way we think, operate and of course in the products we offer. Molo is GOTS certified, which means we offer organic childrenswear that meets the strictest social and environmental standards throughout the entire manufacturing process.
Recycled materials are also playing a crucial role as we are now able to offer recycled outerwear as well as other product groups in our apparel collection. With other product groups, we refer to our swimwear where a big part of that collection will be made of recycled polyester to our back packs that are also made from recycled polyester to denim where we have jeans partly made of recycled plastic bottles. On top of that we will also introduce recycled materials in our sport line for girls.  
What are the main reasons for you to attend the ISPO Munich – what are your expectations?
We feel it is about time that we showcase our collection to a new clientele outside the more traditional kidswear industry that looks for high-quality and interesting outerwear for kids.
We serve some of the most high-profile retailers and department store today and hope to be able to get in touch with the equivalent retailers in the outdoor / sports world.
And what are the main reasons that would make the show successful?
That we get to set a footprint on the ISPO landscape in terms of creating awareness of our brand. Also, that we get to show that premium outerwear for kids is not always a secondary product to an adult's brand.
Molo will be exhibiting at ISPO Munich 2020 in hall B1, booth 102