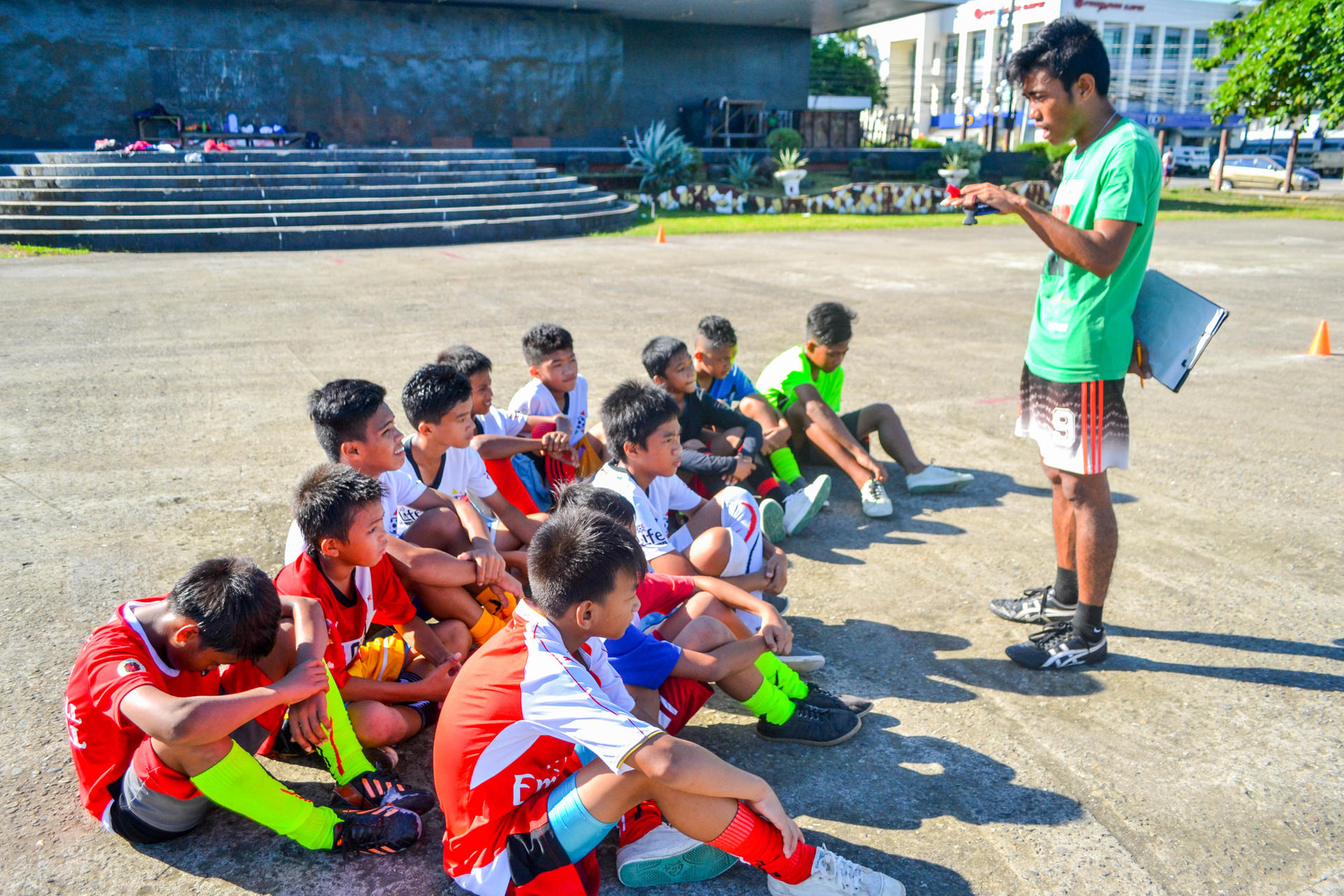 Kasic was in the Philippines on November 8, 2013, when Typhoon Haiyan (Yolanda) devastated the country. It was the strongest and deadliest typhoon to hit the Philippines since records began. The typhoon is estimated to have claimed the lives of over 7,000 people, and destroyed the homes of 3.6 million, of which 1.7 million were children. 
In 2011, Marko Kasic founded the non-profit organization Fundlifeto provide disadvantaged children with a better education, regardless of their background. As Haiyan swept across the Philippines, Fundlife supported social enterprises from across the globe with his organization. Children should have the chance to reach their full potential.
Even after Haiyan, the organization was determined to help in the Philippines. But it's not just about rebuilding houses. The impact, particularly among children, is far-reaching. For Fundlife it's about giving children hope and meaning in their lives. With the support of UNICEF, Kasic and his team initiated the Football for Life project. 
Social Project Encourages Children
Originally F4L started as a form of play therapy against the traumatic consequences of the typhoon. Since then, the project has come to offer a complete education program, with an F4L academy being built for this purpose in 2015. Football serves as a way of better integrating young people, overcoming divides and encouraging interpersonal development.
Do you have your own start-up? Are you interested in taking part in ISPO Brandnew? Learn everything you need to know about the competition here >>>>
Orphaned children get to know other children and adults, showing them ways out of poverty. The program should encourage children to live their dream. Education and qualifications play a key roll in that.
Non-Profit Organization Uses Sport as a Bridge
That's why Football for Life is the prize winner at ISPO Brandnew. Kasic says: "The innovation at F4L is that we use sport to come into contact with young people at risk and have a positive social influence on them. We hope that our social initiative will have a peacemaking effect, fight against extremism and help refugees and socially excluded young people. 
Football for Life has successfully established itself. Since the start of the program in July 2014, Kasic has reached out to over 5,500 children and young people, about 30 percent of whom are female. There was no problem with the success of the program, but rather with the commercial side.
Kasic says: "For us, the biggest hurdle was the lack of commercial interest in social projects." Many businesses are preconditioned to bear social responsibility, but "in reality, their only motivation is money". 
He also sees this tendency among consumers: "For most people in general it's not about helping others. It's about their own personal benefit." One way or another, Kasic will continue his work. The smiles on the faces of so many children make everything worth it.
Further information: Fundlife and Football for Life. 
VIDEO: ISPO Brandnew at ISPO MUNICH 2017