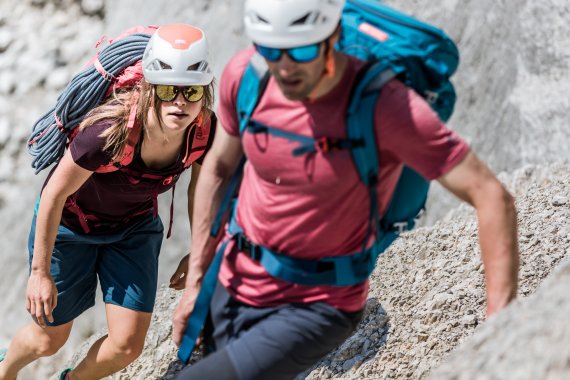 With the Protact2024, Ortovox has just presented its sustainability strategy for the next five years. Following the development of its own wool standard, the company now wants to tackle further projects - from PFC-free to repairable products and increased European production. A lot of communication is needed to initiate more sustainable processes, explains Stefanie Rieder-Haas, CSR Manager at Ortovox.
Although the wool expert maintains a good - even friendly - relationship with his long-standing suppliers, changes are not easy to implement. Stefanie Rieder-Haas talks about the well-intentioned ideas of the brands, the distrust of the suppliers, and how organizations like the Fair Wear Foundation (FWF) help to find better solutions.
ISPO.com: What exactly do you do as a CSR Manager at Ortovox?
Stefanie Rieder-Haas: This is very complex and involves both strategic and operational tasks. For example, we have just articulated our official five-year strategy, which has kept us busy for several years. It is always a matter of working out new goals and measures together with each department at Ortovox.
In the same way, we also take care of concrete goals, for example communication with our sheep farms in Tasmania, with animal welfare organisations and other NGOs, and we create the information bridges in the departments. We are, so to speak, the networkers in the company and look analytically at the most diverse topics in relation to sustainability.
What does CSR mean for Ortovox regarding the supply chain?
We have defined central values for Ortovox, one of which is friendship. This means that friendship also plays an important role for us within the supply chain - we have been working together with many of our producers for a very long time and attach great importance to good business relations. We are pleased to see that our producers are also developing in this direction, such as one of our backpack producers from Vietnam. He introduced the five-day week in the company in 2017, although the six-day week is common in Vietnam.
How did this happen?
The factory was founded in 2015 by a former employee of a company where we previously had backpacks manufactured. Since he comes from Korea, where only five days are worked, he wanted to do the same in Vietnam - of course without the workers having to forego wages.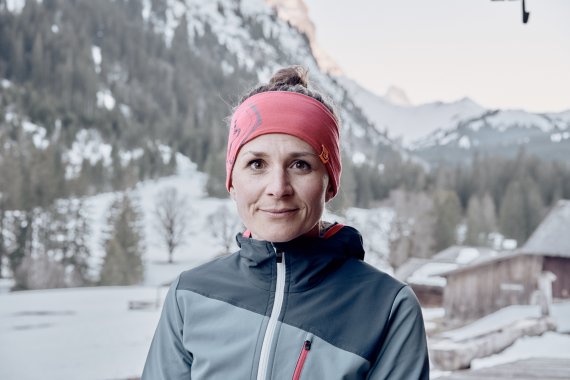 How did the workers like the offer?
Surprisingly, there was great resistance at first, right up to a strike! People were afraid they would earn less. A lot of communication was necessary until all fears were dispelled. But it has paid off: staff turnover is now much lower than usually in Vietnam, and the factory has no problems finding additional workers. Similar to Europe and China, working in the textile industry in Vietnam is not particularly attractive. Although these effects were not planned at all, the step also had a positive economic impact.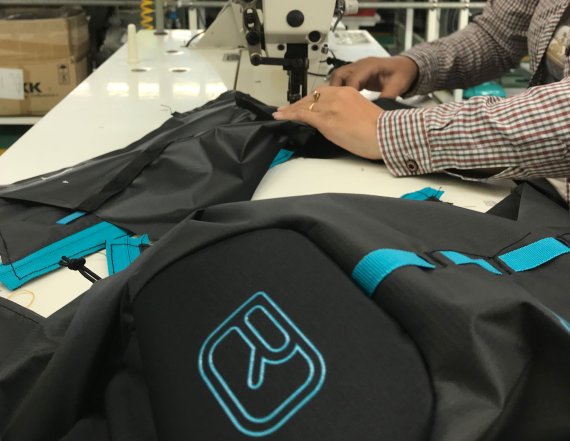 For the factory, this step means higher costs. How did Ortovox react?
In fact, costs have only risen theoretically because production has become more efficient and fluctuation has decreased, which has compensated for the higher costs. This realisation is gradually gaining ground in Europe as well: investing in employee well-being increases performance. We are very proud to work with a factory that thinks the same way we do.
How could Ortovox support this process?
By promoting exactly this factory and moving a large part of our backpack production there, even though there was still a lot under construction in the initial phase. Due to our trust and investment, the factory has grown. It is important for us to show that such sustainable and revolutionary processes are also initiated by the factories themselves.
Why is it so difficult to set such changes in motion? How much influence does a brand have at all?
The possibility of influence is directly related to the size of the production share. The more important you are as a customer to the factory, the more you can move. That's why it makes sense to have less small producers, because then the influence naturally dwindles. In the field of backpacks, we only work with two partners, thus something can be moved.
But of course it always requires a lot of communication work if you want to achieve understanding between different cultures. This does not only apply to Vietnam, we also see it in the wool sector, where we had to explain to our Tasmanian sheep farmers for a long time that the European market demands mulesing-free wool.
Which CSR measures are you particularly proud of?
On our self-developed wool standard "Ortovox Wool Promise". We get a lot of positive feedback here, and the animal welfare organisation Vier Pfoten also mentions us as a best-practice example in the wool sector. We take that as an award.
Why did you develop your own standard - there are already standards for sustainable wool?
Ortovox has stood for wool for decades, and it is becoming increasingly important for the end consumer to know where the product comes from. At the same time, the wool supply chain is extremely difficult to control and track. So we developed our own standards. When the Responsible Wool Standard (RWS) was then established, we noticed that our standard - which includes audits based on 60 indicators including animal welfare and personal visits to the site - was already further along.
We had already selected our farmers on the basis of our criteria and are still in close contact with them today. According to the FWF principle, we organise roundtables to strengthen the exchange between farmers and promote innovation. So all sides learn from each other. We ultimately decided against the RWS because it would work without the certificate and because we did not want to impose the additional costs on our farmers. We can answer all questions safely - even without an internationally valid certificate.
You work together with the Fair Wear Foundation - what is the advantage?
The FWF drives a continuous improvement process. It does not issue a certificate, but you have to work continuously on the processes. It promotes dialogue between brands and producers, but also between brands. This "cooperation", i.e. the relationship between cooperation and competition between brands, is, by the way, a completely new situation. I consider the fact that so many brands work together in the area of sustainability to be an important advantage of the FWF.
What goals do you have in the area of Living Wages - this is also a central demand of the FWF?
We are currently implementing Living Wages as part of a Workplace Satisfaction Program for a long-standing clothing manufacturer in the Ukraine. Here, too, it is a question of employee satisfaction in a broader sense, which includes Living Wages. The aim is also to establish a system that we can also use in other factories. We expect the first results at the end of the year.
What are the hurdles?
First of all the question, what exactly is a Living Wage? How high does it have to be? And then the question, what do we do if we are the only brand that wants Living Wages, but the other brands of the factory don't? After all, it's also about trust: We must gain the trust of the producer so that he is prepared to disclose his calculation at all. Of course, producers are afraid of this - the risk is great that brands will turn the cost screw as soon as they know the producers' margins.
What goals does Ortovox have in the area of CSR in the future?
Essentially, that's six points: By 2024, we aim to have 100 percent of our wool audited on the basis of the Ortovox Wool Promise and the supply chain transparent. We also want to maintain FWF's Leader status, which we achieved for the first time in 2018. At present, just under 60 percent of our products are manufactured in Europe, and in the course of further growth it should remain at least 60 percent - an ambitious goal. We also aim for environmental neutrality by 2024 and PFC-free products in all categories. As our sixth point, we have agreed on the goal of focusing even more strongly on the repair capability of our products.