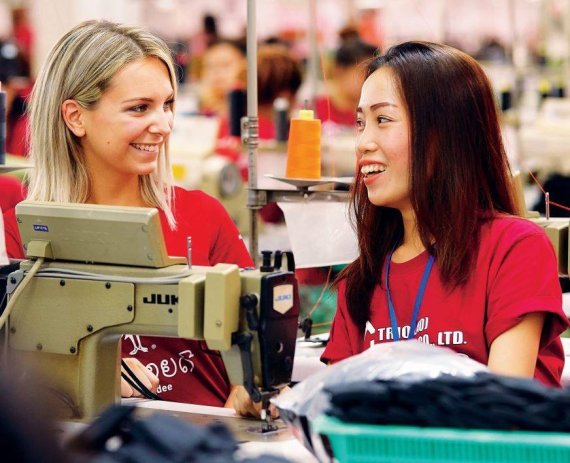 120 companies around the world work together with the Fair Wear Foundation (FWF). The FWF is committed to improving working conditions in the global clothing industry and on Fashion Revolution Day (April 24), the day of the hashtag #whomadymyclothes, invited 20 member companies to a Facebook Live Marathon.
At the heart of FWF is a code of labor practices and workers' rights, the Code of Labor Practices. The code is based on international standards and regulates a total of eight points: among other things, the limitation of working hours and the free choice of workplace, furthermore that there must be no exploitative child labor and a living wage must be paid.
FWF members Deuter, Kjus, Jack Wolfskin and Vaude from the sports and outdoor industry took part in the Facebook Live Marathon. The companies each faced Facebook users for 30 minutes and answered a number of questions. ISPO.com summarizes the most important answers.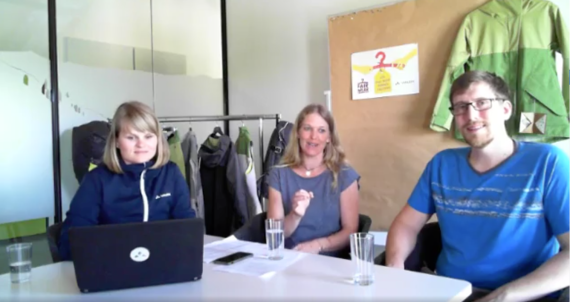 That was one of the most pressing user questions that companies usually had to answer at the outset. It is actually an obvious one. Because the FWF does not award any certificates, you can only become a member and then have the opportunity to advertise with the FWF logo.
In this respect, the FWF sees itself as a learning initiative. Membership of the FWF alone says nothing about the actual status in terms of the social fairness of a company.
Jack Wolfskin has been a member of the Fair Wear Foundation since 2010 and now has Leader status, says CSR officer Melanie Kuntnawitz in the Q&A when she introduces her brand. This means that Jack Wolfskin must check at least 90% of the suppliers in the value chain for fair working conditions. The outdoor brand does this with all suppliers and thus comes to 80 factories that have to undergo an audit or monitoring and the subsequent measures and controls almost annually.
One user asks what is surely one of the most important questions for all consumers: What does fair mean anyway? "Probably something different for everyone," says CSR Officer Melanie Kuntnawitz: "For us, it means showing workers their rights, guaranteeing job security and fair wages." She also says it's very important to build a dialogue between employers and employees.
And how can consumers find out whether a brand produces fairly? asks another user. In fact, communication is not that easy, Kuntnawitz finds. Of course, there is the hangtag on the clothing, "and we have an infinite amount of information on our website. We've also made our entire supply chain transparent there." However, the CSR officer admits that very few customers read this information: "But they are impressed.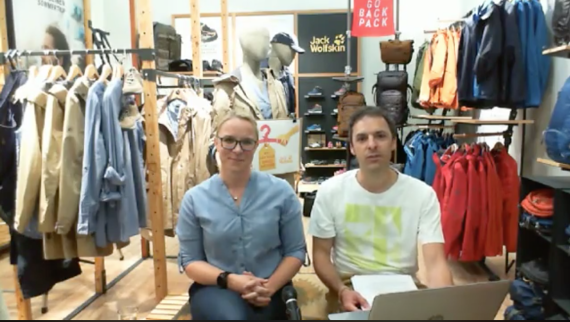 "It takes a lot of work to make your own supply chain transparent, to visit all the factories," says Marco Hühn, Quality Manager at Deuter. In addition, the same department of a company does not always visit the factories, sometimes it is the quality management, sometimes the CSR department. So the whole picture never emerges. "We needed help to check our working conditions. That's where the Fair Wear Foundation supported us."
Deuter has therefore been a member since 2011. FWF also supports the company by reviewing documents and doing interviews with workers. "Participation in Fair Wear is certainly not our unique selling point," says Hühn, "but we want to communicate it."
Like Schöffel and Dynafit, Vaude has achieved "Leader Status" at the FWF - as the best company to date, as Antje von Dewitz proudly explains to Facebook users. In this year's FWF Brand Performance Check, Vaude achieved an audit score of 100 percent and a benchmark score of 94 percent. When von Dewitz started as CEO in 2009, she had a vision of a "green company." Little by little, she is taking a step toward her vision. And that, of course, includes fair working conditions. Only "to achieve our big goals, we needed partners. And we found Fair Wear, which we believe is the strictest and most objective."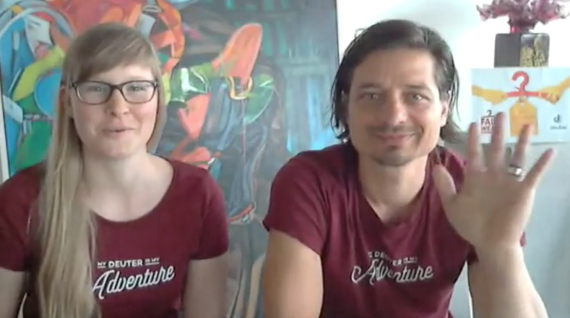 Sven Serena, Executive VP Supply Chain at Kjus, feels similarly. However, he sees another reason why FWF helps his company. "We are an industry of people. We work with people in factories and want to give them the best opportunities." In the years of digitalization, he says, every sports company has great pressure. "But the pressure should not be passed on to the factories. We should focus on the workers in CSR projects. That's our challenge at the moment."
"We are inspected every year to make sure we keep our promises," says Hühn. The workers are interviewed, and the factories are inspected. Unlike some clothing companies, Deuter only works with two large suppliers in Asia anyway. At their three sites, the outdoor brand has now introduced "worker empowerment training" together with FWF to strengthen the workers and their rights. And FWF, after all, checks not only in the factories but also in the companies themselves to see whether overtime is being reduced.
Vaude also gives its partners workshops to teach them how to stop producing in an environmentally harmful way. Or how they can become more energy efficient. A total of six workshops have taken place so far - and each time the partners have shown improvement. This has also helped Vaude itself in its thinking. "We have a partnership approach," says von Dewitz, "and so it was interesting to see that even a small European company, a family business, can have such an impact."
"It's not a certificate that guarantees anything, but we feel it's the right way for us as a company," says Sven Serena. "You're always out in the environment when you're doing sports. Therefore, you have to take care of it." Therefore, he says, social and environmentally friendly always go hand in hand in the strategy at Kjus.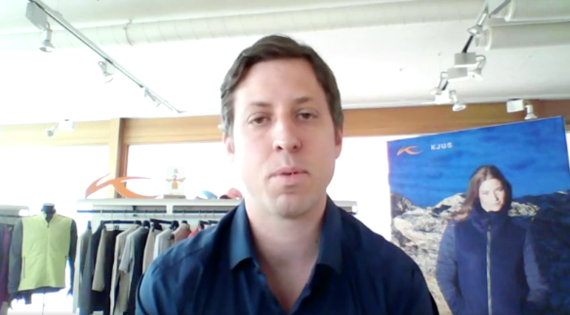 Sven Serena first smiles when he reads the question and then answers: "Sometimes you improve something, which then deteriorates again after years. But now, since working with FWF, a factory in Indonesia, for example, has improved its labor contracts: "The people there now have secure jobs." In Vietnam, Kjus has been monitoring workers' incomes at a factory for some time.
However, he said, as a company, you always have to check whether standards are being met over a long period of time. Any change in management, he said, involves the possibility of changing attitudes. "Without Fair Wear, though, I doubt we would have been able to do that," Serena says.
Kuntnawitz from Jack Wolfskin also points out that improving working conditions is a constant process: "Our goal is not the minimum wage, which is the same for all our products. minimum wage, which is paid by all our partners. We want wages to rise steadily and working conditions to be improved permanently. That means constant dialog with our manufacturers." In addition, it is enormously important to find individual solutions for all factories.
Hühn also qualifies that his company is not a determiner, but a partner in the supply chain. "So of course it takes time to implement fair wear standards." But Deuter is now also producing more sustainably, linking more and more social production with environmentally friendly production, as many companies are now doing. Deuter wants to completely ban harmful fluorocarbons (PFCs) from its products by 2020, and by 2019 the company will already have achieved this for its sleeping bags.
A goal that Vaude knows all too well: The outdoor brand is working on a similar goal, but even more extensive: Vaude is also voluntarily committed to eliminating all harmful substances from the entire supply chain by 2020. All products will then be free of harmful substances. This means that in the future, outdoor clothing as well as backpacks, shoes and tents will be manufactured without PFCs.
Antje von Dewitz thinks that the network she has since spun with her colleagues has established itself: "And only then are there successes." In addition, of course, there is the development that there is now also a growing demand among customers for fairly produced goods. "But I don't think it's a general movement," says von Dewitz. "We live in the wrong economic system, which only looks at the financial data. The focus is on profit." She already wanted to state once again that there is still work to be done, that the rethinking has of course by no means completely taken place on this Fashion Revolution Day. So on the day that wants to promote the rethinking in the clothing industry.