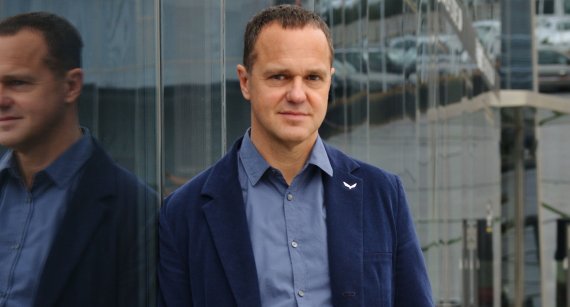 Massimo Baratto was largely responsible for the growth of the Salewa, Dynafit, Wild Country and Pomoca brands. Baratto said: "It is the longest and most important part of my professional and personal life, which I carry with pride and gratitude in my heart."
The owner of the Oberalp Group, Heiner Oberrauch, paid tribute to Baratto: "In the 17 years of his passionate work, Massimo has achieved great things, given the company visions and structure and left its mark on it." Baratto has been Salewa Brand Manager for many years and was jointly responsible for structuring the Oberalp Group. 
In his time the brands Dynafit, Pomoca and Wild Country were taken over. At Oberalp, they are looking together with Baratto for a successor for his position. "I am pleased for Massimo about the professional step," said Oberrauch, "and I am convinced that it is a good time to take our company to the next level with new ideas and fresh wind. Thank you Massimo!" 
Baratto also thanked the owner of the Oberalp company:" A big thanks to Heiner and the whole group for the trust, the opportunity to further develop the company, achieve great results and sometimes make mistakes.
The Oberalp Group acts as a reference partner for brand development and distribution for Under Armour and several other sports companies.