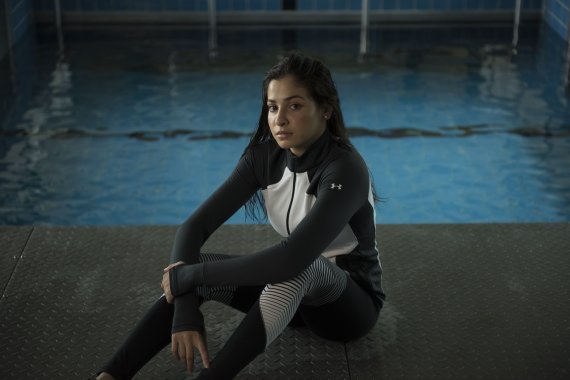 She is very proud to be part of the Under Armour athletic team, said Mardini: "All people should live their dreams. But some have forgotten it because of the great need." She wants to encourage these people to realize their dreams one day.
Mardini survived her flight from Syria to Germany only because she could swim so well. In 2016, the 19-year-old started at the Olympic Games as one of ten refugees in the Refugee Olympic Team. Since April 2017, Yusra Mardini has been the youngest UN Special Envoy of the UNHCR.
Chris Bate, Managing Director Europe at Under Armour said, "UA is very impressed with Yusra Mardini's life performance and willpower, both as a human being and as an athlete: "The way she has dealt with life's great challenges and the strength she has demonstrated many times in different areas is unique."
Officially, the strategy of Under Armour is to select its athletes not only for their athletic achievements, but also for their stories. Mardini's life path led her not only to Under Armour, but also to the list of the 30 most influential teenagers in Time magazine. For the People magazine, she belongs to 25 women who change the world.
Mardini was born in Syria in 1998 and had a normal childhood there until the beginning of the civil war in 2011. When the indoor swimming pool where she trained was destroyed by a bomb, she decided to flee. Together with her sister, she managed to escape to Berlin. A book on the history of the two will be published in May 2018, and their lives will also be filmed.