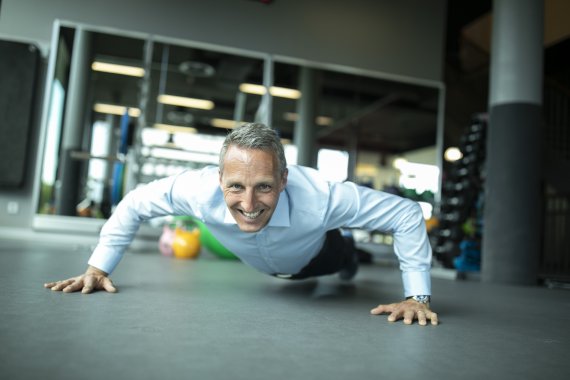 My name is Martin Seibold and I have been part of the fitness industry for over 20 years: in leading positions in Germany, Benelux, Asia and Australia. Among other things, I have led the repositioning of the premium brand Fitness First in Germany and the UK.
Since 2019 I am CEO of the LifeFitGroup - one of the leading health and fitness platforms in Germany. Over the last two years I have built a multi-brand organisation within this group by acquiring the rights to leading fitness brands with a wide variety of concepts: such as Barry`s, Club Pilates, Pure Barre as well as the traditional gym models Smile X, Elbgym and Fitness First.
I see fitness as part of the solution against Covid-19 and demand system relevance for the fitness industry. I am fighting for this in alliance with other brands at the top. I talk about my biggest current challenges, those of the industry as well as their opportunities in my article.
My first priority is our employees: we need to support them in their current situation. They've been through 14 months of pandemic. That changes you. I like to compare it figuratively with an aeroplane: people have a private and a professional wing, the pilot's head and his body. For many people, the professional wing has been disrupted by the pandemic, be it through home office, job loss or short-time work.
Then there is the personal wing, which has had to cope with contact restrictions, lack of compensatory opportunities, and sometimes childcare and home schooling. This wing has also suffered. On average, Germans have gained 5.5 kilos per capita. The pandemic was and is exhausting. You have to balance that as a human being - or even as a pilot - first.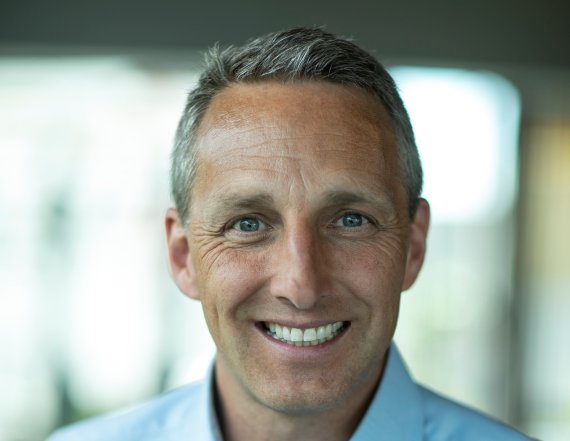 In our industry, as well as in our business model, the employee is the decisive factor: Good employees make our club - without them, any studio, no matter how perfectly equipped, has no chance. That's why my personal focus is also on our employees: communicating openly with them and also keeping an eye on their personal challenges during the pandemic.
We had 1,500 out of 2,000 people on reduced hours, many not working at all for ten, eleven months. They have to get back into the swing of things. Throughout the entire process, very open, transparent, direct and honest communication is extremely important. It's easy to say - but "the proof is in the pudding".
We have a strong call culture, sometimes over 1,000 employees are in digital meetings at the same time and receive important information directly from me or the respective managing director. During the pandemic, we always communicated the exact status of the company very openly - including our financial situation.
We are in close exchange with Fitness First in Asia and Australia (formerly one group). When new Corona waves broke out there, we defined our core team in Germany in time: ready to defend it as long as we have to. It was clear to us that we would have to close again in lockdown. We didn't know that it would be seven months.
750 of 2,000 employees have left the company. Some of them changed the branch, a few others couldn't longer identify with our new path. I also see this as very important in a situation like this: creating clarity honestly and quickly. We have restructured the remaining team, as well as processes and procedures.
We used the lockdown period intensively for the training and further education of our employees. Today, we no longer have a pure salesperson or receptionist, but a club employee with fitness training who can create a training plan and support the member in all other processes in the club. We have thus created an unprecedented, highly qualified and broad-based team. I also see this as a great opportunity.
Our industry is subscription driven and by opening studios only late in 2021, we lost the opportunity to acquire new customers for a long time. Before Corona, we had 220,000 customers. Now we're down about 70,000 members overall. This means that, with an average monthly contribution of 50 euros, we are losing 3.5 million euros a month and over 40 million euros in revenue a year.
The German state emergency programmes are helpful - but only for the closure months. And it will take two to three years until we are back at the pre-pandemic revenue level. That's a big challenge. Policymakers need to understand that subscription-driven industries like golf clubs, clubs and gyms will need help in the future. We need a solution to compensate for the loss of revenue over the next few years.
It is incomprehensible that the fitness industry is not classified as systemically relevant. Yet exercise and a strengthened immune system are so important right now: especially for people with health problems. And for us as fitness and health studio operators, they make up 25 percent of our customers. If they can't come to us, that's a problem.
Fitness and health needs to move up the social hierarchy quickly. Also in terms of a possible new wave in the pandemic. If a supermarket is open, so can a gym. Studies, such as the SafeActive study show: The risk of infection in gyms is so much lower than in supermarkets or on public transport where masks are worn. Hygiene measures are much higher in studios - and so is the long-term damage to society when people can't exercise by the millions. The fitness sector is Germany's largest sport, with 11 million members, ahead of football.
If the incidence levels are high, masks can also be worn in studios. Because it's not about doing high-intensity sports, but about strengthening and toning up for everyday life. It goes without saying that we as an industry are adapting to current conditions.
Since all our clubs have been open again since June, the situation is much more relaxed, but far from normal. And we don't know what's coming soon. In any case, we see a clear catch-up effect: compared to 2019 at the same time, we write 160 percent more new contracts. Adapted to the Corona situation, customers want shorter contract terms - we offer that, too.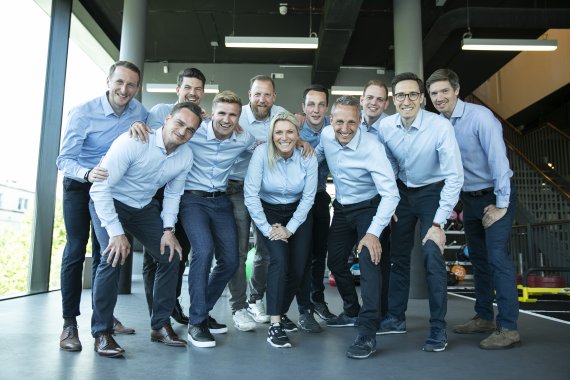 In the last 15 years before Corona, our industry knew only one thing: growth! And the market has a lot of potential: Germany is currently still in fitness no man's land: only 13-14 percent of the adult population is registered in a fitness studio. In comparison: In Scandinavia it is 22-24 percent, in California even 30 percent. We forecast a doubling within the next ten years to 20-23 million exercisers.
There are numerous positive trends for the industry that have been reinforced by Corona: One push is increased health awareness. In the past, we were an "avoidance society" when it came to health - we left something out because it wasn't healthy. Today, we proactively do something positive for health - even more so because of Corona. Corona has also established the home office. That means people have even more time for fitness - by eliminating long commutes to work.
And home fitness is exploding! Last year alone, 75,000 fitness and health apps were launched in the world. Wow! This growth is helping the entire industry - including studios. After all, humans are pack animals, and without a social component, what they do at home alone quickly becomes monotonous.
In addition, products are becoming more differentiated and customers are choosing what they like. Fortunately, we recognized this even before Corona: Two years ago, we only had the Fitness First brand of premium studios. Today, the LifeFit Group represents seven different brands; including studios for people who particularly want to train in the high-intensity range, yoga and Pilates concepts, and even one just for "gym-haters."
With positive results: At our studio The Gym Society we have lost only 3 percent of our members in the last 10 months. The industry average, by contrast, is 27 percent.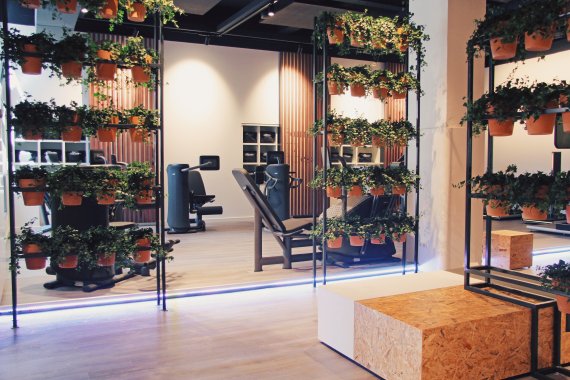 We also deliver broadly to the home with home fitness videos, live classes, personal training and workout plans that can be created through our Fitness First app. Digital has also been accelerated across the industry by Corona. No one has made money from it yet, though.
We've made it our mission to motivate people to work out. And contrary to popular belief, the biggest problem in the industry is registered members who don't work out. Because: a customer who works out is satisfied and remains loyal to the studios in the long term. That's why our studios do everything they can to keep customers coming back. The annual average is that approx. 25-30 percent of customers have not visited the studio in the last three months. We have already been able to reduce this figure to 15-20 per cent, the target is 10 per cent.
In our industry, only 20 percent of the employees train in the studio themselves. We don't want that, because the employee should know what he's talking about: with us, a proud 92 percent train - and of course we want to get the last 8 percent.
We are premium and our goal is always to be best in class by market segment. And we want to continue to grow: We currently have 90 studios, in 5 years we would like to be at 250-300 own or franchise studios.