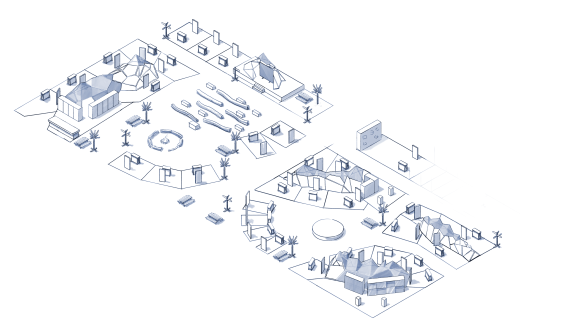 The Basecamp of Inspiration will be a shared space of approx. 2,000 to 2,500 sqm in hall B4 at OutDoor by ISPO. The curated startups will be able to take advantage of all five modules, which are:
Homebase
Playground
Summit
Campfire
Networking
It will be structured in the four trend topics to give the visitors a focused perspective of tomorrow. It's all about experiencing, demonstrating, exchanging, networking, and so much more. This direct extension of ISPO Brandnew will help curated startups to significantly boost their business.
Each of the four trend topics (Sustainability, Technology < > Sports, Digitalization drives Individualization, Health plus a wild card topic suggested by the startups) will be supervised by a "sherpa": an exceptional brand, personality, or opinion leader directly linked to the subject. Each topic will dominate the stage on one day of the trade show directly on-site and on ispo.com.