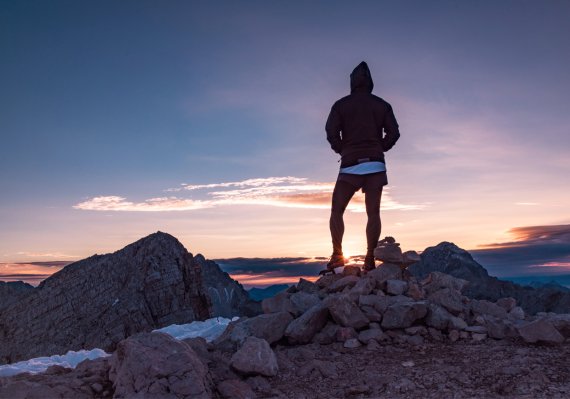 "Cross industries," the combination of seemingly independent industries, the new keyword for the Messe München. Most recently since the increasing digitization of our society, accompanied by new technologies like artificial intelligence, Big Data, and IoT, industries and fields of activity that were once clearly delineated are now coalescing into a complex whole – expressed by the letter X (for "cross").
In front of this backdrop, Messe München, true to its motto "connecting global competence," is joining organizer Year of the X in bringing together the world's leading visionaries, companies, and technological suppliers for an unconventional advanced training round-table on the subject of digitization in the health and sports industries, for the first time in early February.
In this informal space, the exchange of ideas between digital pioneers of the respective industries is encouraged and personal learning made possible. This is why the program also includes, in addition to short lectures, conversations by the fireplace, personal coaching sessions, technology to touch, and joint cheese fondue.
The 20 to 40-minute lectures are consciously kept short to kick off thought processes and encourage personal conversations and further discussions.
The invited guest speakers include Min Fitzgerald, managing director of Nutrigene, who will give a sneak peek into the cutting edge technologies for epigenetics and nutrigenomics. Robin Farmanfarmaian, a bestselling American author, will give an overview of the potential future autonomy in the health industry thanks to digitization. Adam Horowitz, scientist at the MIT McGovern Institute, investigates the importance of brainwaves and mental visualization in the promotion of creativity and performance.
The questions to be discussed as part of this event include: What are the technological trends in my industry? What can I learn from other industries? Whom should I work with in the future? How will new technologies change my industry? How do I meet these new challenges? 
The event is clearly oriented towards the future-oriented and the curious, networking enthusiasts and industry pioneers from health and sports, and will take place in English.
You can get more information at www.x-health.co
X-Health – Digital Evolution of Health and Sports
Learning & Networking Retreat
February 1-2, 2018
Gut Ising on Lake Chiemsee (before Munich)