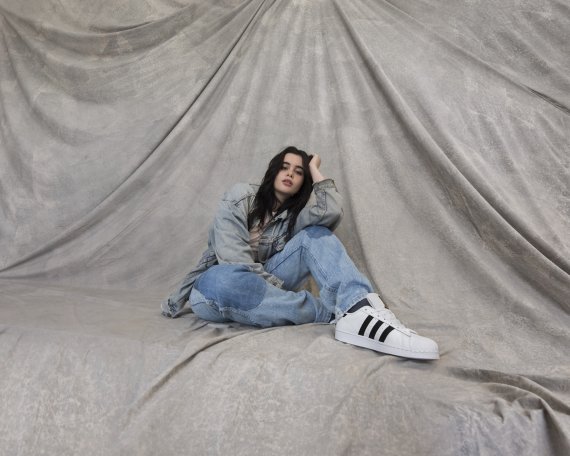 In general, the female target group cannot be reached out to via star athletes like with the male group. Instead, they tend to be influenced more by people from fashion, music, and film. That's what sports brands, who use social media stars as brand ambassadors, have recognized.
Instagram stars wearing their sneakers create important brand exposure when people scroll through social media. One example of this is the Puma Basket Heart.
"With its big bows, it gave a fresh impetus and became a bestseller via influencers like Cara Delevingne," explains Hannelore Weiss, Head of Merchandising Puma (DACH). Delevingne has 40 million followers and got 2 million likes for the post last April.
Collaborating with fashion designers is also part of the marketing. Reebok works with (among others) Vetements, Nike with Virgil Abloh, Adidas with Stella McCartney, Puma with Sophia Webster. "Design collaborations are very important for emotionally charging a brand," says Oliver Brüggen, PR Director Adidas Europe.
He names Alexander Wang as one of the most successful capsules in the women's sneakers segment. The models from the first collaborations were launched at the New York Fashion Week in September 2016. Puma discovered the most-talented designer in popstar Rihanna. How the Creeper emerged from the collaboration: released in 2015, the model proves to be the bestseller with every new update.
"The market has evolved quickly and represents a generation of young, dynamic partners who bring our products closer to the consumer," explains Oliver Brüggen.
Beside sports and sneakers stores, this also includes high-fashion stores. Not only can you find capsules with fashion designers there, but also models from the regular collections. A quick look at www.mytheresa.com shows that only five out of a total of 70 women's sneaker brands are anchored in sports; however, these make up a quarter of the available products. The price of designer versions is around four to five times higher than the sports versions.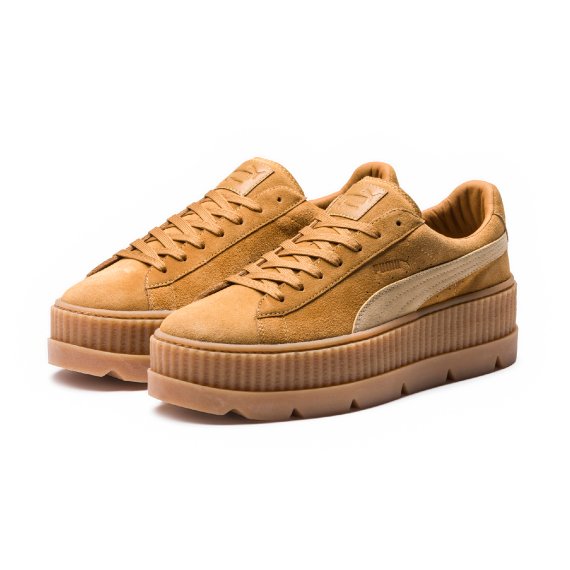 Steffl's 'The 6th Floor' in downtown Vienna is one of the top-listed stores worldwide, authorized to sell the sought-after limited editions.
The USP: Sought-after sports shoes compare to high heels from the luxury-fashion industry.
According to Sales Director Kerstin Kampelmühler, sports sneakers are sought-after in all variations: retro, futuristic, and in reinterpretations of classics. With designer sneakers, the demand is strongly brand-oriented and currently concentrated on Balenciaga and Valentino.
"The sock-like unisex model from Balenciaga was sold out within a week, and customers keep on asking about the update," says Kampelmühler.
Overkill in Berlin used the trend dynamic and launched a store just for women's sneakers in March 2016. The percentage of female customers had risen from 20% in 2013 to 40% at the time. On opening day, a customer wrote on Facebook:
"(...) We've been standing in the queue for almost 3 hours. But I bought some sneakers. Happy."
The most popular models are currently the Nike 'Air Force 1,' the Adidas 'Stan Smith,' and the Reebok models 'Classic' and 'Club C.' Changes in trends occur more frequently with women's models than men's, the clientele more unpredictable.
At Overkill, that can be avoided. According to CEO Marc Leuschner, it's become easier to follow trends, since they are being shared globally in real time via social media by influencers from fashion, music, and film.
The research institute Mintel reports that women in the UK bought more sports shoes than high heels for the first time ever in 2016. 37% of women opted for sports shoes and 33% for high heels. The trend continued in 2017. The situation is similar in Germany: A recent Mintel study found that two thirds of women consider sneakers to be acceptable for work and going out.
The figures from the industry also confirm the trend. Nike, Puma, and Adidas report growth rates into the double digits for shoes in their latest business reports. Precise figures on women's sneakers were not released.
Experts aren't merely basing that on a hype, but on an irreversible development.