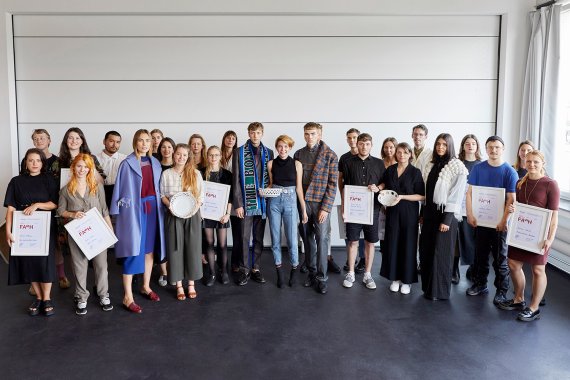 The European Fashion Award Fash took place this year with a new concept. He reacts to the fundamentally changed study regulations, a new generation and the strong change in the fashion industry. The 20 finalists experienced two days of intensive exchange, networking and mutual learning.
The winners were Annika Klaas from Reutlingen University and Maria Presser from AMD - Akademie Mode und Design, Berlin - in the categories students and theses. The prizes are each endowed with 2,500 euros and individual coaching.
The prize is one of the most important international awards for fashion students. The aim of the Foundation of the German Clothing Industry SDBI is to promote young designers by introducing them to business and industry. A jury of internationally experienced experts selected the winners of the Fash on the basis of defined criteria. In addition, the finalists chose a prize winner from among themselves.
The finalists have one thing in common: they take a very critical view of the fashion industry. They do not doubt the profession itself, but deeply doubt today's system of fashion. With initial professional experience at Adidas, Ann Demeulemeester, Dorothee Schumacher, Gerry Weber or H & M, this criticism is anything but naive. They want to fight for their ideals of social, sustainable and ethical design or the deconstruction of male stereotypes. About half of the finalists plan to go into business for themselves.